Capital City: Port Moresby
Currency: Kina
Traveling through Papua New Guinea is a lesson in history. One of the least developed countries (and one of the most dangerous) in the world, Papua New Guinea (PNG) is rich with tribal people and thousands of language – yes, its hard to think of this country as being language-rich, but it is.
Papua New Guinea has over a thousand different tribes, about 14 per cent of the country is urbanized and the rest is still covered with thick rain-forests.
Many of the tribal in Papua New Guinea have little or no contact with civilization and live in poverty – sourcing their livelihood from the forests. PNG also happens to be one of the least explored countries in the world. It is not exactly a tourist hot-spot either – save for the infamous Kokoda Track that attracts hard core trekkers, a few dive options, there is not much else.
The most commonly spoken language is Pidgin, although officially there are over 800 languages spoken in the country, making it a culturally rich nation.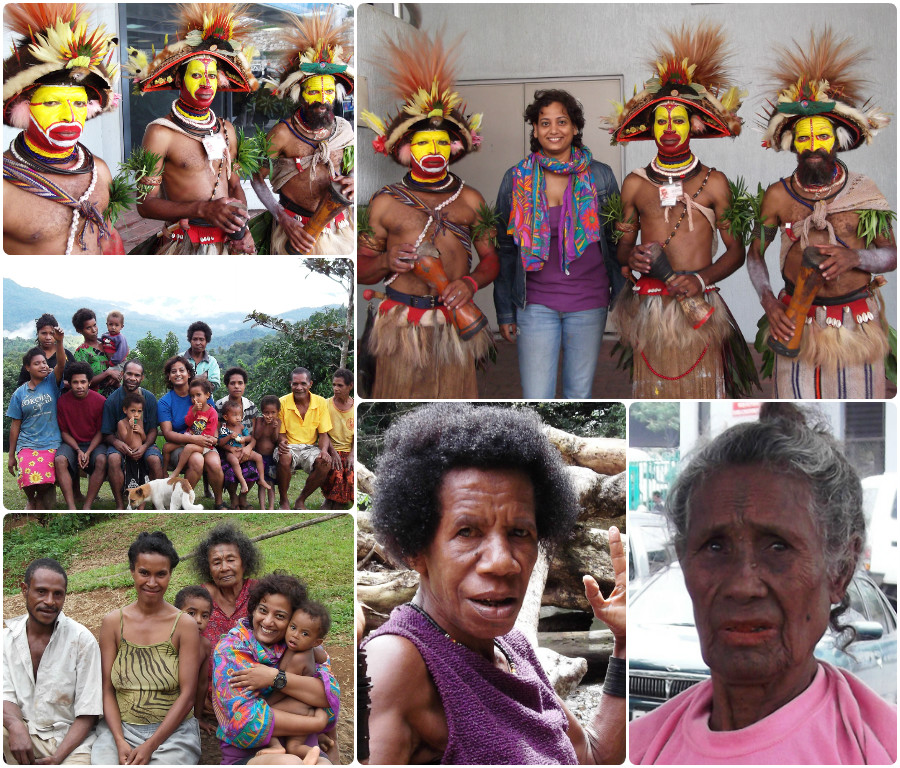 Some of the tribal people I had the chance to meet when in Papua New Guinea for the Kokoda Trek.
There is no road connection between towns the only option is to fly.
How to reach:
Air Nuigini flies twice a week to Singapore.
Flights are easily available from Cairns (Australia).
Stay:
Since it is not a tourist destination, backpacker-style or B&B's are practically non-existent. Couchsurfing may not be a great option either.
Heavily guarded hotels can be found around town though – including the Wellness Lodge (Boroko, where I stayed), five star hotels such as Grand Papua Hotel or Crowne Plaza is a good option.
Please remember that PNG is not cheap. Hotels cost about 150-200 USD per night. Western-type food can be found in the malls, but do not expect too much.
Safety
One cannot be careful enough in PNG. It is one of the unsafest countries in the world. Do not get out of your hotel at night or without a guard (usually provided by the hotel). Do not drive with your windows open in the port areas – do not stick out your hands or flaunt any cash or jewelry. Sometimes machete wielding youngsters will just cut off your hands if they intend to steal your watch.
Police are not entirely reliable.