I am a lawyer-turned-traveler-turned writer, but in my defense, I have never practiced law. Fortunately, a law degree did not stop me from going after my dreams that comprised solely of traveling around the world and writing about it.
Ever since I remember, I have dreamed of traveling – backpacking, trekking, hiking and climbing – generally being on the roads, out in the open – before finally merging my passion with the business of writing.
Of all the countries I have been to, of all the experiences I have had, for all the people I have met on the roads, for every little act of kindness I have been shown,  for the not so pleasant incidents I have experienced as solo female traveler, I am thankful – for, had it not been for all of that, my travels would have felt exactly as home.
I have authored five books so far, the latest being THERE ARE NO GODS IN NORTH KOREA . The four others include Lonely Planet (Dubai), UAE Country Guide, For You and Almost Intrepid, which talks about my transformation from a just nobody to a globetrotting solo backpacker, going on to become the first ever Indian to walk the Kokoda Track in Papua New Guinea.
I believe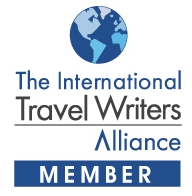 e that everything happens for a reason and I am willing to accept everything that comes my way. I believe in myself and very strongly believe that my guardian angels are working overtime to keep me safe everywhere I go.
RECOGNITION
I have also held sessions as a guest of the UAE Royal Family, Her Highness Sheikha Shamma, Her Highness Sheikha Roda, Her Highness Sheikha Maitha and Her Highness Sheikha Shaikha bint Mohammed bin Khalid Al Nahyan at Abu Dhabi International Book Fair 2014.
From time to time, I appear in the media. Click here to read.
Among some of the countries that I have visited, I hold a few of them special. The African continent is definitely my favourite, but so is North Korea and Papua New Guinea. While they may not be hot on the travelers menu, being in these countries have showed me a life that I never thought possible and for that I will be eternally grateful.
I have worked with a few tourism boards and attended tourism conferences locally and internationally and loved the experience. Occasionally I write for a UAE based magazine (Wknd), In Flight Magazines and do a monthly column for an Indian Travel Magazine.