What do you look for when you travel? Are you driven by the culinary scene or architecture? Is the sense of adventure that drives you to a place unknown or to find yourself?
Whatever be the reason for you to pack your bags, here is something that will make that travel decision easy to implement!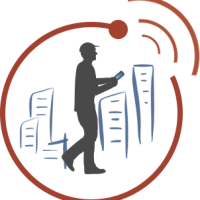 TRAVEL WITH ANJALY has recently partnered with GPSmyCity to bring you access to one of the best travel apps you can get!
If you are one of those who find it hard to negotiate the tricky streets in a new place or simply want to add that extra something into your city walk, this could be for you!
GPSmyCity has you covered.
Whats more – the first 20 readers will get this APP FOR FREE!
All you need to do like TRAVEL WITH ANJALY on Facebook!
For a list of cities that are covered by GPSMYCITY – visit www.gpsmycity.com