I have spent a decently long time traveling through South East Asia and more so in Thailand and ever since I have been in love with Thai food. So, it goes without saying that I will seek out restaurants serving close to 'authentic' Thai in Dubai. Not surprisingly Thai Terrace is one of the places I really like. I should say that food is not exactly like you would find in Thailand, but Thai Terrace has a few things going for it.
(And oh, the pics are taken on an iPhone – but I am liking the pics too!!)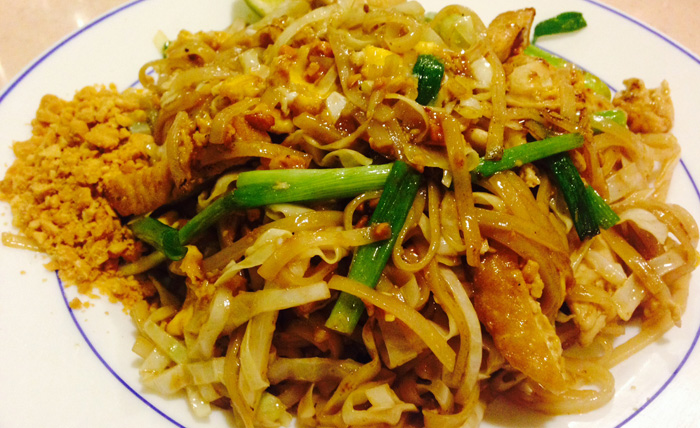 Phad Thai, a very popular Thai dish of flat noodles, chicken, ground nuts and such like. Not quite in the same league as you would find on sidewalks in Thailand, but it is quite filling and easy on the spice as well.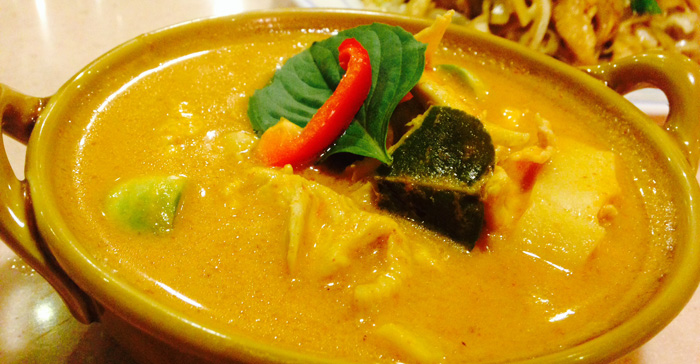 My top favourite – red curry (with extra basil. Yup, I love basil) If I can get away with it, I always ask for extra 'brinjal' or eggplant pieces in this coconut based curry. I love the bitterness of the brinjal mixed with the sweetness of the coconut milk.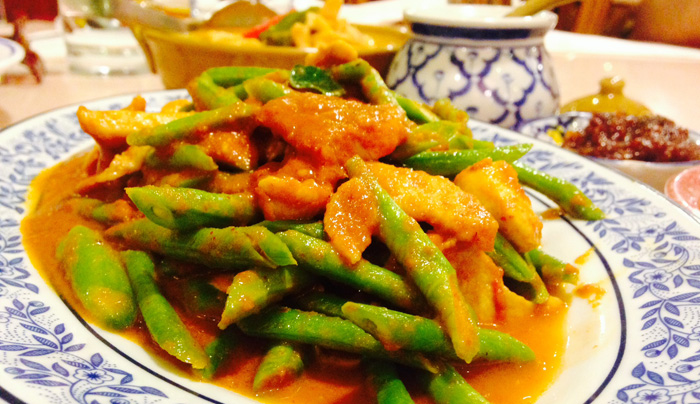 Long beans and chicken in a thick sauce. Definitely recommended. Goes well with Jasmine rice. Be warned that the portions are rather large and one order can easily suffice for two. We were three, so between us, these dishes were more than sufficient. Go easy on the orders. Be warned that Thai food can be spicy, so prepare yourself accordingly.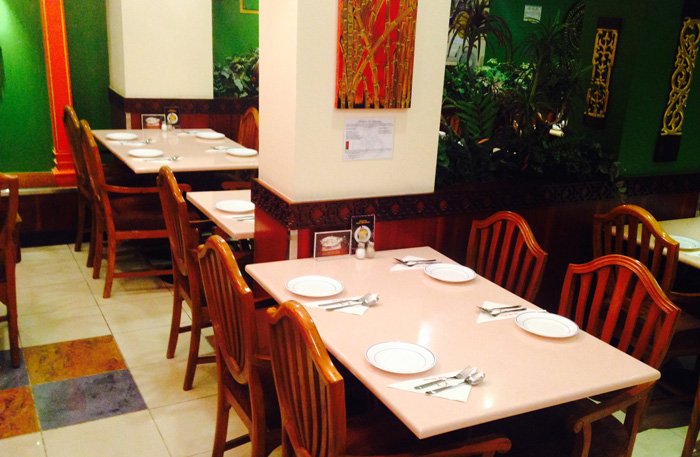 Where: Karama (going from Trade Centre towards Bur Juman on your right)
Credit cards: Accepted