For someone who lives in Dubai (me!), going to Hong Kong for a holiday seemed like a funny afterthought. For who would dream of going from one skyscraper city (Dubai) to another city of tall of buildings, right? But I am glad I got talked into going there for the New Year.
And, I am terribly glad I did – after having put off going to that part of the globe for years. Right from the time I boarded the airport express to Kowloon, I had changed my mind about the place. Skyscrapers were alright, but this place had something else besides tall buildings – it had a sense of reality visible evidences of a stronger foundation.
The airport express is the fastest way to get to the city center and goes through some spectacular sights when not underground. (Price: 70-80 HKD)
This Fragrant Harbour (the Chinese meaning of Hong Kong) was indeed a revelation. Below are few spectacular pictures of the skyscrapers in Hong Kong.
Hong Kong has the highest number of skyscrapers in the world, numbering 8000, almost twice as that of NYC.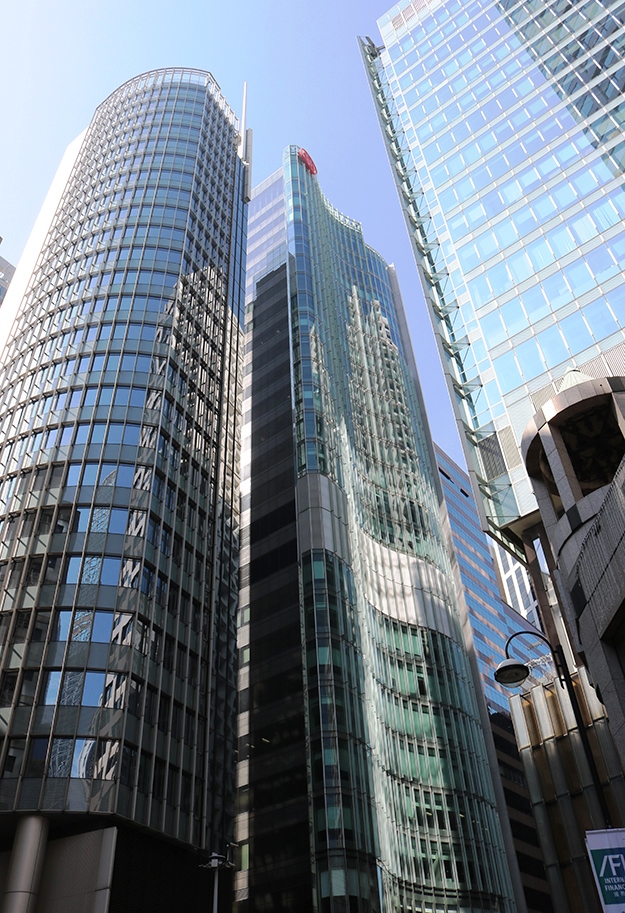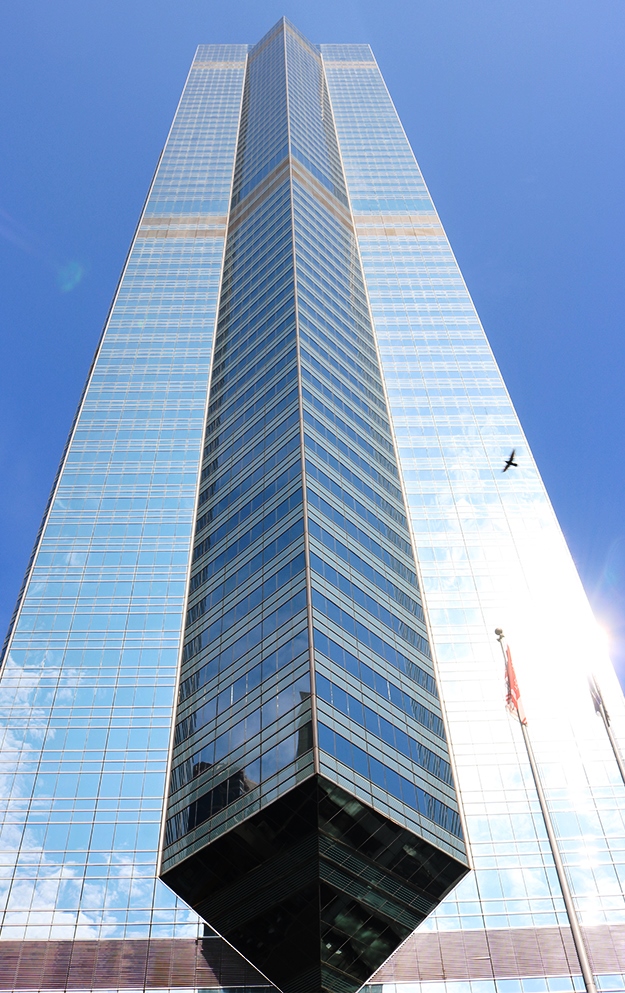 Hong Kong is the world's most significant and important financial centre. It is a special administrative region of China but has a separate political and economic system.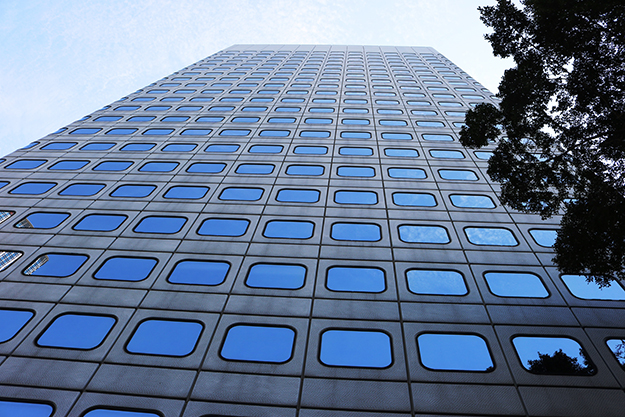 From Victoria Peak (which is accessible via a funicular, cab, bus) is a MUST visit for all tourists. From up here, you get the actual scale of the city built on two islands – Kowloon and Hong Kong Island.  It is amazing how the city is still under construction, as evidenced by the number of construction works going on in full swing all over the city.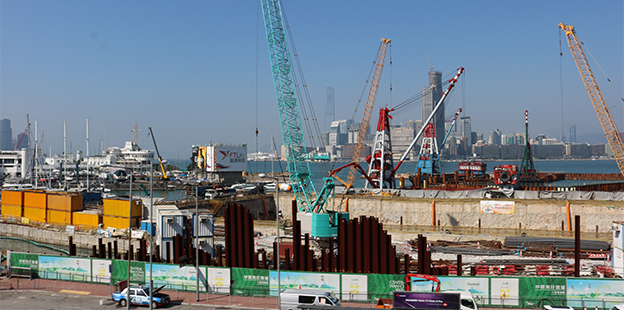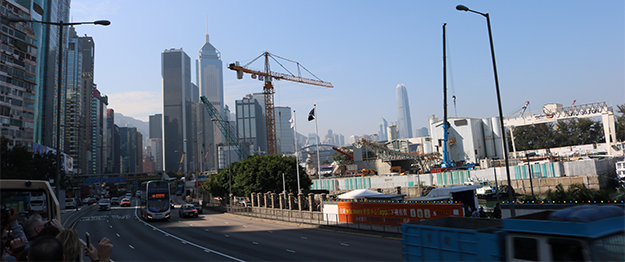 Top Tip: If you here on a short visit, I'd seriously recommend taking the Big Bus tours. There are 3 routes – The Blue, Green and Red routes. The Green and Red routes are on Hong Kong Island while the Blue Route is a good way to see the highlights of Kowloon.