Perhaps the most picturesque of all towns in China, Guilin comes a shock after the chaos of Beijing or Shanghai or the rather old world landscapes of Xi'an or Chengdu.  Gulin is about nature – nothing else. Nature and lots of adventure stuff.
Some attractions in #Guilin include (Yangshou is another post) include –
1. Reed Flute Cave
2. Solitary Beauty Peak
3. Pagodas
4. The Night Market
5. Elephant Trunk Cave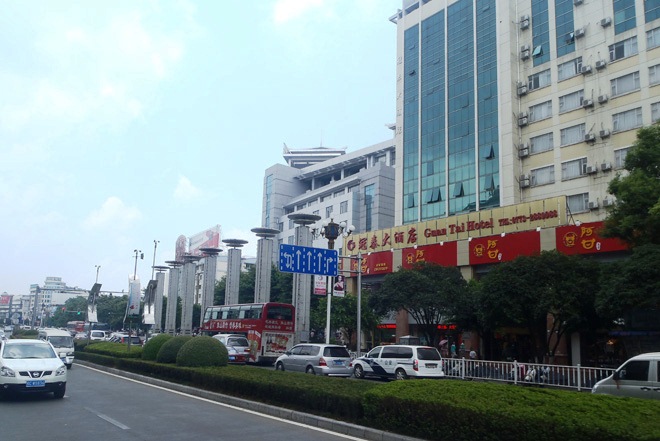 WADA HOSTEL (YHA) : Very clean, friendly and English speaking staff, good food, easy distance to most interesting places, very close to the bus station (they even give you a tourist -style map). It tends to get filled up quickly, so book in advance. (wadahostel@gmail.com)
If you are arriving by air – get the bus at the airport (20RMB) get off at Swan Hotel and walk ahead till you reach the signal. Turn right and keep walking. The hostel is bang opposite to the terminal station of Bus No 10.
If you are arriving by train/bus (Zhongshan Road) : Get Bus No 10 (in Gulin public transport is a flat 1 RMB to anywhere) and get off at the last stop (you can see there is a McDonalds – check above pic). #WadaHostel is just opposite to the station. If you cant get the name right, make sure you board the bus on the same side as the bus/train station.