Mention Cambodia and most people will go – "Yeah, Siem Reap."
Ask as backpacker/traveler and we would say something completely different.
I inevitably begin Cambodia with a hmmmm, like a prelude to a long and interesting story. Then I plunge straight into the story with – "Killing Fields, isolated beaches, haunted palaces, coffee estates, women in wicker baskets, cheap beer and weed, cheap stays, fried tarantulas – and all this for under a dollar. And I still have not covered the half of it.
Yeah, beat that now!
The reasons to say so are many.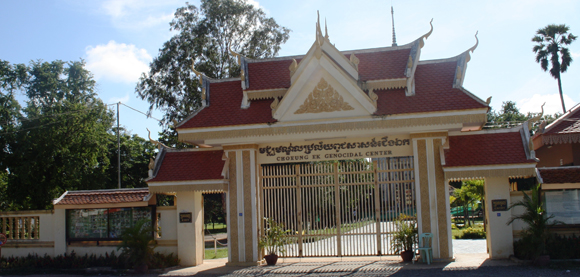 As soon as I landed in Phnom Penh and secured a visa on arrival (a treat for Indian passport holders) I ran into a smiling Khmer man on a bike, who, without much encouragement, whisked me off to a 2USD B&B towards the Lake side of Phnom Penh. See, that's how smart they are – they can tell a penny-pinching backpacker from a mile away. Well, I had definitely stumbled  upon a gem of a country and I was sure I was going to see Cambodia as it should be seen and experienced. In the time I spent there, out went every notion I had about the place – and from its street food to its cheap rooms and beer and weed (okay I don't do weed – am only driving home the point) to its torturous history (Killing Fields, Tuoel Sleng or S.21) everything made me fall in love with the place.
I loved living on less than USD10/day in the Capital (and hence lived up to the tightfisted backpacker label), praying over the yellow candles and lotus flowers offered to golden Buddhas, the dust and heat in the city, the clogged marketplace – and outside the city, the long dusty bus rides into Kampot, Sihanoukville, the trek up to Bokor Palace and Hotel believed to be haunted, getting stuck on Rabbit Island (Kep), sipping dark and bitter coffee at minuscule roadside cafes, getting drunk with total strangers in dingy pubs – it was all a part of experience Cambodia. At the end of it all, the only Khmer word I learnt was "Akoon" (Thank you)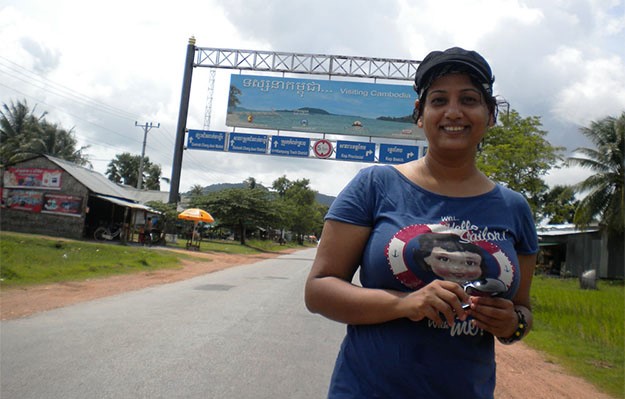 Cambodia can blow you away with its amazing ability to move on. Its people are kind and humble and have seen much pain and suffering in the past, yet they hold on to this thin fabric of life, in the hope that things will change. They are warm-hearted and kind and tolerant.
I loved the extreme difficulty in getting my message across for fresh milk and yogurt in some village outside of Sihanoukville – it is always situations such as these that make you feel at once like a complete stranger, which to an average traveler is the best experience ever.
I loved the Cambodian food – even with its excessive use of coconut, fish, banana flowers, strong and bitter coffee or in place with heavy French influence – baguettes  and pancakes –
I loved lying in hammocks by the beaches free of noisy tourists and touts in Kep and Rabbit Island – sipping coconut water and eating crab and squid.