In all the beer-bars we visited, the servers were women. This pic is taken at one of the last "unscheduled" stops for beer on our last day.
North Koreans love beer as much as any other, if not more. In fact, drinking beer is a great way to socialize and let's say – beer in North Korea is absolutely fantastic and cheap. For a country that frequently experiences electricity and food shortage, beer seems to be in plenty supply.
I am no expert on beer and can hardly tell the difference between one and the other, but I do know a good beer when I taste one – and when in North Korea, I did taste more than one! Loved all of them, too!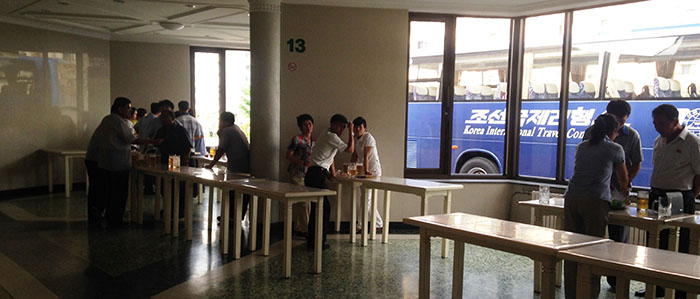 This particular beer-bar we visited was sort of a "beer-on- the- go" type establishments. As you can see, sitting down for a beer is not encouraged. The beer was good, of course. You got to choose from "No 1, 2, 3, 4" – that being rice beer, wheat beer, barley etc. If you were an expert, you can tell by the colour which particular agricultural product was used for making it.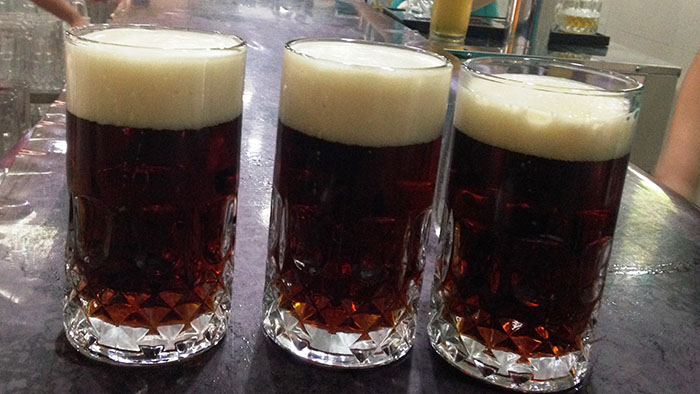 Surprisingly good beer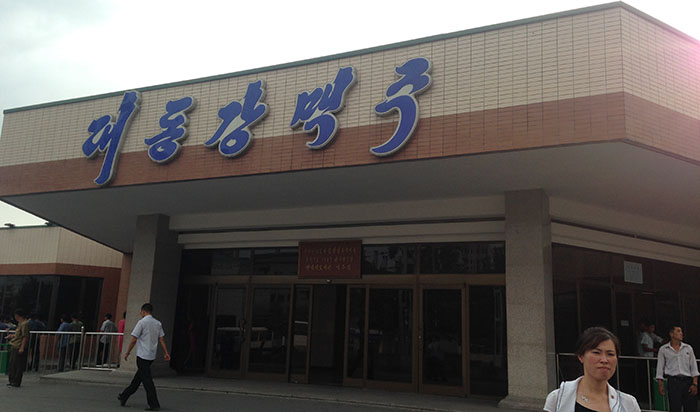 The said beer bar. You see all the locals hanging out here in the evenings after work. This probably makes up for the lack of a coffee -culture!!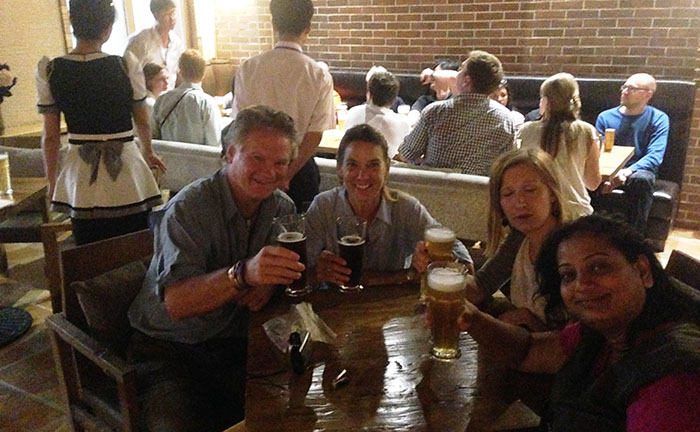 In one of the better bars – (L to R)- Lawrence, Valerie and Katarzyna. Between the four of us, we had all types available here.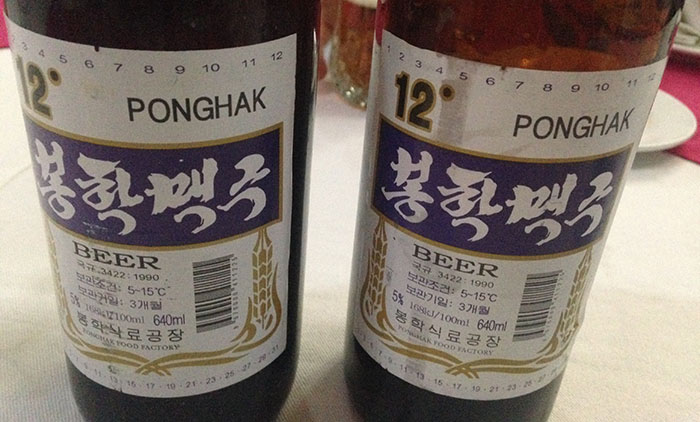 As none of the beer bars in North Korea have names (and the few that have are in Korean), it is highly unlikely that you will stumble upon one by yourself – and that is unlikely because as a tourist, you are NOT allowed to explore the city on your own and are ALWAYS accompanied by your guide.
Here is something you might find interesting: The Yanggakdo Hotel (tourists inevitably find themselves in this island hotel), the second tallest building in North Korea, has a revolving restaurant on the 47th floor. While sipping beer, you can get a 360 degree view of the city of Pyongyang which is predominantly in darkness as the country has very erratic power supply.
BONUS PIC (below):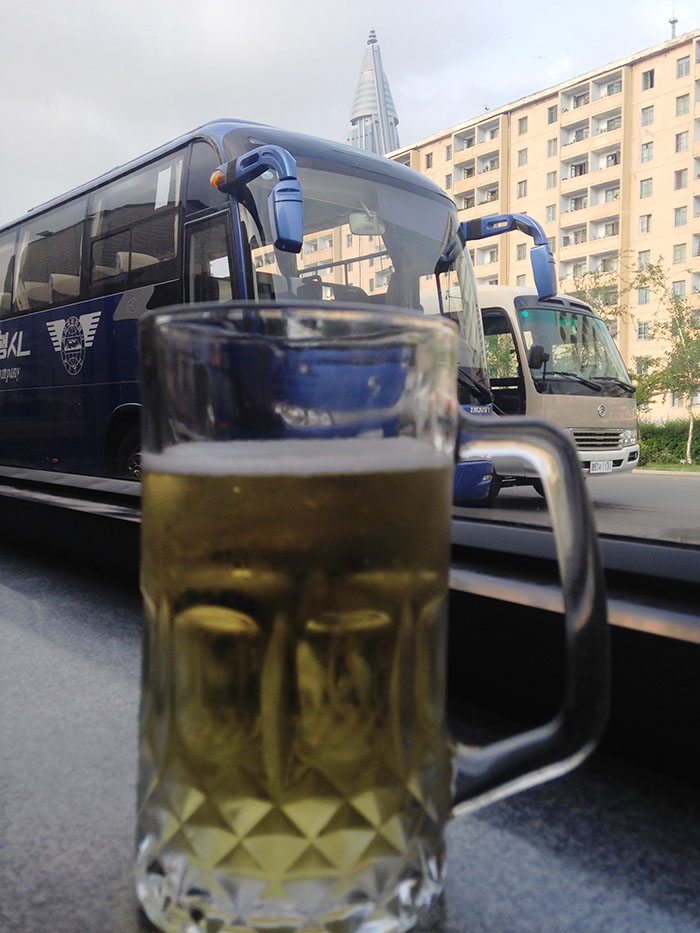 The strange pyramid shaped building you see is the Ryugyong Hotel – sometimes called the "hotel of doom" or "the world's ugliest building"