Palace of Versailles (Chateau de Versailles or simply Versailles) has always fascinated me. I have, many a times wondered what went on behind the Golden Gates and so, during my travel to France, I made sure I found out more. I couldn't have chosen a worse month than February of course, for it was cold and rainy…and cold!
Donning a few layers, I headed out of my hotel in Porte de Clichy towards the metro about a hundred meters away. This side of Paris was served by Metro Line 13, which went straight to Gare Montparnasse. once there, I headed to RER (Line C- Yellow) for Versailles.
The C line divides on the west side of Paris so be sure to get on a train that is going to Versailles-Rive Gauche. Those trains have the nameplate VICK.
The grand train to Versailles
I always prefer to sit on the top – the view seems a lot better from the top. As soon as I boarded the train, imagine my surprise when I came to see this (below). I felt as though I had inadvertently walked into a library.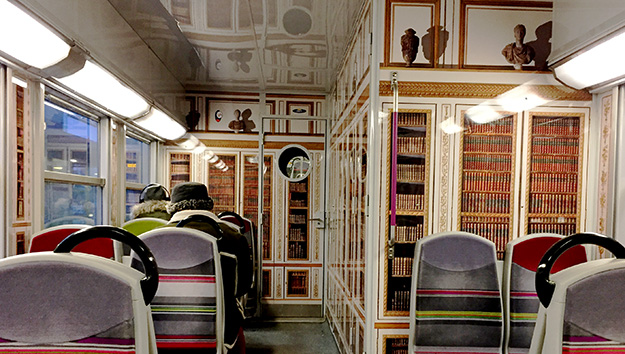 There was more! Excuse my poor photography – you must remember it was cold and I found comfort in just staying on my seat!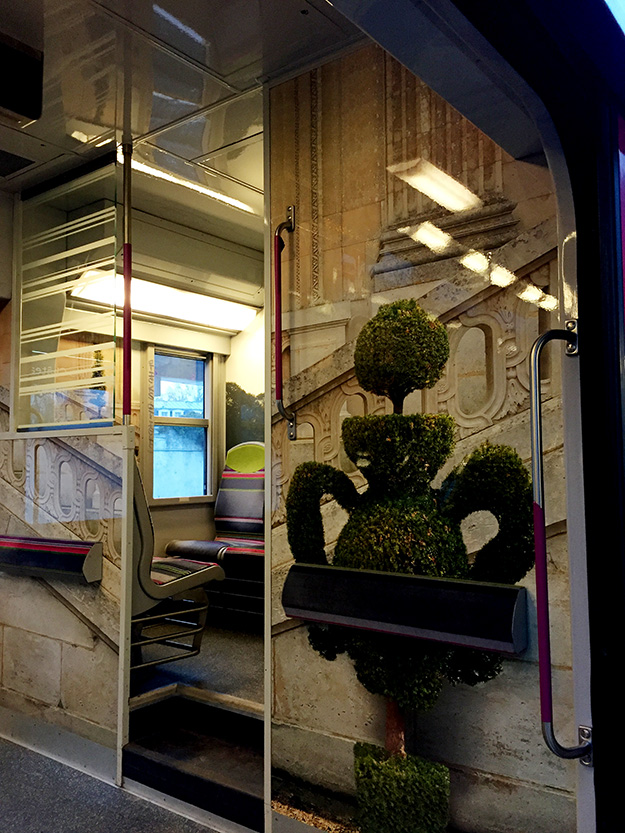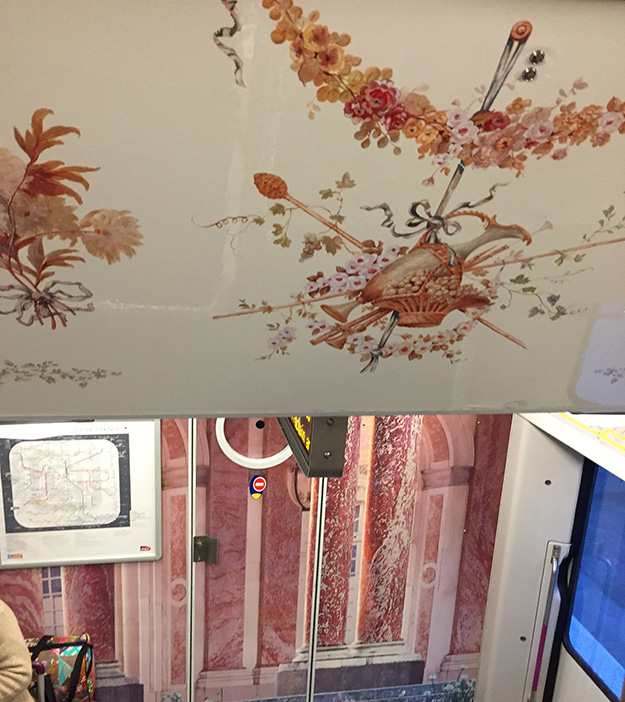 Apparently, this train has, in a recent past, got this gorgeous makeover. The insides featured fountains, libraries, flowers and furnishings from the Palace itself.
I learnt that the decorations may not be a permanent feature (I secretly wish it would be), but it is a great teaser to what is to come at the end of the ride.
Once you arrive at the final destination, exit the station and walk towards your right.
MUST KNOW
Train (a combination of metro and RER) is the cheapest way to reach Versailles.
You can be there for Eur 7.1.
The ticket you buy at the metro, is good for RER (as they have a common ticketing).