Sarena Dzamija or the Decorated Mosque (also called Painted Mosque or Coloured Mosque) of Tetovo, Macedonia is different on three counts –
It's building was commissioned by two sisters from Tetovo
Unlike the other mosques, there is no exterior dome
It has bright floral paintings instead of the traditional Ottoman ceramic tile decorations.
When I arrived here, it was overcast and during the brief visit I experienced sudden rain showers as well. That perhaps added to the mystic charm of Tetovo, a town fifty kilometers from Skopje where this beautiful mosque is located. It is said that more than 30,000 eggs went into the making of the glaze and paint used to prepare the decorations!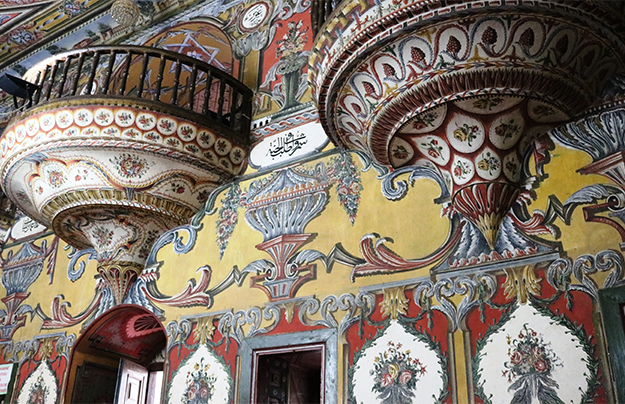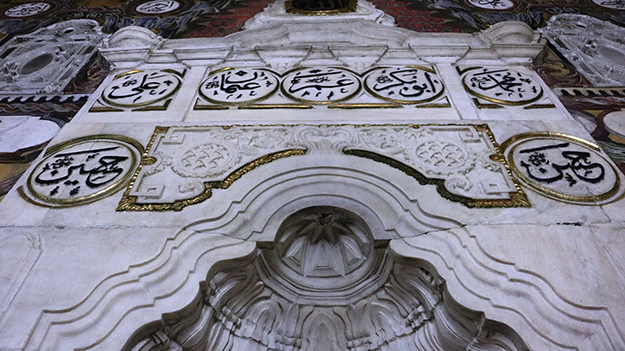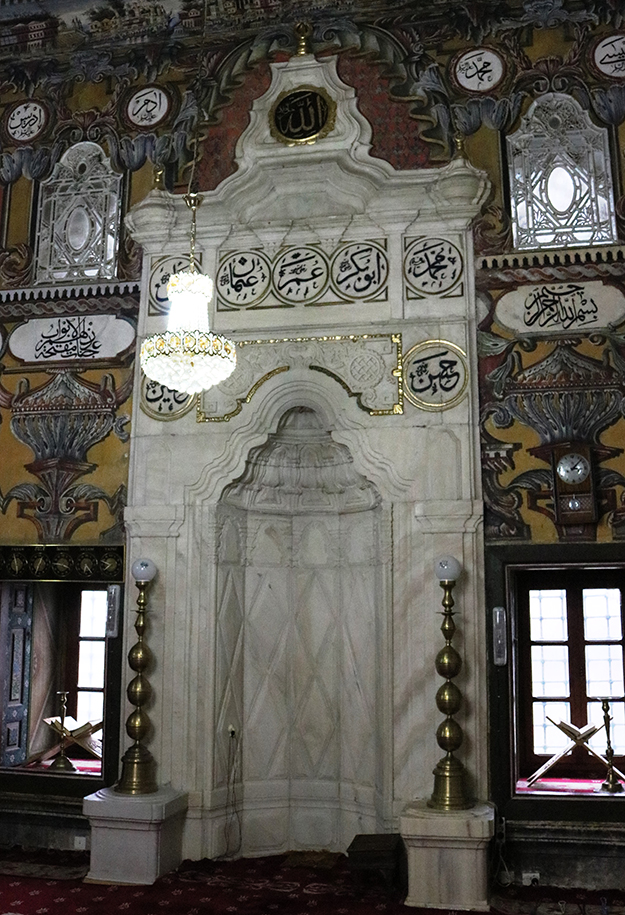 The mosque is rather small, heavily carpeted and brightly painted even in the inside. Bright chandeliers and pretty window-grooves add to that subtle charm of the mosque. More than a place of worship, it feels as though you have walked into a private, holy sanctuary.
By the way, Tetovo is also renowned for its Tavce Gravce, Macedonia's national dish! On a side note, I couldn't get enough of this fabulous dish!
The mosque was originally built in 1438 and later rebuilt in 1833 by Abdurrahman Pasha. Beside the mosque runs the picturesque Pena River (plenty of coffee shops are located along the banks).  The body of the two sisters who commissioned the construction of this mosque lies in a nearby tomb (turbe in Turkish).
From Skopje, the capital of Macedonia, there are regular buses to this city (third largest in Macedonia). It takes about 50 minutes.
If you are driving yourself, remember there are two toll booths on the road and you will be required to pay 20 Denars each time.
Tetovo is well connected to other parts of Macedonia.
CLICK HERE TO KNOW MORE ABOUT OHRID
CLICK HERE FOR PICS OF SKOPJE OLD BAZAAR