If you visit Uganda, chances are that you are intending to visit the source of Nile at Jinja, Murchisonas Falls in the Murchisons Falls National Park or tracking the Gorilla in Biwindi – but, do add Ziwa Rhino Sanctuary into your itinerary as well.
Most safari operators giving you the MFNP game park include this in your package for a small cost. You visit is valuable to the sanctuary – as it helps create awareness and your money goes into protecting the endangered Rhinos.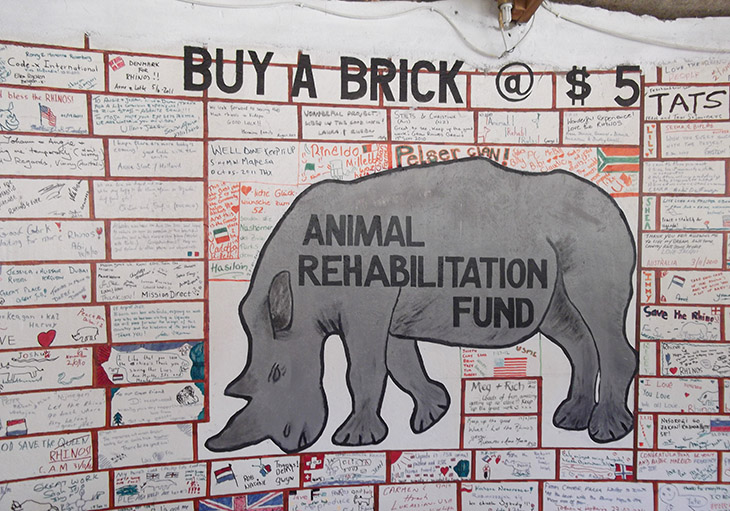 Ziwa Rhino Sanctuary is located on the Kampala – Gulu highway, about 180 km away from Kampala. I visited this upon return from Murchisons Falls National Park, one of the best game parks I have been to, despite its low profile.
When I visited this sanctuary, I was not sure what to find – for that matter, it was an extremely hot day and I did not fancy walking in the sun to see a rhino – but am I glad that I did not give in to the heat! After all, the guide told us seriously, there are only a few rhinos and this was the best chance to see them up close.
Ziwa Rhino Sanctuary, Uganda had 12 white rhinos – which meant we were guaranteed to see one!. It was a hot day and the guide told us how the rhinos moved back into the shaded area of the sanctuary, warning us that we might have to walk! The grass had been burnt in preparation for the coming months of rain – better for the growth of green grass, he said. The month was February.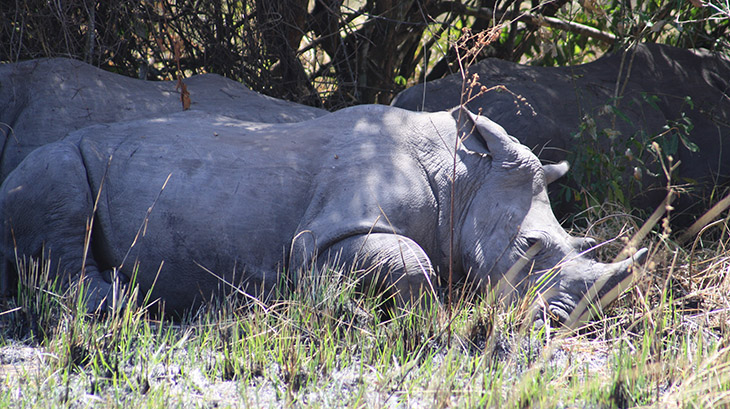 The sanctuary is highly protected, because rhino numbers are dwindling around the world, with very few White Rhino left in the world – the primary reason for this being poaching.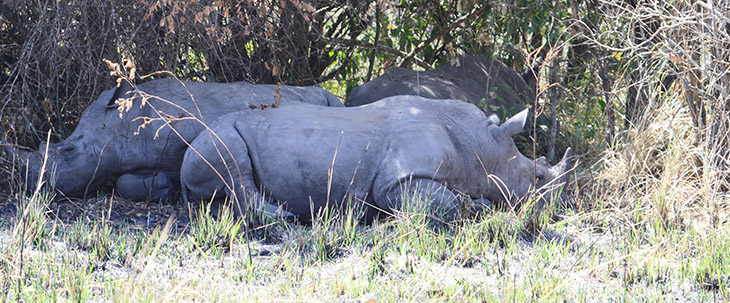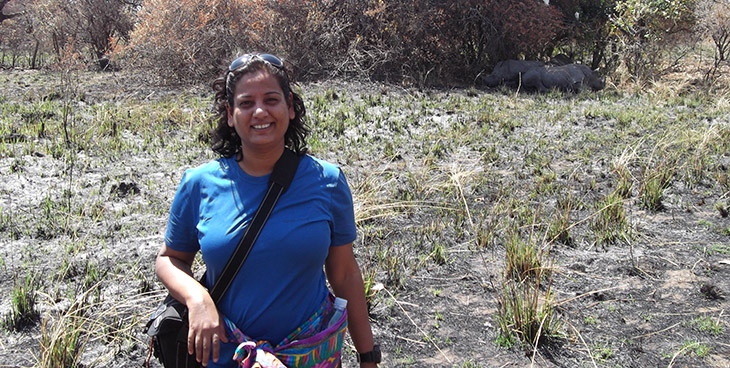 That is the closest we were allowed to get – the guides are very well trained to detect danger to the Rhinos. And yes, they are armed, so try not to break the rules! On the plus side, this is also the closest you can ever get to a white rhino!
Rhino horn is heavily traded in the black market, especially in China, one of the biggest reason for rhino poaching.
Check out this website for more info.