Leaders dominating the world tourism came together in Istanbul for the two day World Tourism Forum held between Feb 16-18, 2017 at İstanbul Convention Center. This was the third edition of the event, which is considered to be the Davos of Tourism.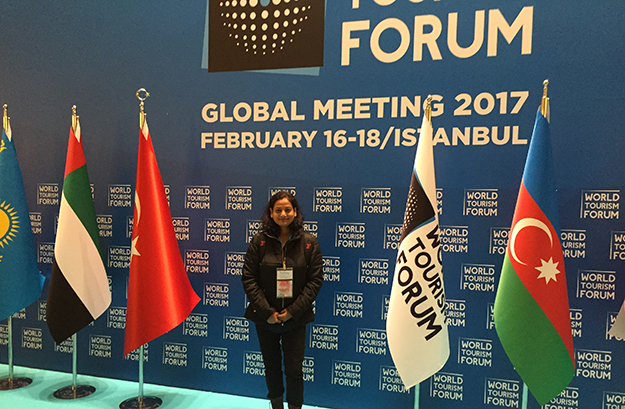 The summit was organised on a global scale and attended by global representatives and speakers. The keynote was delivered by Binali Yıldırım, Prime Minister of Turkey followed by Mehmet Şimşek, Vice Prime Minister and Nabi Avcı, Minister of Culture and Tourism.
Turkish Prime Minister in his keynote address spoke about the issues facing the country but assured the audience that Turkey would march ahead strongly. He said Turkey was determined to strengthen its position in all aspects of tourism.
The event saw the participation of over 150 international speakers from 20 countries from all walks of life including tourism, sector investors, public institutions, academics, technologists, political authorities, non governmental organizations.
The summit aimed at sharing the vision of world tourism vision and contribute to the national economy by increasing the potential of Turkey tourism, to introduce the developing acceleration of Turkish tourism at an international level.
David Miliband, the former Secretary of State for Foreign and Commonwealth Affairs of the U.K., International Rescue Committee (IRC) President and CEO Jack Straw, who served as Secretary of State for Foreign and Commonwealth Affairs and Home Secretary under U.K. Prime Minister Tony Blair, and Thomas Andersson, the CEO of Visit Stockholm, the largest tourism promotion office in Sweden spoke at the event.
Travel With Anjaly had the honour of being an invitee at the event!