To begin with, let's agree that Vienna is a beautiful city – in terms of architecture and scenery. It has fantastic public transport, food and coffee. More often than not, people visiting this beautiful city "do" the regular things – visit Palaces, eat schnitzel, cathedral, opera…
But besides these activities, there are a few others that you should absolutely NOT miss. (CLICK HERE TO WIN A VIENNA PASS)
1. Visit Grinzing: Once upon a time considered to be Vienna's outskirts, today this is a very popular spot for day trippers eager for a different view of Vienna. Well connected (Bus 38A from Heiligenstadt on U4) and full of adventure opportunities. You can get off at Grinzing and walk up to Kahlenberg for brilliant views of the city of Vienna. Visit the old church, have a cup of coffee and generally enjoy the spectacular scenery. Better still, walk through one of the many vineyards covering the hill.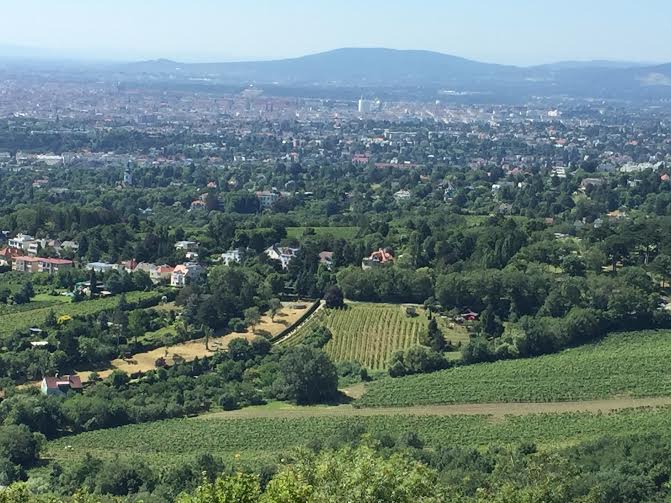 2. Zentralfriedof (Central Cemetery): One of the largest cemeteries in the world, covering over 2.5 sq kilometer area, this uniquely wooded area has some of Austria's renowned residents  including Beethoveb, Strauss, Brahma, Mozart… It's so huge that you might be required to ride a horse cart or take the bus inside it! Yes, there is a bus that runs inside the cemetery! The tombstones are unique and very interesting. None of that creepy -graveyard things here. Interestingly, locals who come to pay their visits, often end up having a picnic inside the cemetery.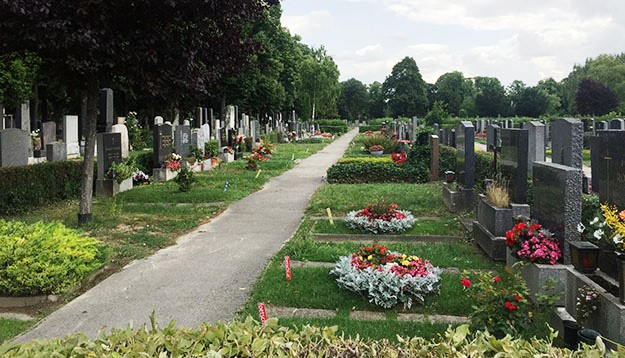 3.Cafe Central – Some greats, including Sigmund Freud,  Adolf Hitler, Vladimir Lenin have visited this spot. This establishment is about 140 years old. A good way to spend time drinking coffee. Viennese coffee culture is vibrant, so why a cuppa in a spectacular setting? Remember this place is always full –  so you might have to wait a bit before being seated…but its worth it.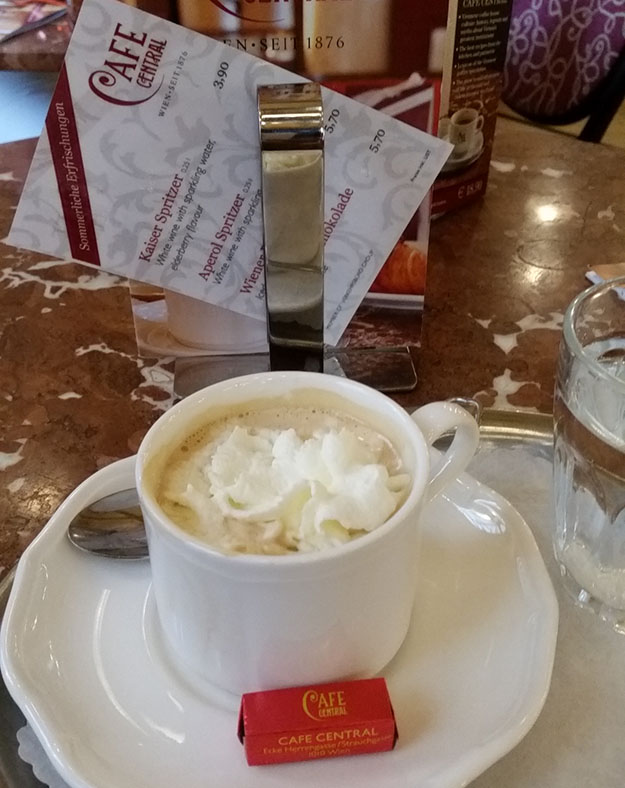 4. Hundertwasser House: This uniquely coloured and shaped house is a huge tourist draw. People live within these walls – although you are not allowed entry into this establishment. Can be easily done in half a day. Get on Tram No 1 from in front of the Opera House, get off at Radetzkyplatz and follow the brown boards to the House.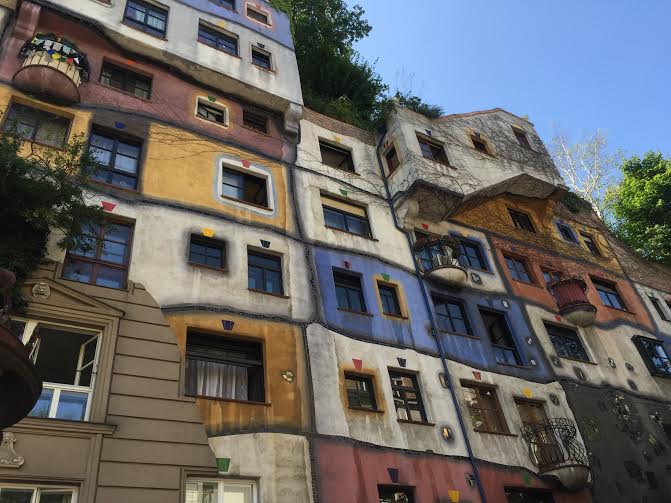 5. Stadtpark: Popular for its many statues, especially busts of composers like Franz Schubert and Anton Bruckner and Johann Strauss Memorial, this pretty park even has a little river running through it. Plenty of restaurants in the park and large green spaces to relax.