(This article appeared in wknd. magazine of Khaleej Times, UAE)
As a tourist in Vienna, it is customary to visit the Opera House and Palaces, eat schnitzel and strudel, drink Viennese coffee, ride the trams and if you are slightly musically inclined, go to an opera.
So, after eating through many schnitzels and strudels, drinking gallons of coffee, riding trams to the Palaces, going up in the Ferris Wheel, visiting the Naschmarkt and missing the opera, I turned my attention to that one thing in Vienna which had amused and awed me – the curiously coloured house called Hundertwasser – one of Vienna's best kept secrets.
If you have ever visited India, chances are that you have seen plenty of coloured houses. Correction – coloured and slightly irregular houses and at a stretch, some with trees sticking out of them. I do not know if they are intended to appear that way – but they exist. Hence, as I tried to focus on a yellow window of the Hundertwasser House I did feel a little cheated. Really now! What was it about Hundertwasser House that drew tourist in such large numbers? Surely not the irregular windows or the colour yellow?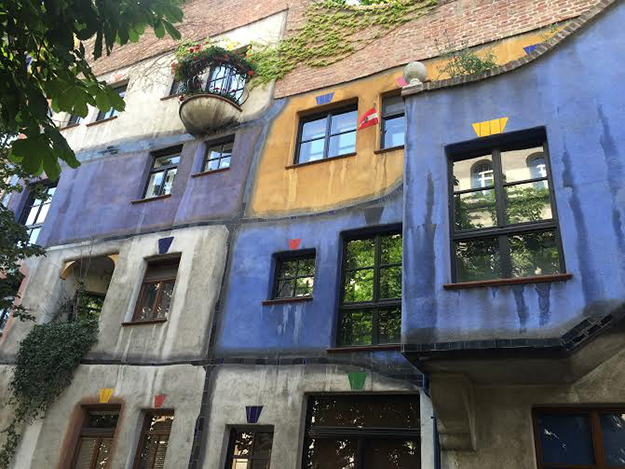 The answer was to be found later in a rather expensive book that curious tourists such as myself dutifully purchased as a souvenir and as a source of information. We were not allowed entry into the apartment for the simple reason that, along with trees and window-plants, real people lived within the painted walls who did not welcome the idea of tourists crawling through their corridors. Hence the book.
The Hundertwasser House, the book explained, was the brainchild of an Austrian expressionist artist Friedensreich Hundertwasser who pledged to encourage people to live in harmony with nature. Eventually, Hundertwasser House was built between 1983 and 1985 according to the ideas and concepts of the great man with Joseph Krawina as a co-author and architect Peter Pelikan as a planner. The Hundertwasser House has undulating floors to give an impression of walking on earth, a roof covered with earth and grass and large trees growing from inside the rooms. Apparently the genius Hundertwasser took no payment for the design, because he believed that it was enough that he had managed to prevent something ugly from going up in its place.
Within the house there are 52 apartments, four offices, 16 private terraces and three communal terraces – none of which we could see, but today, is a part of Austria's cultural heritage.
When put it like that, the trip seemed worth it.
The only flipside to this curious masterpiece was the absence of spot that gave a clear and unobstructed view of the house. Because, if you really wanted to photograph the Hundertwasser House you ended up straining your neck looking upwards trying to fit in as much of the view in your camera frame.
To complete your visit, step into the Hundertwasser Village – a pretty place full of souvenir stalls and coffee shops. It's right there.
As I returned I wondered what the residents felt every time they opened their windows and saw a sea of upturned faces.

Grinzing's genius resident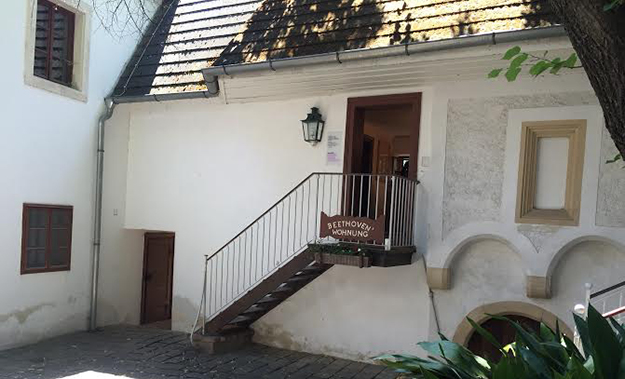 To Grinzing I betook myself the next morning, eager to see the beauty of Vienna from the mini-mountain covered with fruit gardens. As the bus wound its way uphill towards Kahlenberg, at an altitude of 484m, past beautiful houses and gardens, I began to see a pattern. Austria was indeed a land of beauty.
This part of Vienna Woods was indeed spectacular. Once upon a time considered to be in the 'outskirts', today it is part of the 19th District and easily accessible. It is also Vienna's adventure spot and it is not uncommon to see hikers and cyclists making their way to the top in large numbers.
The views from Kahlenberg are magnificent. From here, you can see the River Danube wind its way around the city, the steeples of churches rising above everything else, and yes, all of Vienna below. The thing to do here, if you are a casual tourist, would be to sit in a coffee shop and enjoy a quiet moment with nature or visit the Baroque Kahlenberg Church which was built on the exact spot where the Polish army beat the Turkish invaders. If you have time on hand then hike down to Grinzing through some lovely green woods.
Eventually Bus No 38A from Kahlenberg deposited me very close to the place I wanted to go -to the house that Ludwig van Beethoven once lived and wrote the famous Heiligenstädter Testament to his brother in 1802, about his desire to overcome his physical and emotional ailments.
It was a little hard to find the house at first and eventually when I did find it, it did seem as though more could be done to keep it visit-worthy. There were very few visitors and those that were stayed long enough to take a few pictures. The lone man above the creaky stairs didn't seem inclined to explain the life of the great musician. It was disappointing of course, but just being there gave an insight into the plight of the musical genius who was nearing deafness when he came to live in this place. Oh yes, through the opened windows, I did see a piano. The rest is left to imagination.
Years later, in 1827 Beethoven, aged 56 died and was buried at Zentralfriedhof, the biggest cemetery in Austria and that was where I went next.
Zentralfriedhof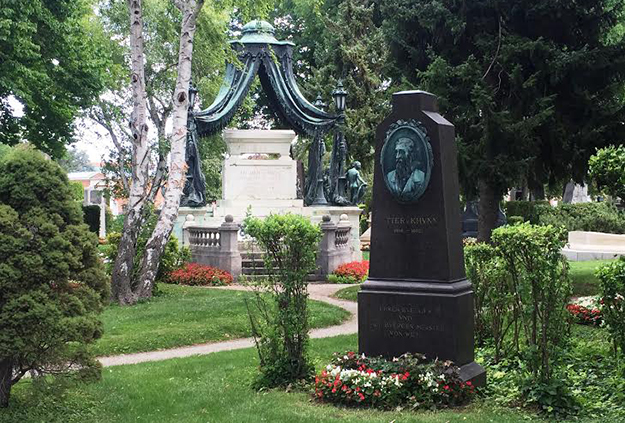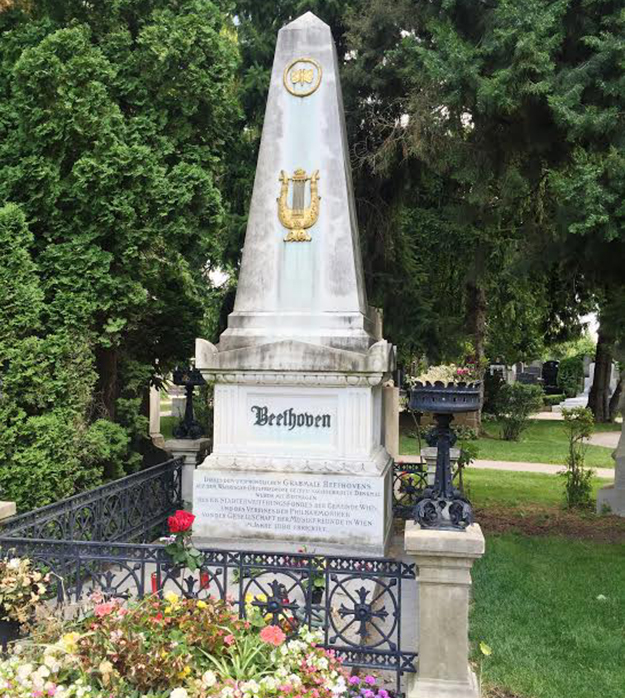 Looking at the pretty tombstones in this well-kept cemetery, one does feel a little optimistic about being here.
It is a very large cemetery to begin with and hence is a popular tourist spot – nothing creepy here. Once inside, you can either choose to walk, hire a horse cart or take the free transport bus for the tour of this cemetery. However, if you are arriving by the tram, get off at Gate 2 which is closer to the Musiker section. Ludwig van Beethoven, Schubert and Mozart share the space and glory and form the Holy Trinity of Austria's musicians. Brahms and Johann Strauss face the trinity.
The wooded cemetery, at 620 acres or 2.5 km sq, is one of the World's largest cemeteries.  I was unaware how large it was until I entered it. Zentralfriedhof (Central Cemetery) is a multi-faith facility and it is believed that if you wander deep inside it, you will chance upon a grazing deer.
However it is fascinating to see those elaborate tombstones dating back hundreds of year, each with a story to tell. I suppose, if you studied the tombstones with interest, you could tell the life of the person under it. I suppose.
I do not know what this says about my interests, but I'd definitely love one of those tombstones over me when I kick the bucket!
IMP INFO
How to reach Hundertwasser House
From Karlsplatz (opposite to the Opera House), take the Tram 1 towards Radetzkyplatz. At this stop, you will find brown boards with directions to the house.
How to reach Grinzing
Grinzing is connected by rail, bus and tram. Take the U4 to Heiligenstadt and then Bus No 38A all the way to Grinzing or Kahlenberg.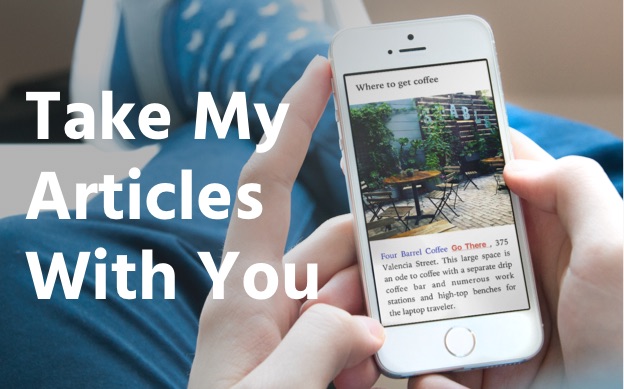 Download Free – On the App Store