Believed to be inhabited before the second millennium BC, Delhi is the national capital territory of India. Historically and culturally rich, this region has seen many wars and rulers and even today continues to mystify the traveler. Delhi has, for centuries, served as the capital for several kingdoms and empires, has been captures, plundered and rebuilt over and over again and is today, a travelers delight, offering insights into a turbulent past. New Delhi, India's capital city is a a municipality and district in Delhi.
Agreed – Delhi has one of the finest metro systems in the world – fast, efficient, safe and cheap and one of the busiest airports in Asia. The food, largely influenced by the Mughals, is lip-smacking, along with the street food that caters to the pace of today's life. It is an interesting mix of the old and the very modern.
A quick mention of some of the most popular places to eat here – Parathe Wali Gali in Old Delhi and Karims (Opp Juma Masjid, Old Delhi) are two of the oft visited eateries in this side of town.
For the more modern cafes and dining options, Connaught Place (Rajiv Chowk) is the place to go.
It was no surprise then, during my recent visit, I decided to do a historical tour of this city to know more about its past. Interestingly, Delhi has 3 of the 32 UNESCO World Heritage Sites of India right there!
Humayun's Tomb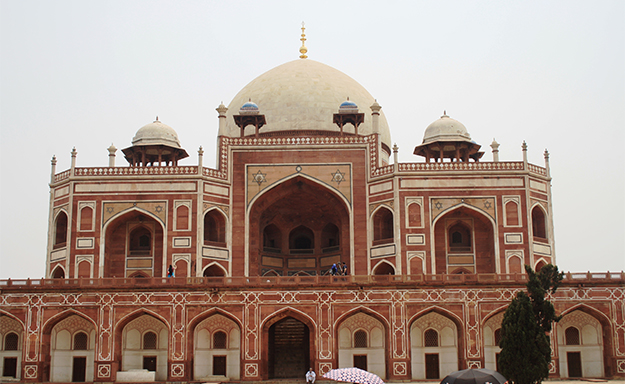 While Taj Mahal was built by a loving husband, Humayun's Tomb was built by a wife for her husband, Mughal Emperor Humayun. Built in red sandstone, this amazing structure sits on beautifully landscaped geometrical gardens designed in the Persian style. The magnificent tomb stands at a height of 47 m and was declared a UNESCO World Heritage Site in 1993.
Entry fee for Indians: INR 30
Entry fee for foreigners: INR 500
Nearest metro: JLN Station
Red Fort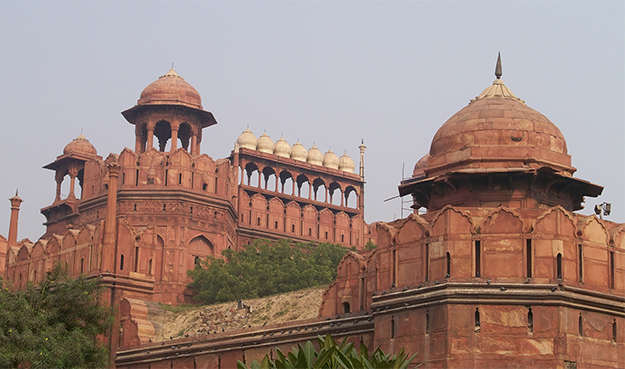 Until 1857, the Red Fort (located in Old Delhi) served as the Mughal Residence for almost 200 years and is one of the grandest structures built during the Mughal reign. Today it houses a veritable treasure trove of buildings, including the Drum House, the Hall of Public Audiences, the white marble Hall of Private Audiences, the Pearl Mosque, Royal Baths and Palace of Color and is also one of the three UNESCO World Heritage Sites of Delhi. This is also the place where every year on Independence Day, the Indian flag is hoisted. If you happen to be here in the evening, stay on for the Sound and Light show.
Entry: INR 35 (Indians) and INR 500 (non-Indians)
Nearest Metro: Chandini Chowk
Qutub Minar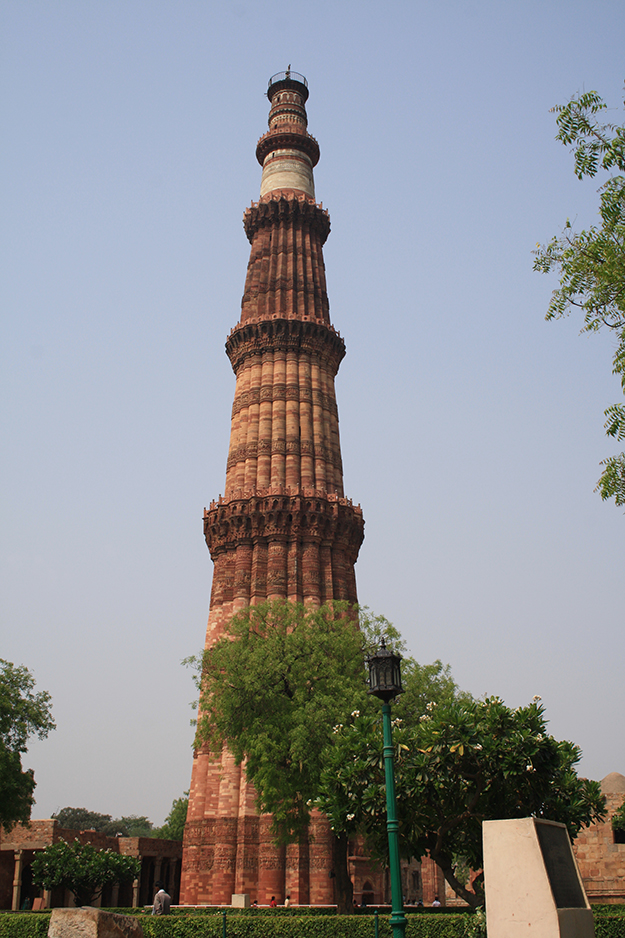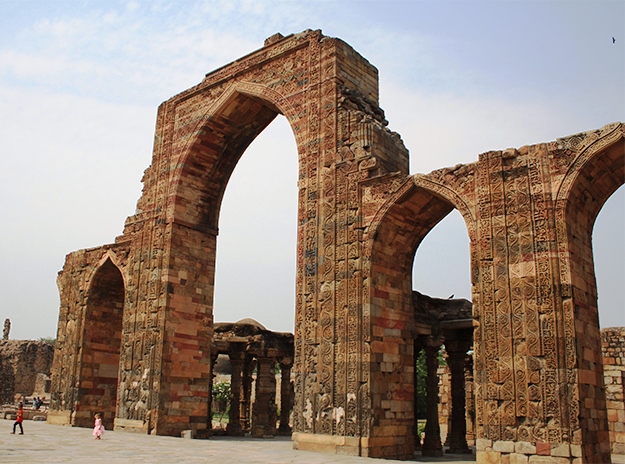 This 120 m tall brick minaret was built in 1199 AD by Qutub -ud- Din- Aibak and the tallest brick minaret in the world. Made of dark red sandstone, it is covered with intricate carvings and verses from Quran. It sits inside the Qutub Complex which consists of the Iron Pillar of Delhi, Quwwat-ul-Islam Mosque, Alai Darwaza, the Tomb of Iltutmish, Alai Minar, Ala-ud-din's Madrasa and Tomb and the Tomb of Imam Zamin.
Entry: INR 30 (Indians) and INR 500 (non-Indians)
Nearest metro: Qutub Minar
BONUS PIC : Agrasen Ki Baoli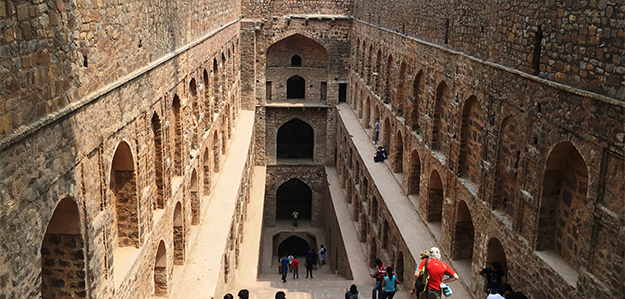 This ancient step-well is a protected monument by the Archaeological Survey of India near Connaught Place and is believed to have been built by legendary king Agrasen during the time of Mahabharat (Indian epic) and rebuilt again in the 14th century by Maharaja Agrasen. It is even believed to be haunted and is a popular hangout for "thrill seekers".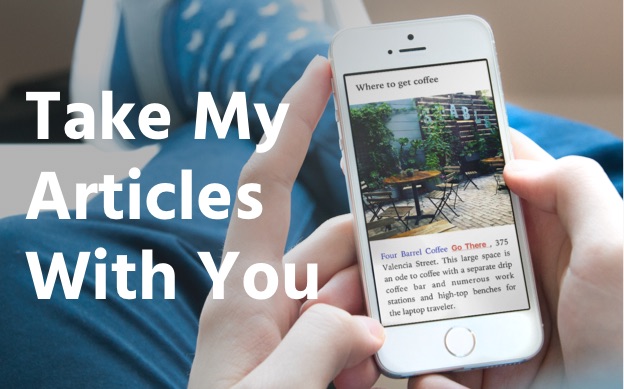 Download Free – On the App Store