We all need a break from time to time to escape the monotony of daily life and the best way to do that is to go on a vacation. Going on a holiday needs planning though and worries such as 'where to go', 'how to travel,' and 'where to stay' will crop up. Also, most of us aren't millionaires and luxury isn't exactly an option while going on holiday. If this is your worry, Treebo's got you covered. Treebo Hotels across the country provide comfort and luxury at surprisingly affordable prices.
Here's a countdown of the top 10 Treebo Hotels in India.
#10 Treebo Rosefield Heritage, Ooty
(Pic above)
Tucked away in the misty hills of Ooty is the Treebo Rosefield Heritage. The hotel is reminiscent of the British Raj with its colonial architecture. The hotel is located in a peaceful residential area and provides cosy well-appointed rooms with heater, TV and electric kettle. They also provide complimentary breakfast, but if you're in the mood for something else, you can visit the many restaurants close by. Make sure you visit the town's Boat House that is only 1.5 km away from the hotel.
#9 Treebo Oleander Serviced Apartments, Coorg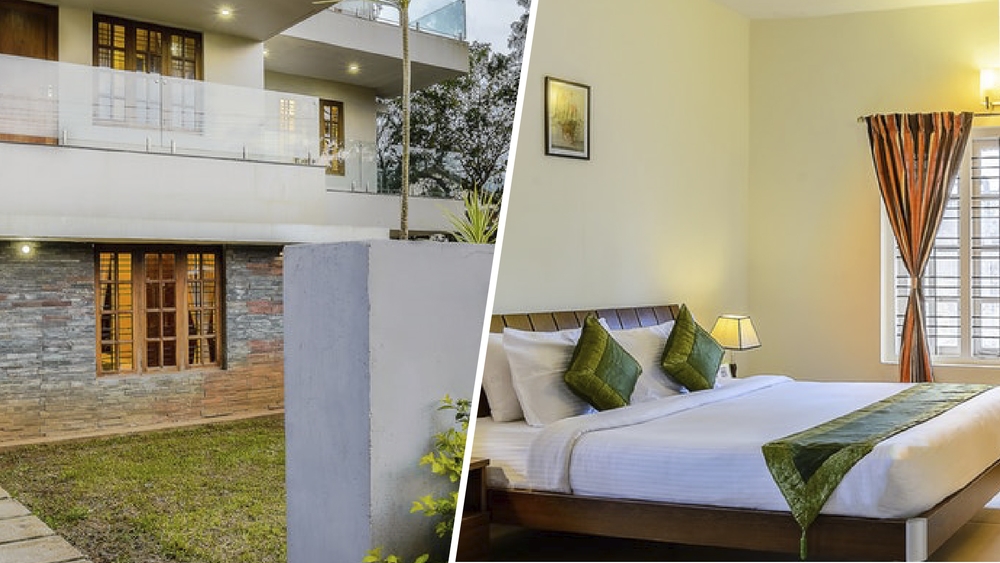 Located in the heart of Madikeri, Treebo Oleander Serviced Apartments gives you the chance of truly experiencing Coorg. These serviced apartments provide large spaces where you can just relax and comes with a fully-equipped attached kitchen where you can cook your own food. If you feel like, you can make a request for a cook who will make you some authentic Kodava delicacies.
#8 Treebo Adrak Summer Sand Hill Resort, Vagamon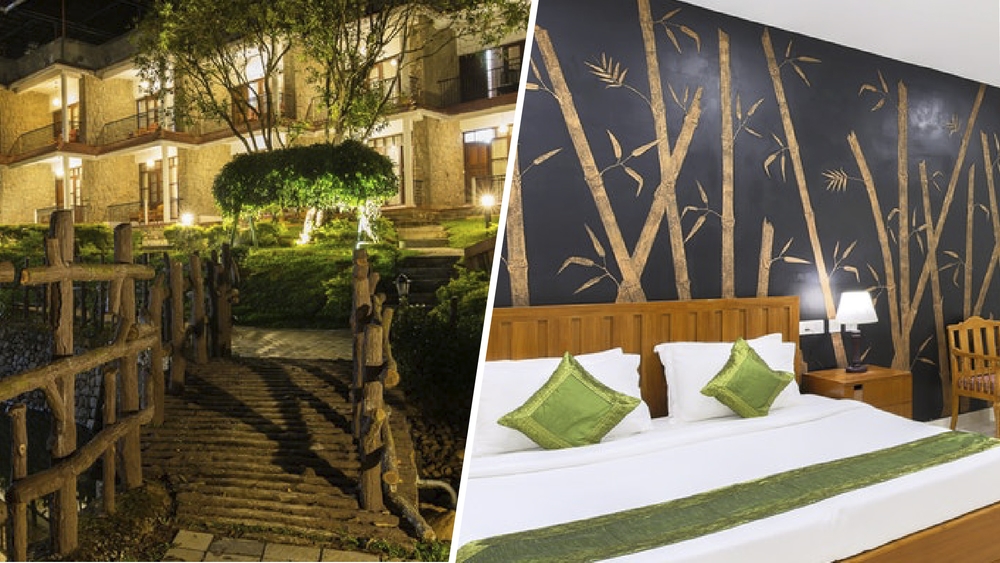 Vagamon in Kerala is a beautiful hill station that isn't as crowded as its cousin Munnar but equally beautiful. If you're looking for a budget-friendly hotel in the town, here's one that promises you an experience you'll never forget. Treebo Adrak Summer Sand Hill Resort will enchant you with its stone facade, pretty ponds and greenery all around. It's located close to attractions like Pine Valley, Modern Bull Mother Farm, and Orchid Garden. They also have a restaurant on the premises that provides delicious vegetarian food.
#7 Treebo Rain Forest Enclave, Goa
Located in Arpora, the Treebo Rain Forest Enclave promises to give you the peace and quiet you need while keeping you close to North Goa's most happening spots. The staff here are helpful and prompt and the hotel will keep you feeling at home with its cosy rooms with free WiFi, air conditioner and room service. It also boasts a swimming pool to keep you occupied even when the beach seems too crowded. Make sure you visit
#6 Treebo Grace Inn, Pondicherry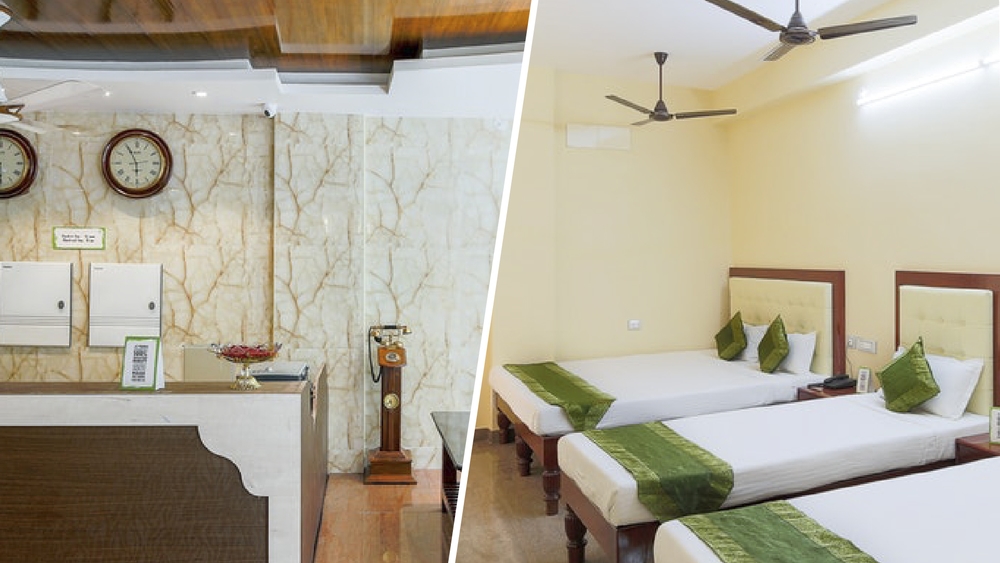 Finding a reasonably priced hotel in Heritage Town, Pondicherry can be a real challenge.  Thankfully, Treebo Grace Inn will fix that problem for you with its cosy rooms, helpful staff and central location. This gorgeous property is located only 700m away from the Rock Beach in case you want to wake up early to see the sunrise. The hotel does offer a delicious complimentary breakfast, but there are a number of restaurants and cafes around if you're looking for something more.
#5 Treebo Palmyra Grand Suite, Alleppy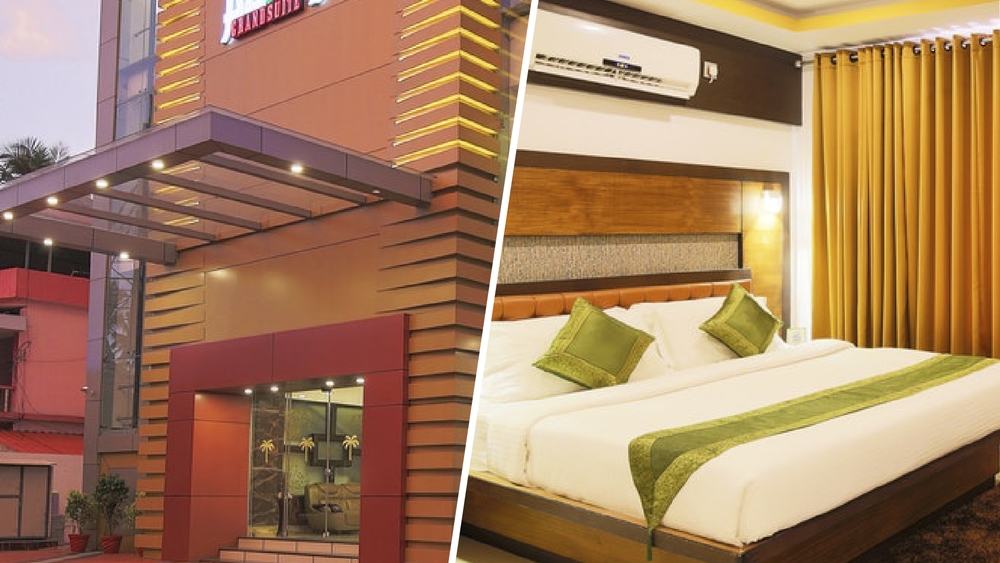 If you're planning trip to the Alleppy, there is no better place to stay than Treebo Palmyra Grand Suite. With glitzy lights, modern interiors and comfortable rooms, this hotel promises to give you an excellent experience. The hotel is within a 6 km radius of the popular Alleppey Boat House, Punnamada Backwaters, and Alappuzha Beach, so you'll never have to travel too far to explore Alappuzha's treasures. The hotel also has a fantastic restaurant called the Rice Bowl, which serves a delectable selection of South Indian and North Indian cuisines, particularly seafood and Malabar delicacies. The hotel also has a concierge to help you plan out your vacation better.
#4 Treebo Park Classic, Udaipur
Located in the princely city of Udaipur, Treebo Park Classic will make you feel like royalty with their cosy, air conditioned rooms and prompt service. Even though the property is located on the commercial Durga Nursery Road, you'll find that the neighbourhood is quiet and peaceful. Apart from this the hotel boasts a rooftop restaurant that will treat you to some Rajasthani delicacies and stunning view of the City Palace, which is about 4 km away.
#3 Treebo Monsoon Grande, Munnar
Nestled away in the lush green hills of Munnar is the Treebo Monsoon Grande. This modern property is about 8 km from Munnar town and is surrounded by beautiful tea estates. This hotel will have you coming back for more with its cosy rooms, prompt service, a travel desk and free WiFi. They also have a multi-cuisine restaurant—the Green Hill that provides delicious local delicacies. The hotel is located close to popular attractions, including the Kolukkumalai Tea Estate, Mattupetty Dam, and Eravikulam National Park, so you'll never have to travel to far to explore this beautiful hill station.
#2 Treebo Woodstock Inn, Manali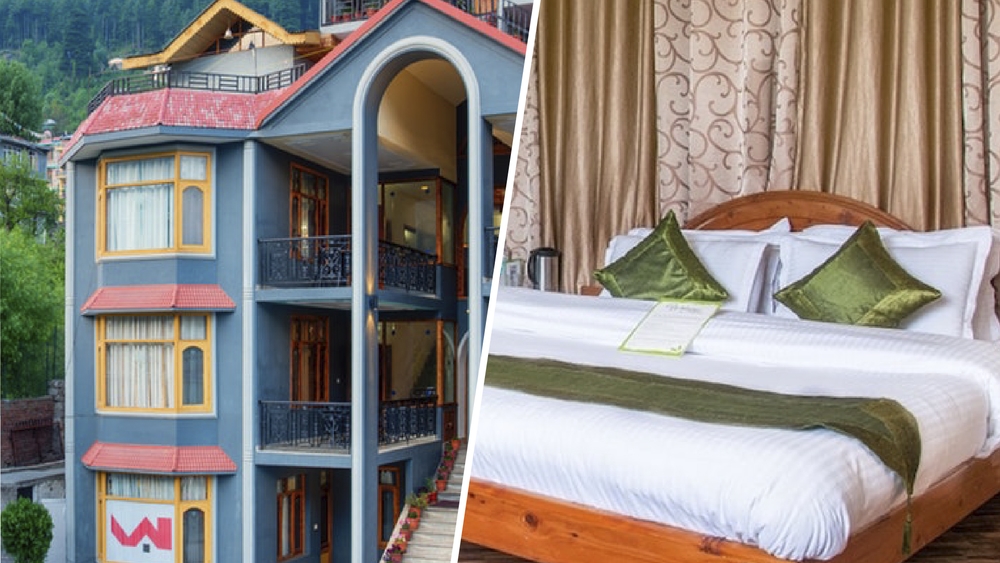 Surrounded by greenery and lavishly designed with wooden flooring and polished staircases, the Woodstock Inn is the perfect place to stay in Manali. You can be assured of a peaceful sleep here in their well-appointed cosy rooms. The hotels also boasts an in-house restaurant, where you can sample local delicacies or classic North Indian meals. The hotel is about 2 km away from the town's shopping district, making this the perfect getaway for shopaholics.
#1 Treebo Altius Nest, Kodaikanal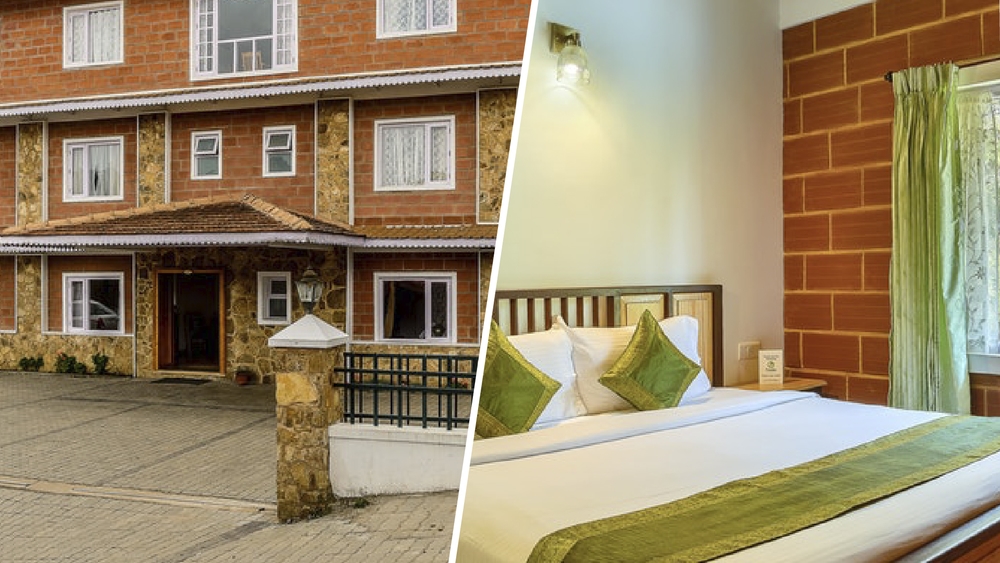 Kodaikanal is the perfect getaway for the adventurer in you and if you're looking for a reasonably priced property that's both comfortable and homely, look no further. Treebo Altius Nest is the perfect place for you to kick off your shoes and relax after a long day of trekking. The property itself looks like it was pulled out of a British novel with its red-brick facade and stone fence. I assure you that the interiors are more promising with their inviting lobby and well-equipped rooms.The hotel boasts an excellent in-house restaurant 'Pickle' that serves delicious vegetarian and non-vegetarian food. While you're here, make sure you visit attractions like the Kodaikanal Lake, Chettiar Park and Kurinji Andavar Temple, all of which are within a 2 km radius of the hotel.
There you have it! So, the next time you're on holiday save your money for food or shopping and choose a Treebo for an unforgettable experience.