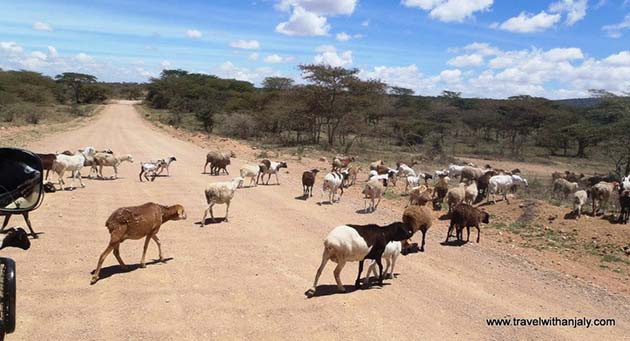 Lets face it. Africa is alluring, Africa is mystical and magical – and you are always short of words to describe what you feel when you are on the Dark Continent. But there is something else. Much as Africa is "The most coveted destination" it comes with its fair share of health surprises. Travellers to this region are exposed to different health risks from various sources – food, water, intimate contact, insects etc.
My experiences with Africa have been memorable but also been a lesson in health awareness.
Malaria is prevelant and malaria is a terrible thing to have. I have been fortunate though, having never contracted this illness even when in India (malaria endemic region), but that could be because I have taken preventive medications. But there is more than malaria to be worried about.
River blindness: Common in Eastern, Central Africa. Caused by the black fly. Infected individual may end up with permanent blindness. No preventive and possibly no cure. Take extra care when traveling around these regions. Wear long sleeved clothes, use mozzie nets and avoid places that breed these flies.
HIV/AIDS: Very common in these regions, avoid unprotected sex with the locals
Yellow Fever: Not to be mistaken for jaundice, but which can lead to jaundice or yellowing of the skin. Yellow fever is transmitted via mosquitoes. Vaccination is available such a certificate is an essential entry-exit requirement in most African (and South American) countries. If you havent vaccinated yourself, do it.
Other insect -related diseases include: Filariasis and Chikungunya (mosquito), typhus (lice) and plague (fleas).
Food & water-related disease include: Cholera, typhoid, Hepatitis A
Contaminated water: Schistosomiasis Occurs due to contact with contaminated water fro bathing, swimming. Suspect regions include Burundi, Eritrea, Ethiopia, Kenya, Madagascar, Malawi, Mauritius, Mozambique, Rwanda, Somalia, Tanzania and Uganda.