Every journey is characterized by something – sounds, sights or the very mode of transport. This particular journey on the Toy Train to Shimla from Kalka was made memorable because of the mist. Yes, it was definitely very misty, as can be expected of a hill station – but that is not the point. I had long dreamed of being on a small mountain train and rocking my way through tunnels – and I am glad I did this. It was a longish journey, of course and not the fastest way to reach SHimla, but I recommend this at least once in your lifetime.
Yes! Misty hills hiding the narrow gauge tracks over which the train crawled – through tunnels (102 tunnels in fact – the longest being Barog which has a very interesting history as well!!!), through pine forests and picturesque waterfalls upward to Shimla – to be greeted by more swirls of mist at the end. At once everything looked ethereal, spooky, eerie, romantic – adventurous. I love trains rides through the mist.
Let the pictures speak for themselves.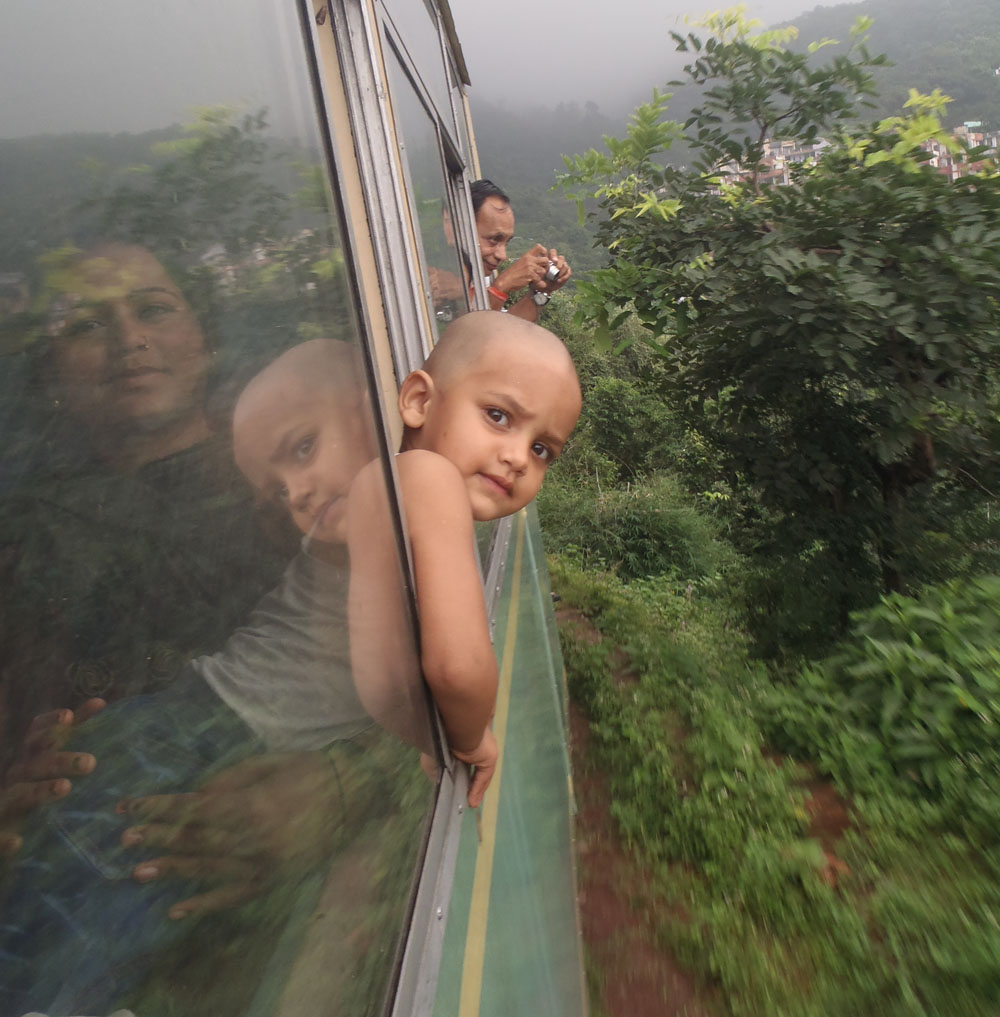 Through it all, the reflection of this child in the train window was rather spooky.
 The Toy Train is so slow that  you can just as easily get on and get off the train!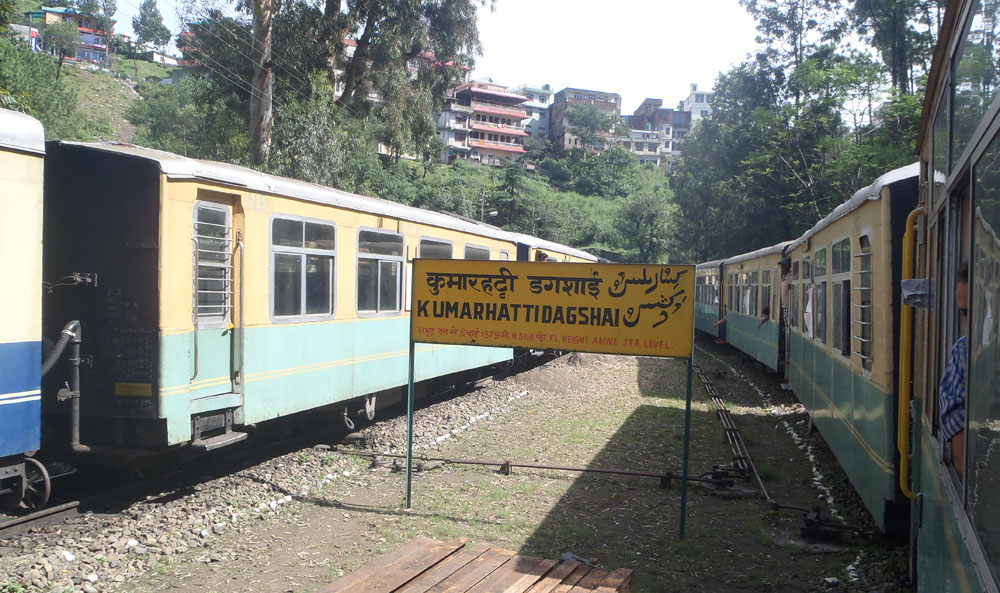 Quite a mouthful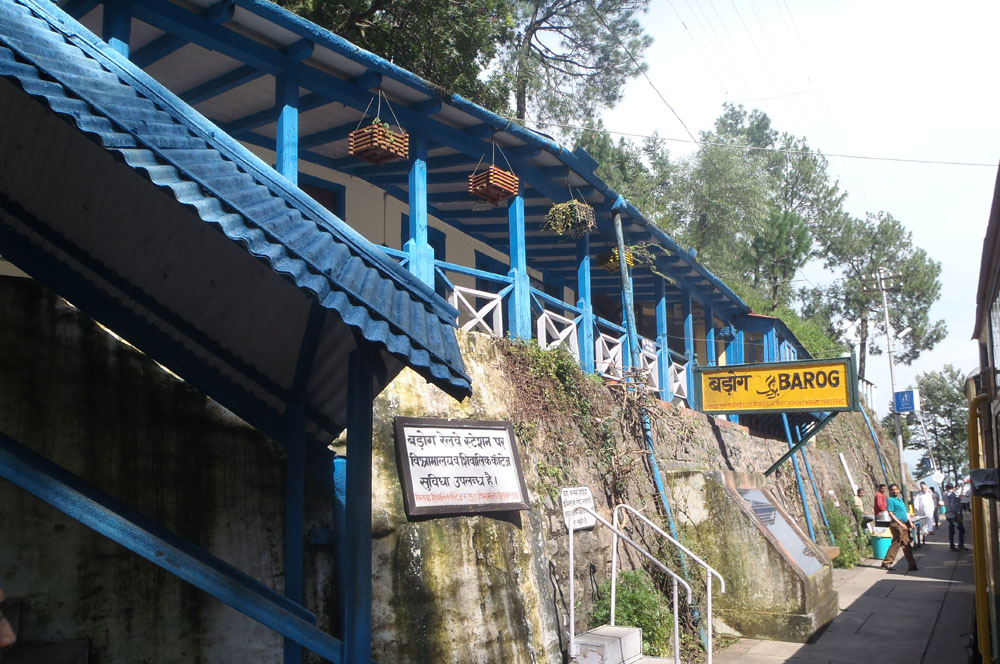 The cutest station on this section – Barog. This station comes right after the longest tunnel on this route.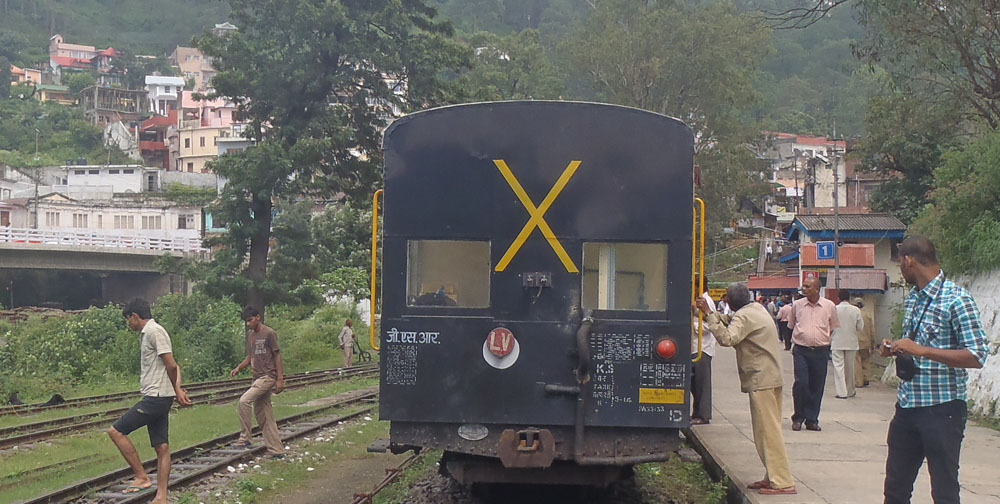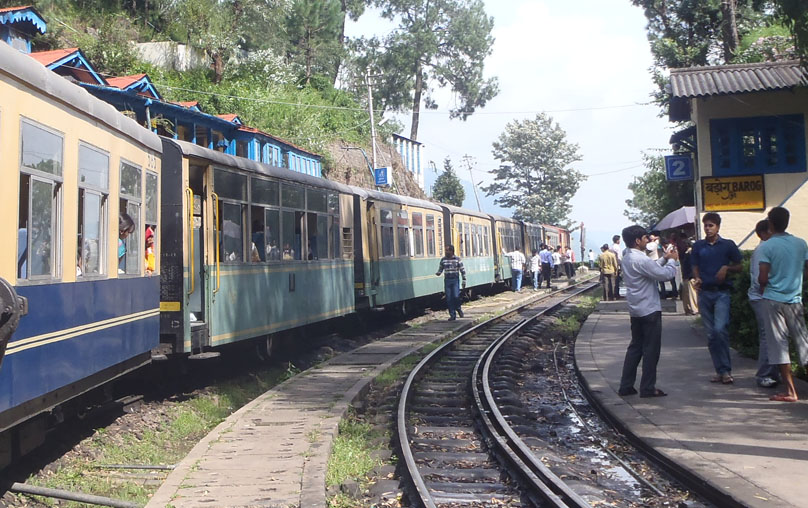 The cutest station on this section – Barog