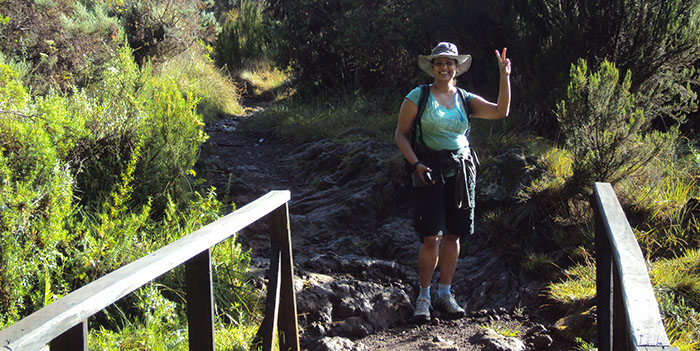 Mt KILIMANJARO, TANZANIA
My top treks so far has been Mt Kilimanjaro, Tanzania. Although at times I like to also say that it was my favourite mountain climbing experience too – but really, you could get away with calling Mt Kilimanjaro a high altitude trek, especially if you were doing the Marangu Route. Plenty of stop points along the way, the huts have beds and functional toilets (and running water), a dining area etc, and as you go higher, the scenery changes dramatically, from woody overgrowth to gentle grasslands (before Horombo Hut), to open plains with stubby tree before changing into a sandy deserted stretch and finally giving way to the snow capped peaks.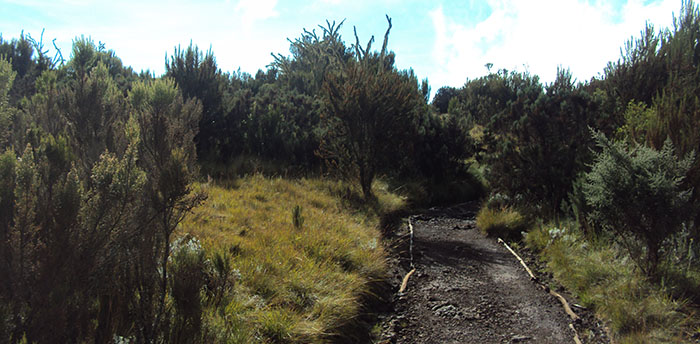 Sunlit path leading up to Mandara Hut
(Horombo Hut is at 3800AMSL. You might experience mountain sickness starting here. Drink plenty of water)
A certain level of fitness is absolutely essential if you want to make it to the top of Uhuru Peak, but people also use this route as a day or two-day trek up till Horombo without actually attempting the summit push.
KOKODA TRACK, PAPUA NEW GUINEA
This is not quite the trek you set out for without preparing yourself for months in advance. Let me be honest here. It is HARD. If you intend to complete the 96-km (end to end), then you must have more than just physical fitness to do so. I cant say I enjoyed the trek – at least not the scenery (there being none unless you want to call the jungles that stay with you till the end as scenery.) Agreed, there are areas from where the views are fantastic, the streams are pretty, but then you don't really do this trek for the scenery, so Kokoda Track is really more of an adventure-trek than anything else.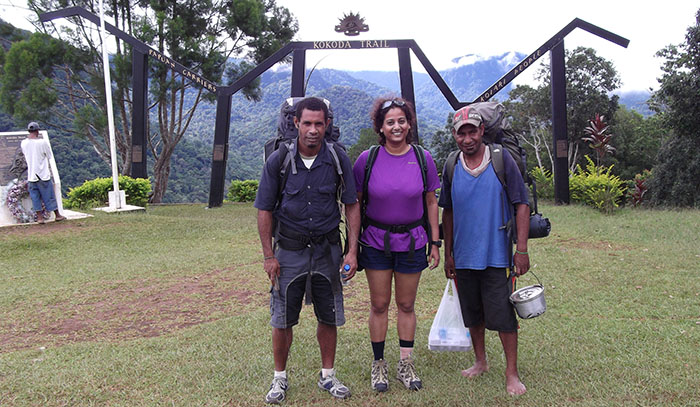 Start of Kokoda Track
This track can get from muddy to non-existent in the rains quite easily – so avoid the rainy season. The other reason to avoid rains is leeches, mud on tracks and the possibility of makeshift wooden bridges being washed away – not unheard of and sometimes with people who happened to be crossing just that minute.
But it is definitely worth attempting. It tests your endurance and physical abilities.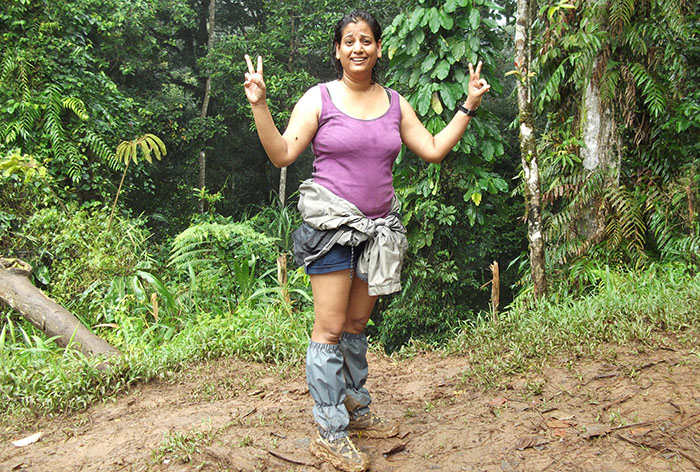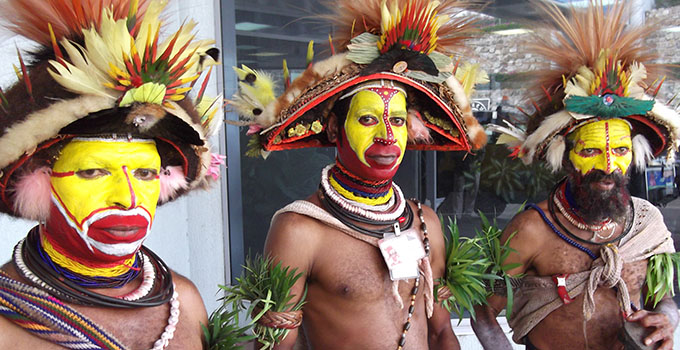 Bonus pic – The Huli Wigman of Papua New Guinea
BOKOR PALACE, CAMBODIA
Strictly speaking, this is a hike, but the satisfaction is immense. This hike can be easily done in less than a day – and you do not require mammoth amounts of energy for it, but the fitter you are, the easier it is on you.
At the end of this rather short and strenuous hike, you will come upon the supposedly haunted Bokor Palace and Hotel, high in the Elephant Mountain range. It was used as a Khmer stronghold in the 1970s and eventually abandoned.