Maze-like cobblestone streets flanked by irregular houses, overlooked by mountain-top fortress, interspersed by healing sulphur springs and churches…so can be said of  this vibrant city of Tibilisi, the capital of Georgia. Throw in a lot of wine and tradition and you have a city that that looks not only beautiful in pictures, but pulsates with energy and passion not seen in many other European cities.
History stands witness to its troubled past – Tibilisi was destroyed at least twenty five times but bounced back with a determination to stand strong against invaders – Romans, Turks, Russians, Persians, Byzantines who from time to time invaded and pillaged this city located on the banks of River Mtkvari.
Tibilisi is a mix of diverse architecture encompassing Eastern Orthodox churches, art nouveau buildings with ornate balconies and Soviet Modernist structures.
A day in Tibilisi
Even if you only have a day in Tibilisi, there is a lot of ground you can cover.
Begin with a hearty Georgian breakfast, say Khachapuri which would be the obvious choice, and some fine Georgian tea (unless you really want to blend in with a bottle of beer) and begin your day with cheer. Head straight to the funicular and up the amusement park for 2 Lari.
The reason to be here? You see the entire city below you and this also helps you in orientation. You get an idea which way you must head to next. This beautiful city is surrounded by mountains and hills which means there is a lot of character to this city and seeing it from a hill top is a very moving experience.
If that view from the top is not enough, go up the Narikala Fortress. Its a steep climb but compensates the effort because the views are unmatched! From the Friendship Bridge to the cliff along the river banks, churches and old town – you see everything!
Ethnographic Museum
This is one of the must visit places in Tibilisi – it gives you insight into the lives of the people of Georgia many years ago – essential because it explains in the present why Georgia is the way it is. Located near Turtle Lake (sadly remained un-visited due to rains) but the Ethnographic Museum was definitely a top card!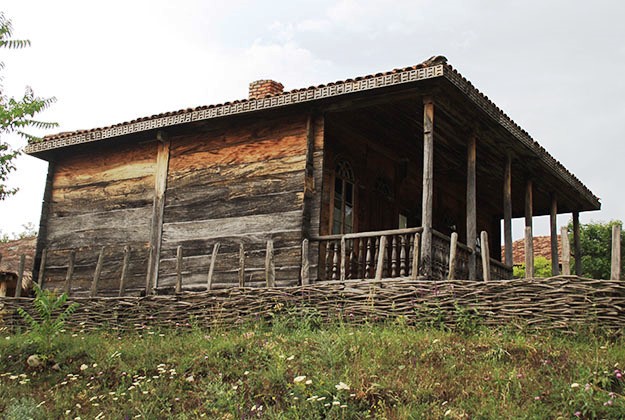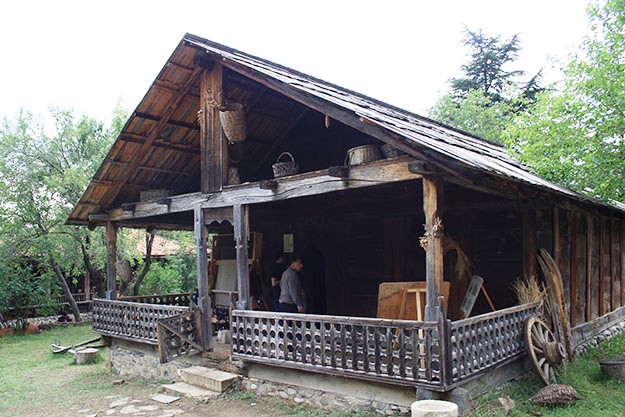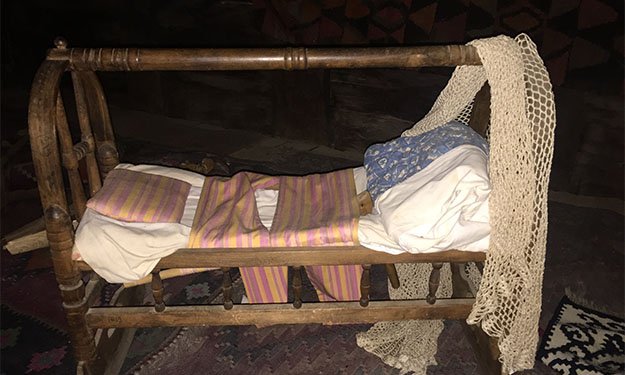 Here, in the vast open air museum, you find original 18th and 19th century homes from various areas of Georgia (they were moved here and reassembled).  The guides will explain the system and methods of wine making, about the sleeping areas in the house, the reason behind outdoor kitchen, barnyards and the show you the amazing walnut cupboards that have survived through the years. Pay close attention to the chimneys inside these houses – they are quite amazing. In one of the houses you will find a unique type of cradle used specially for the baby girls – I didn't get a picture of it, but if you do, please feel free to share!
Sulphur Springs
The one thing you definitely do not want to miss is a long soak in the sulphur springs to feel like a different person – that's what people come here for, young old, men women or children, everyone loves a good scrub down in the famous sulphur springs right in the middle of the city!
Visa on Arrival for most countries (and definitely for India). There is no visa cost at the airport – no questions asked, except maybe your passport!
Tibilisi is pretty well connected to a lot of European countries.
flydubai and Air Arabia flies daily from Dubai & Sharjah respectively.
Local currency is Lari. Best exchange currency at the airport, although there plenty of exchange houses everywhere. Rates vary (2.14 Lari to a dollar)