Technically, one is NOT allowed to take photographs of locals – because they are supposedly 'wary' of foreign tourists – but this lovely lady smiled for me. Shyly at first, then wholeheartedly.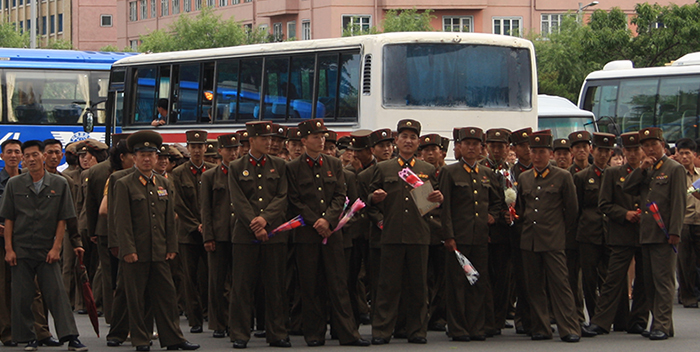 The military personnel on their routine visit to the war museum
North Korea has also been known to plant "actors" among the general public for the benefit of the  few tourists that brave the odds and come to this country – while in the end one ends up seeing only that they want you to see. There is hardly any chance to look beyond it – for you are not allowed to go out of sight – "for your own safety" as the guide tells you often!
Yes, you hear that a lot. You hear it when you are asked to hand over your passport for safe keeping for "your own safety."
In a separate post, I have written about the beautiful women of North Korea, so I think it is only fair to balance it out with the other, real face of this 'weird' country. Weird, because the more I read about it, the weirder it gets and I am convinced I am on the right path there.
Now that you have seen the selective, pretty faces of Pyongyang, I am going to draw attention to The Everyday Faces. The faces of people who do not have to pretend, look good or feel in any way important, who form the core of the society but who go unrecognized and unheard. People who are just faces without any particular reason to exist.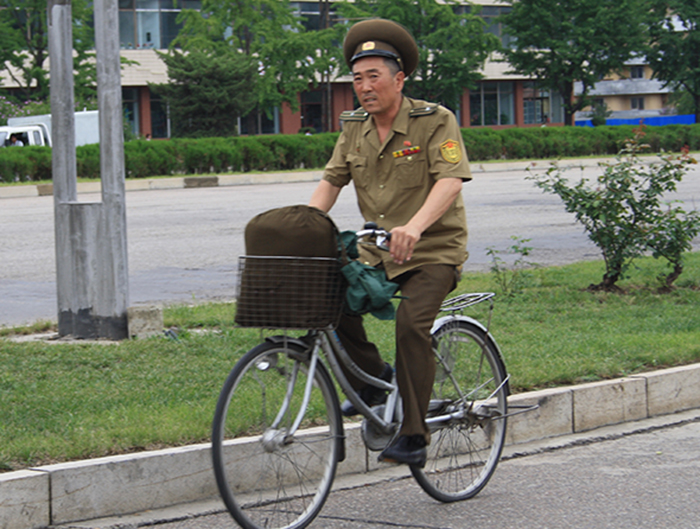 A soldier of the DPRK – everyone in this country has a uniform and compulsory lapel pin with the picture of The Kims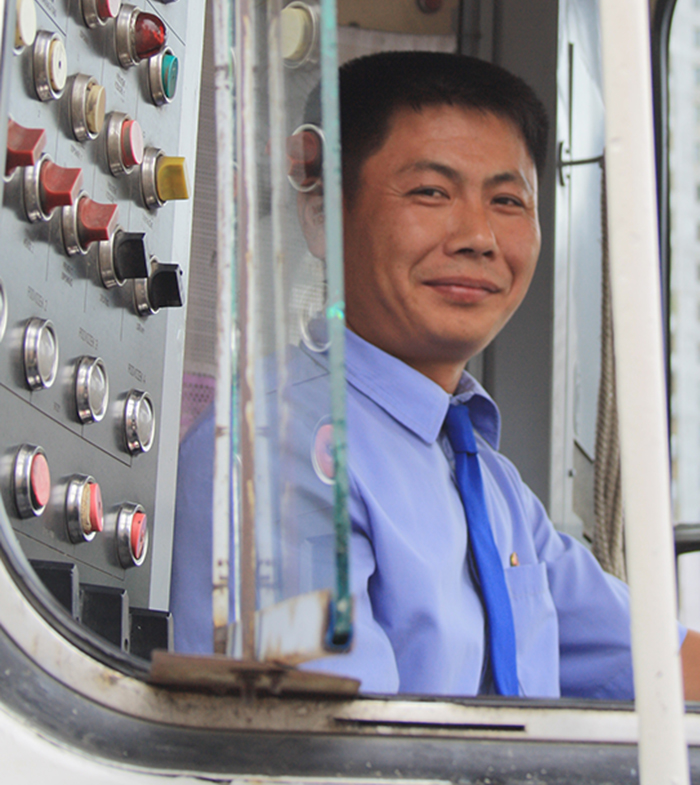 The tram driver – the second man who didn't mind posing for the camera.
Notice that everyone in DPRK wears a lapel pin. In DPRK everyone is required to wear a lapel pin with the picture of The Kims (Kim Il Sung and Kim Jong Il). However, you don't just pin it to your clothes, there is a way to do it and a place to put it – just above your heart. Moral police keep a watch for those who do not and punishment is severe in case of an oversight. Women, however, can be given a long rope.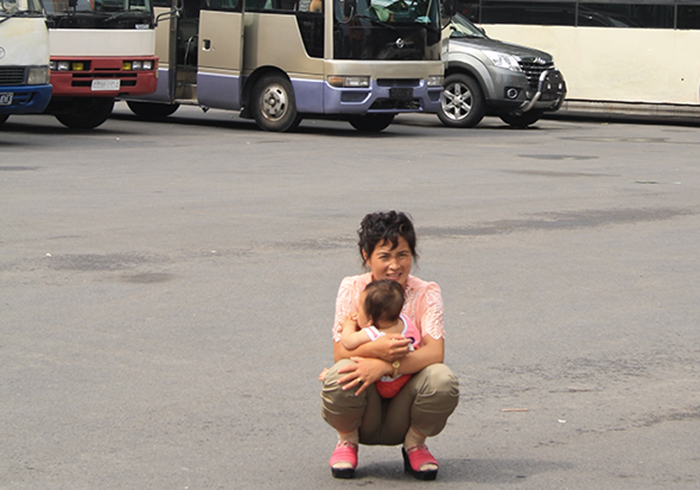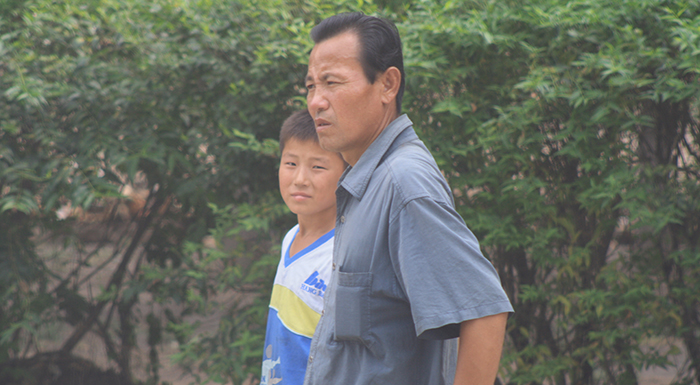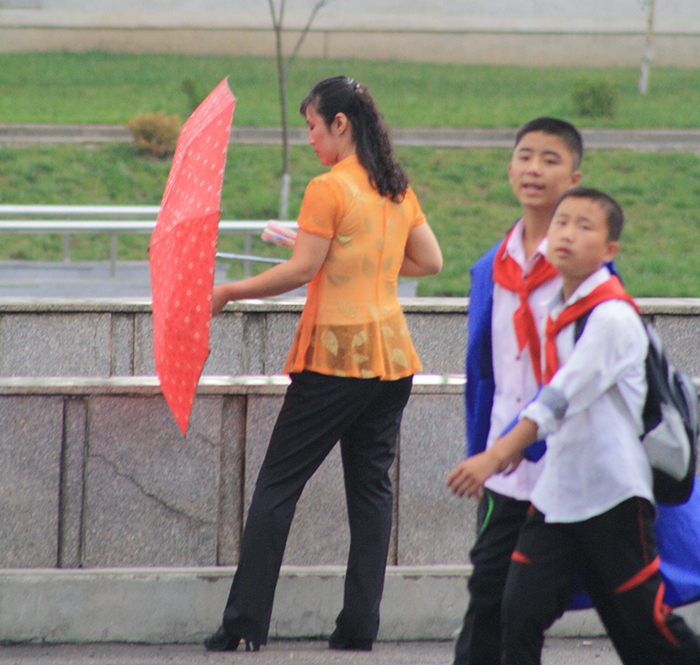 The school children are expected to put in few hours of voluntary work after school – which includes cleaning streets, pulling up dry grass from the lawns, keeping the canals clean, sweeping up leaves.