A trip to Uganda is incomplete if you don't visit the source of River Nile in the centre of Lake Victoria, Jinja, about 85 km from the capital, Kampala. I have been to the source twice and both the times, it was just as magical and fulfilling and I am sure I will go back once again!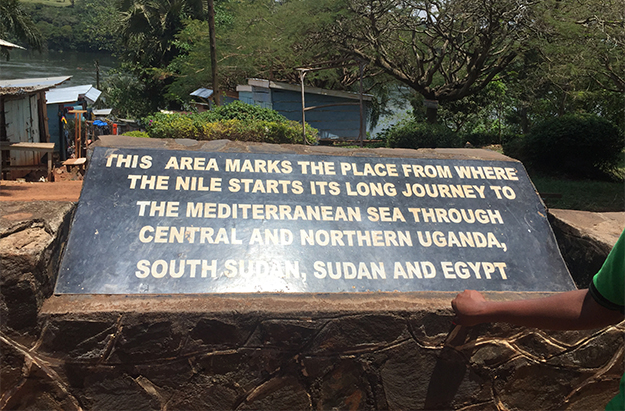 Imagine the joy of touching the waters of the world's longest river at its source! To me, it is almost like a pilgrimage!
Lake Victoria facts – 
It is Africa's largest lake, the world's largest tropical lake and second largest fresh water lake, covering a total surface area of 69,485 square kilometers.
It is named after Queen Victoria.
It is quite shallow, with an average depth of 40 m and a maximum depth of 84 m.
Lake Victoria is bounded by Kenya, Uganda, and Tanzania, and has 84 islands within its body.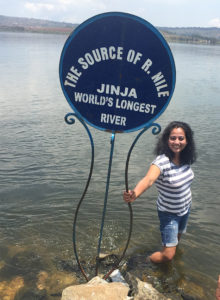 The White Nile facts 
The White Nile gets its name due to the rough waters and the numerous rapids along the way.
From Lake Victoria it runs to Lake Albert, past Murchison Falls as the Victoria Nile and once it exits Lake Albert it flows as the Albert Nile before merging with Blue Nile at Khartoum.
The Blue Nile has its origins in Lake Tana, Ethiopia and the two merge at Khartoum, Sudan to continue as "The Nile" through several countries and Egypt before finally merging with the Mediterranean Sea. The length of River Nile is 6,853 kms.
Getting there:
Jinja is located at a distance of 85 km from Kampala and is easily the second biggest city in Uganda. Your options are self-drive or get on a matatu that takes you to Jinja. From the matatu stop, get on a boda boda (bike taxi) to take you to the source.
You need to pay an entrance fee – KSH 1000 (local), KSH 10000 (rest of the world).
You can opt for the short tour or the long tour – and each boat can take up to 10-12 people. Life jackets are provided and it is advisable to keep it on. The currents can be strong!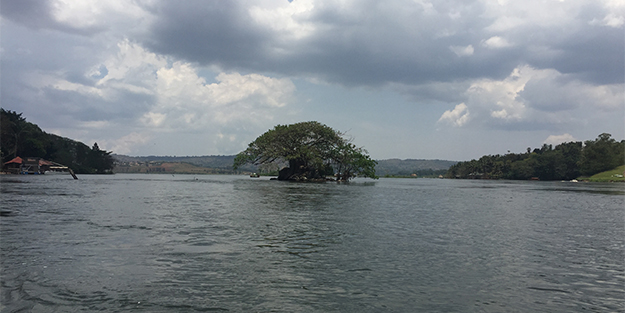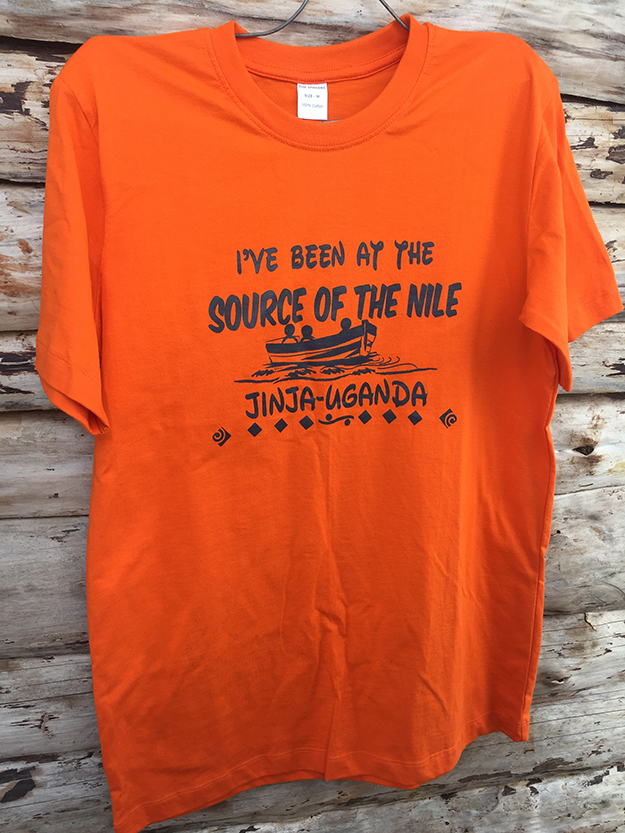 The longer trip takes you around the tiny island that is currently flooded, where you can get off the boat and pose by the pole that proudly claims its importance. Further upstream there is "mark" in the water that separates the calmer Lake Victoria and the gushing River Nile!
The boat takes you around the old port – the first ever port in Uganda – not much in use today, but a good sight to see nevertheless.
If you are looking for that perfect spot to dine by the river, try RUMORS  that is partly built over the water near the boarding point. The fish is fantastic!
Here is an image to help you along!
BONUS VIDEO