Sumela Monastery : My only reason for being on this side of Black Sea at Trabzon. I had seen pictures of this 2000 years old monastery rising out of trees and surrounded by snow capped mountains and had vowed to visit it one day – and I did.
As I stood looking up at that particular piece of marvel in the mountains, I saluted man's determination to create a something that would last forever. Sumela Monastery defies imagination. With every step I took towards it, I felt as though I walking back in time.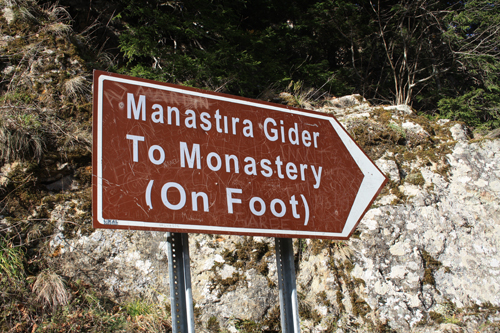 Not too far to the actual site – but that sign definitely makes you wonder how far?
I had come on a bus from Trabzon and this bus dropped me and the rest of the other passengers, nearly all tourists, some distance from away. The rest of the journey had to be undertaken on foot and each time I paused for breath (and photograph), I wondered just how (and why) monks 2000 years ago found this place to build the site and (again) covered the interiors with frescoes and carvings so far away from the public eye.
One word of caution before I go any further. No matter how you arrive here, to reach the actual site requires some walking. Wear sensible and comfortable shoes. And irrespective of the season you are visiting, carry enough water with you. Everything here at the monastery is made of stones or carved out of one. This site is very well maintained and security cameras ensure that graffiti is curtailed.
Standing there facing the long heavenward flight of stairs does something to you. It did to me for sure. I couldn't get enough of the fascinating landscape around me and the views from the monastery were simply brilliant. A wee bit of disappointment was in store though. Much of the site was closed to visitors – and I did wonder if I had spent so much time and money to look down at the valleys below?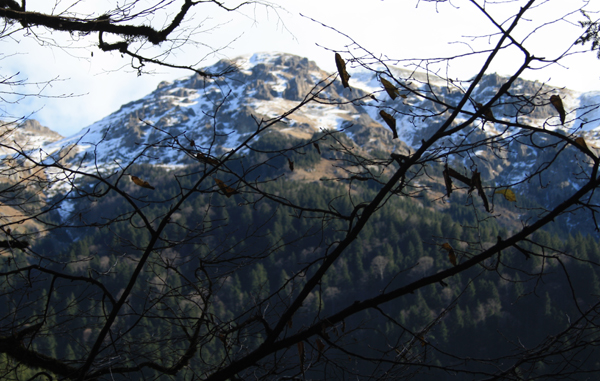 A sight as pretty as that makes it worth the effort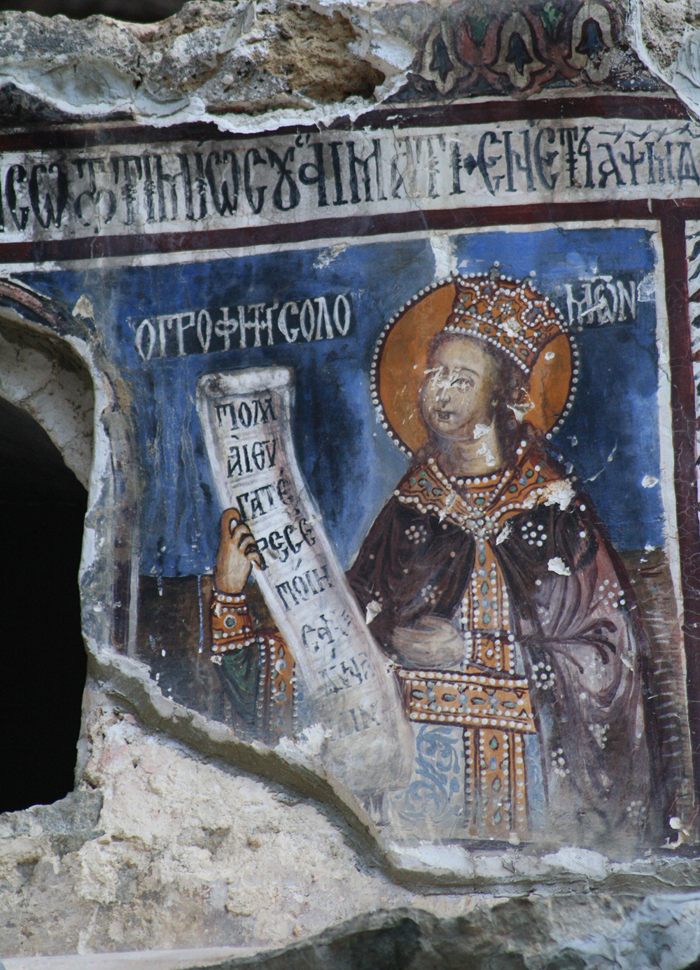 Paintings inside the monastery
Once inside the monastery the excitement returned. Everything I touched was ancient – thousands of years old and that was exciting in itself and enough to overcame any disappointment.
Beautiful frescoes adorned the walls, lasting centuries of snow, wind, rain and pillaging rulers. Please remember that you are NOT allowed to use your flash inside the church – if you do, you put yourself and the camera at the mercy of the armed guard!
When I visited, only some areas were open to the public. The tour of the monastery can be undertaken in under half hour, if you don't stand around too long to photograph every minuscule room, such as the library or the priest room. Many of the rooms are reinforced lately – and all of the rooms are stripped bare of every article of importance (if there were anything when the monks abandoned it) – so really all you get to see are the paintings.
The one interesting sight is the Sacred Well – if you reached out towards the well, you could be lucky enough to collect the sacred water that trickles down the mountains – or you could simply toss a few liras into the well and make a wish. I am yet to figure out if my wish has come true or not…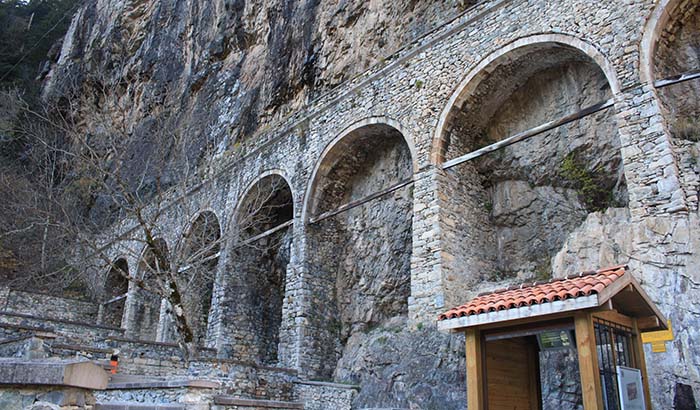 Please Note: While you can visit this place on your own – if you are pressed for time it is a good idea to book a day tour. The tours include pick up and drop, lunch and entrance fee. Please remember that you will have to pay 8L which is not included in the tour price to actually enter the site.
People with time and an inclination to undertake steep climbs can easily undertake this monastery trek. It is definitely one of the best walks around these parts.