The Cathedral of St George itself is not very big and dates back to 1836. It is a part of the Greek Patriarchate compound and located in the Fener area of Istanbul overlooking the Golden Horn.
This is definitely one of the oldest and an important place of worship in Istanbul – something I discovered quite by chance. I am glad I did too.
See this picture below? When I entered the church and saw that light filtering through, my heart skipped a beat. For a moment I felt as though I was surrounded by a halo.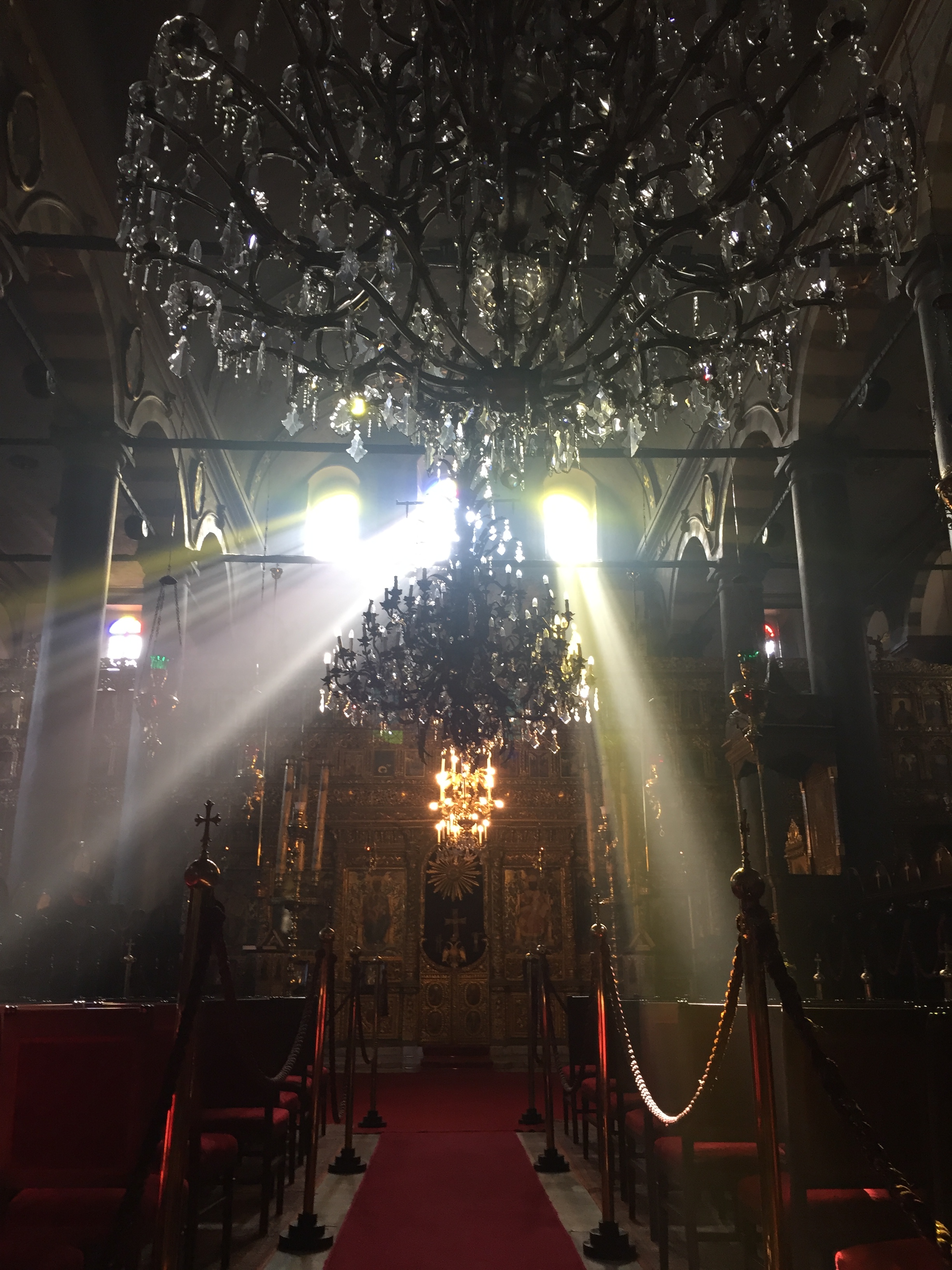 Inside the church are artifacts including Byzantine mosaics, religious relics and a wood-and-inlay patriarchal throne. But what caught my attention was the intricately carved wooden iconostasis (restored and lavishly gilded in 1994.
It glittered unashamedly in the warm sunlight filtering through the three windows high above – I was taken aback. It seemed like and excess! At the same time, I was humbled and in awe…that Holy Corner in the church seemed to be on fire!!!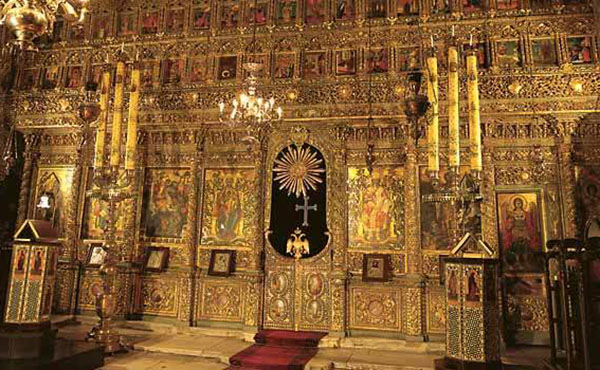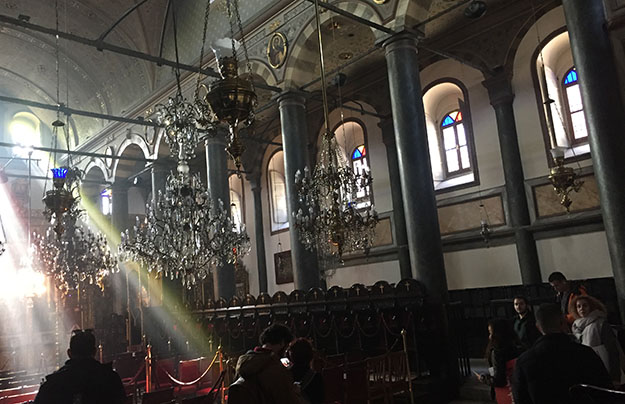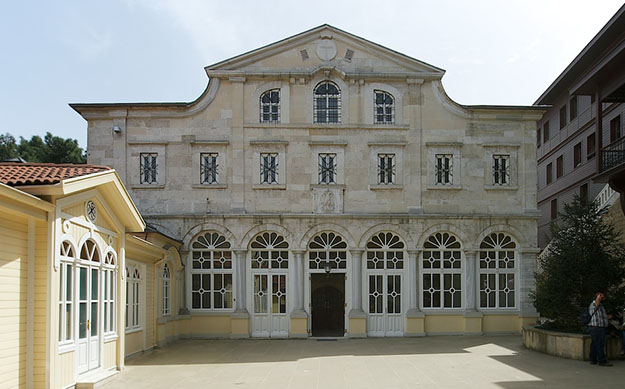 The Church is the fifth Patriarchal church and home to the Ecumenical Patriarchate (recognised as the spiritual leader of the world's eastern orthodox christians) since the fifteenth century. The church is dedicated to the christian martyr St George one of the most venerated saints of the Eastern Orthodox Church. he, apparently was a soldier in the Roman army!!!
How to reach: If you are coming from Eminönü, get off the bus at the Fener stop. Walk past the kebab shops 9on your left) and turn inwards. There is short, sharp uphill walk to the church.