As part of its commitment to charitable causes, Sheraton Abu Dhabi Hotel & Resort will visit the Kalamusu Kadella Children's Home in Sri Lanka from the 25th of January for a week.
The well-known hotel has been working with the orphanage for months to build a community hall for the children. Since the construction is now close to completion, three members of the hotel's team will travel to the Kalutara region to assist with the final touches. Sheraton Abu Dhabi will also provide school supplies, clothes, arts & crafts, toys and everyday necessities to the children.
"We set out to create a space where the children can spend time together, settle down in the evenings, where they can read, colour, play and come together as a family." – explains Judith Pasztor Duffy, Director of Marketing.
The facility houses over 50 boys and girls between the ages of 5 – 17. Initially, the home was built to care for children who lost their families in the Indian Ocean tsunami in 2004 and later continued to work with children affected by domestic violence, abuse and abandonment.
This is not the first charity project that the hotel has committed to complete. The humanitarian initiative started in 2012 with the "Glorious Orphanage" in Tanzania, followed by sponsorship of the "Impoverished Children" in Kenya.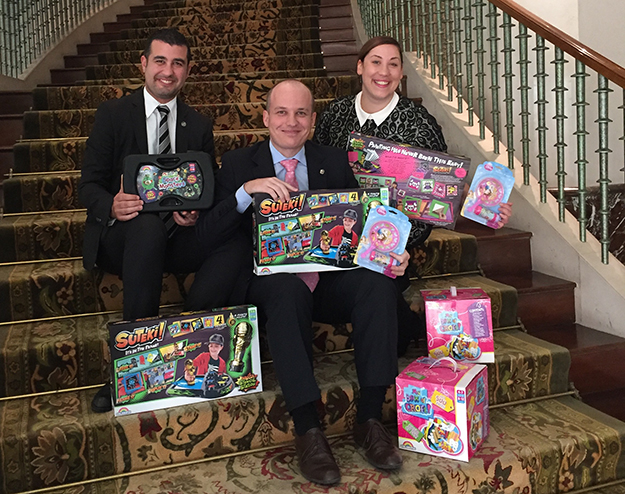 Sheraton Abu Dhabi's popular flea markets provide the financial support to carry out these charitable activities. "All funds collected from the sale of our exhibitor tables support vulnerable children." – confirms Judith Pasztor Duffy. "We are truly grateful to the capital's community. Everything we do is made possible by those generous residents who partake in our charity bazaars as either exhibitors or visitors."
Judith will be posting regular updates with photos of the trip on the hotel's social media channels. You can also follow srilankacharitymission.blogspot.ae to join the team on this incredible journey.