Guilin, China is a surprise find. In fact, if you are on a short visit to China, this is the place to go. It has everything – cruises and caves and some of the best food in all of China. To me, the highlight was the cruise on River Li all the way up to Yangshou. So beautiful was the scenery that I forgot I was getting sun burnt sitting on the deck all the way!!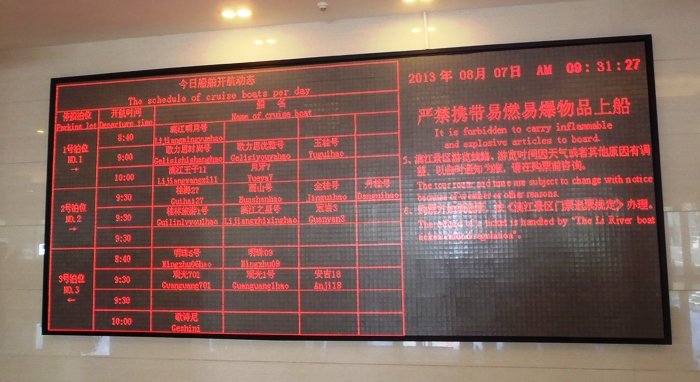 Let me start at the beginning – as I was staying at Wada Hostel, it was easy enough to get myself booked on this cruise. A bus came to pick me up and drove me straight to this point here…
The sign at the ferry boarding point in Guilin. Would help if it was written in English, but well.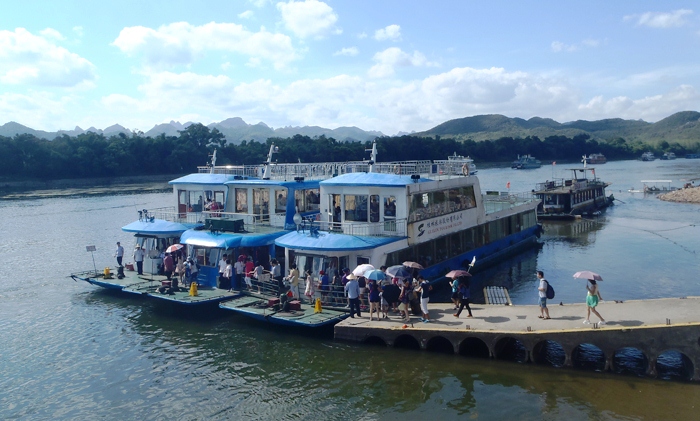 Pretty, right?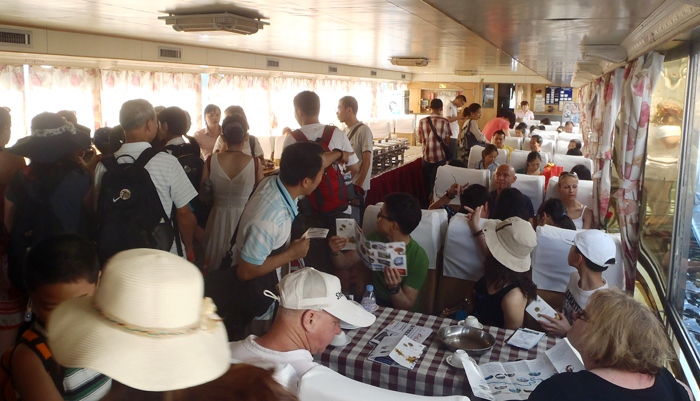 The ferry fill sup quickly and if you want the best views, better rush in past the jostling crowd (being polite doesn't always work here). It is the same with the food – better get ready and be in line even before the buffet opens – else you might be left with nothing!!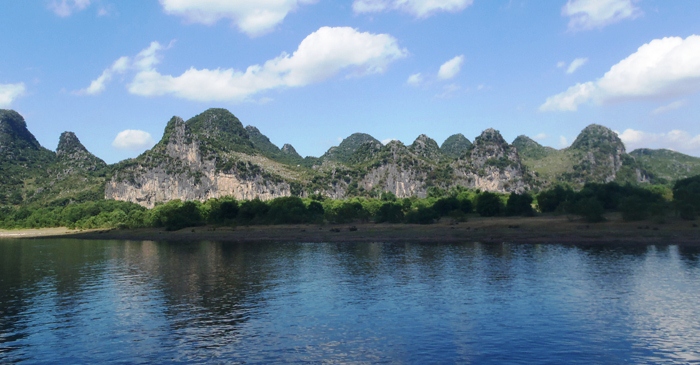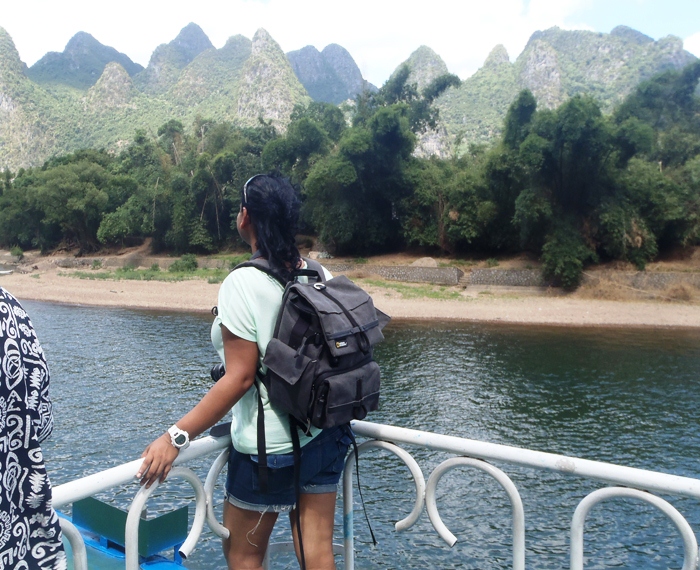 A cruise on River Li is definitely a must-do when in Guilin. It was hot when did it, but that a little fear of the sun or getting tanned shouldn't stop you from standing on the top of the boat to enjoy the sweeping views. As you turn around the many bends in the river you come across a series of mountains that is actually on a 20 Yuan note!!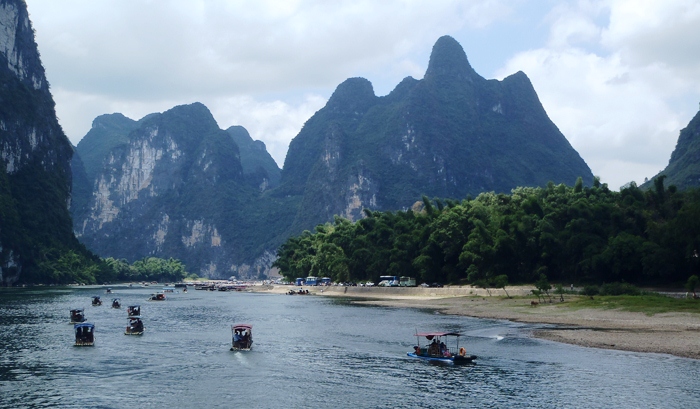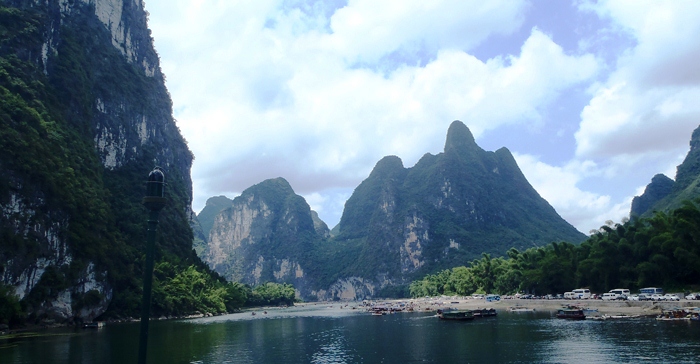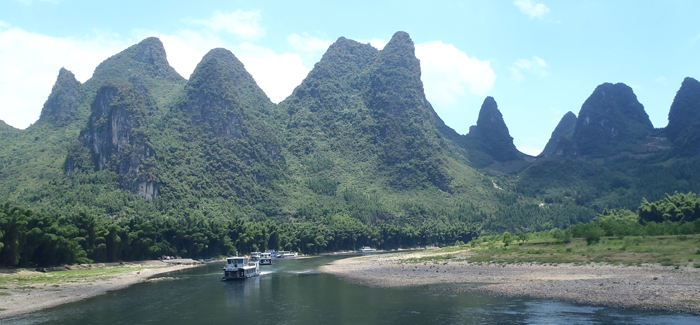 YANGSHOU, GUILIN
The picturesque town you reach at the end of the ferry ride is a pretty town – full of possibilities of adventure. It is good to book a hostel/hotel in advance though. It is far more popular as a destination than one can believe it to be.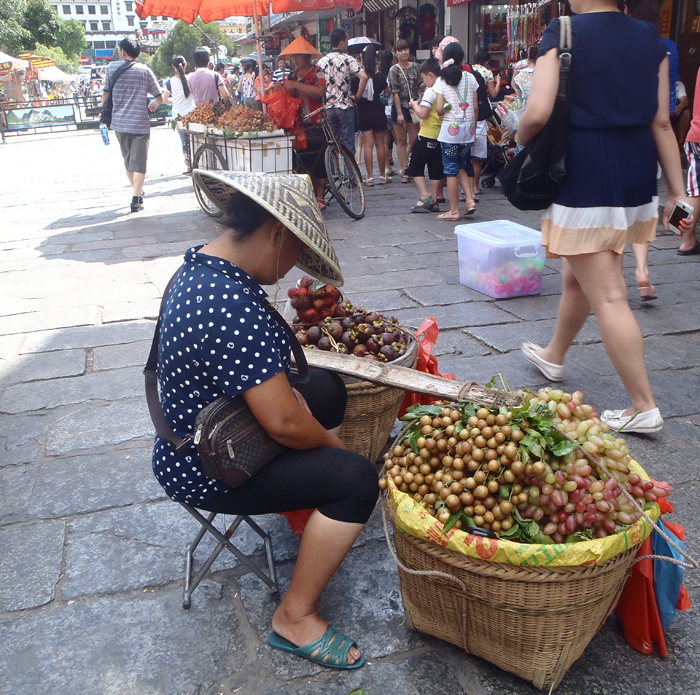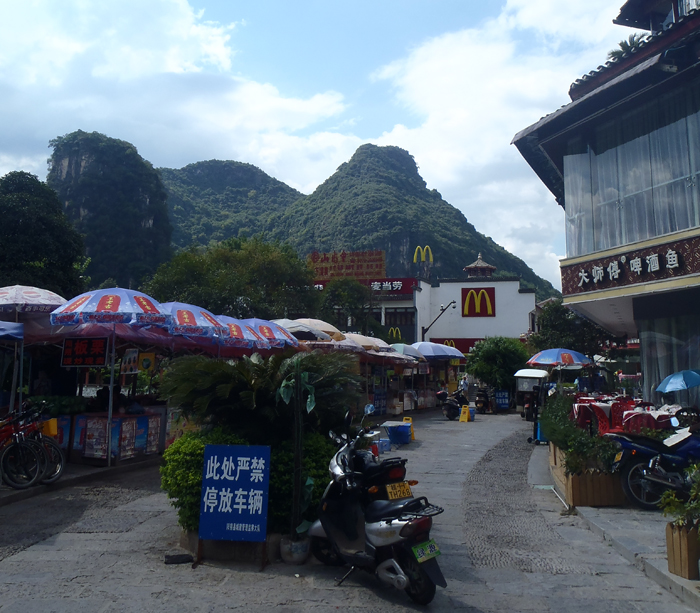 Goods for sale in the local market. When here, do not miss out on the "Mango Mango" juice centre. I think, they make the best ever mango shakes…