In Dubai, it is common to see these amazingly colourful and elegant birds – be it in villas or hotel gardens. But if you really want "personal" time with these birds, head to Zabeel Palace, Dubai. You will find them walking about, cool as can be, and even put up a show for you if you wait long enough!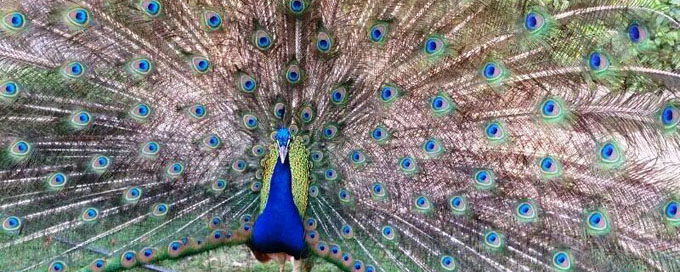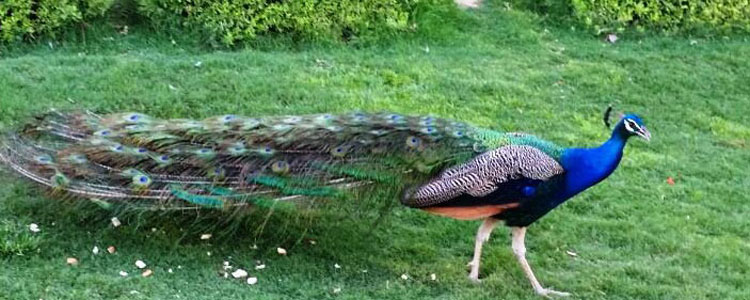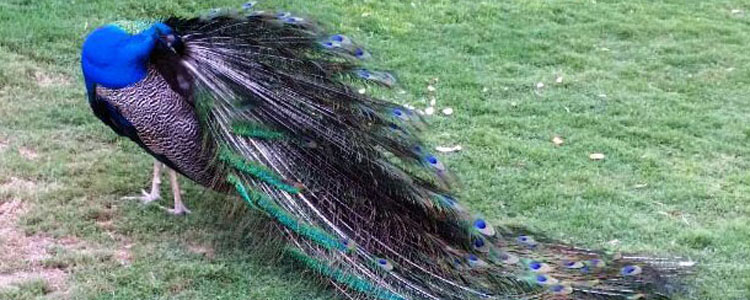 BEST PLACES TO SEE (and its absolutely free!!!): Zabeel Palace. Easily accessible. Keep on the Zabeel Road at the World Trade Centre R/A and keep driving till you reach the Palace area. You can find the place easily – going by the way the road speed drps to 60kmph and well kept trees, manicured lawns and big and colurful flower pots adorn the area!
If you are up to driving a little – the Jebel Ali Golf Resort is another place to see these birds.