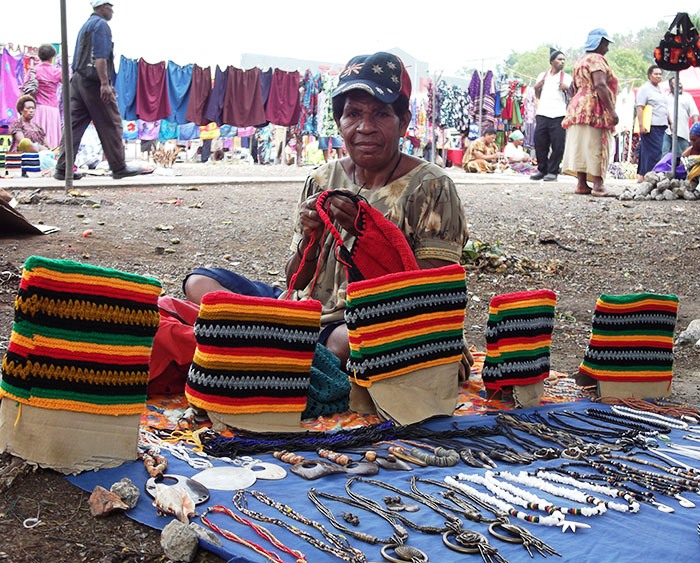 My going to Papua New Guinea was not really for any holiday. I had an entirely different agenda – to walk the Kokoda Track. I did. But that is another story.
Let me say this again – Papua New Guinea is not a very safe country to visit. You must be extra cautious at all times. Generally, if you are staying at any hotel, someone will accompany you always – I had two armed guards with me. A bit of a bother, but a safe option.
Quick facts:
PNG lies in Oceania
Port Moresby is the capital city
Currency is Kina. (1USD = 2 PGK)
More than a thousand ethnic groups live here, make it a very heterogeneous country
Rich in natural resources but hampered by harsh terrain
Famous for its Kokoda Track (a 96m track through the harsh jungles, also the site of the bloody war between Japanese and Australian army during II WW)
Roads are restricted to within the town. Port Moresby is cut off from the rest of the country due to absence of roads. The only option is to fly to northern areas such as Lae or Madang.
Less than 2 per cent of the local population is literate
Pidgin and English are the official languages
Is the only country in the world that has cannibalism (though such a belief is strongly refuted)
It is considered to be one of the most unsafe places in the world. Killing, corruption, and chaos is very common.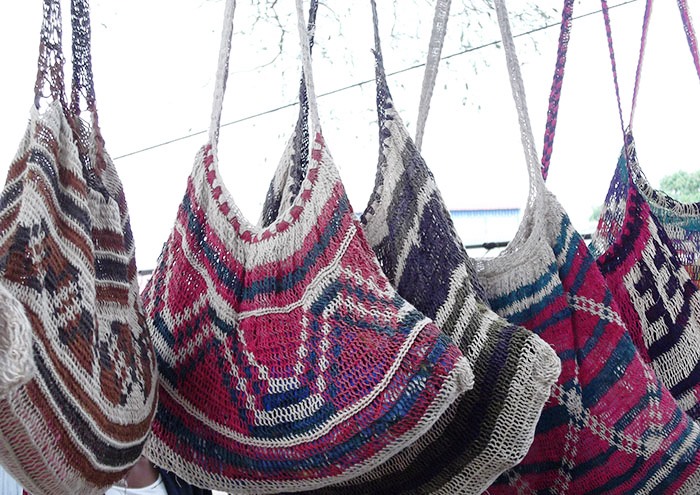 Bags for sale at the local market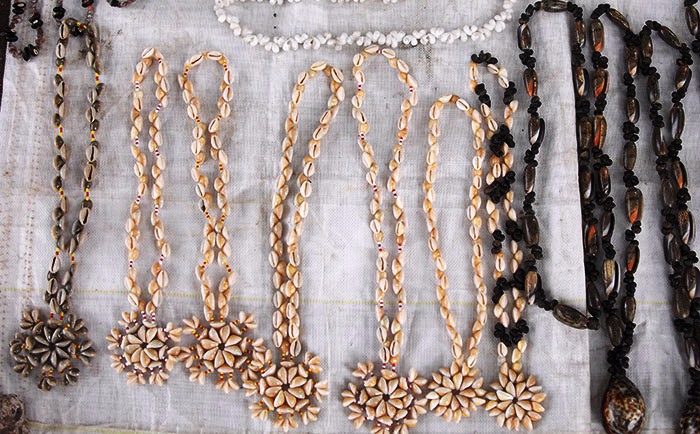 Locally made shell necklaces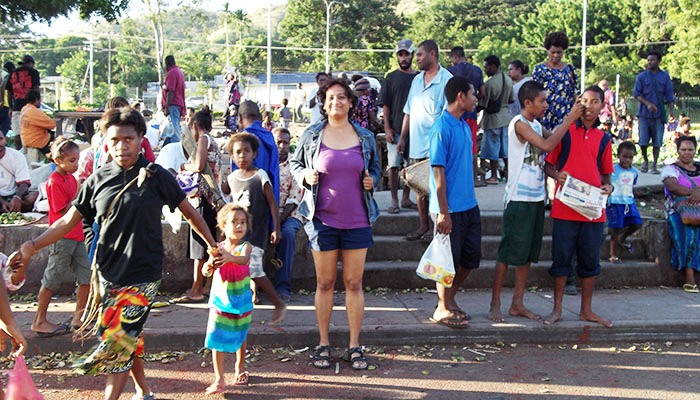 That's me at the China Market – it is not entirely safe to walk about by yourself.