My trip to the Palace of Versailles to discover FIVE CENTURIES of history happened on a rather cold day in February. To add to the mystery, it even rained. Arriving at the Palace of Versailles on the Grand Train had been an experience in itself – a sort of preview of what was to come.
I had arrived early, for I had heard of the serpentine queues that tend to form at the ticket counters, but my early arrival was not early enough!!! As befit the entrance to a palace, the large palace grounds was full – and as suspected, majority of the tourists were Chinese (yes, they always arrived early!).
In what can be called a stroke of luck, I got a ticket in no time (sometimes it pays NOT to buy a ticket online) and somehow wedged myself into the head of the queue closer to the entrance. No one seemed to mind – which was strange.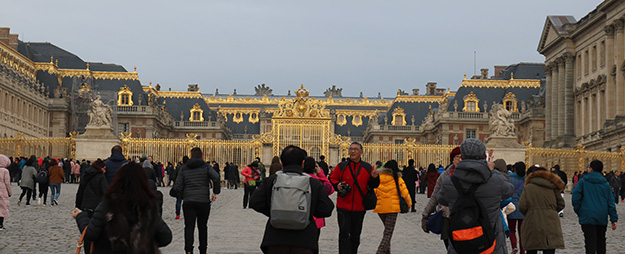 Once inside, there were places bereft of tourists, like this one below!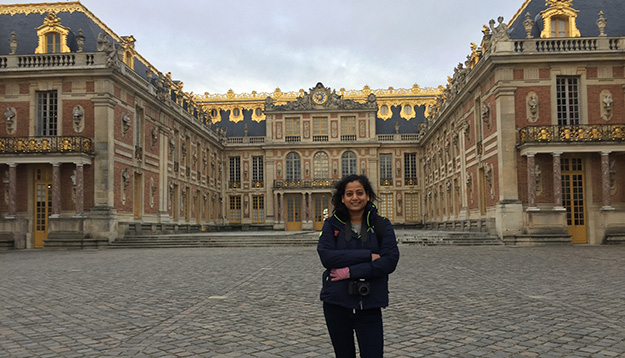 I got myself an audio guide and set out, along with a few thousand tourists, to explore the Palace of Versailles.
The Palace of Versailles is a work of art. Not all the rooms were accessible to visitors, many of them closed for winter-upkeep, but what was, was definitely jaw-dropping. The sheer opulence was awe-inspiring.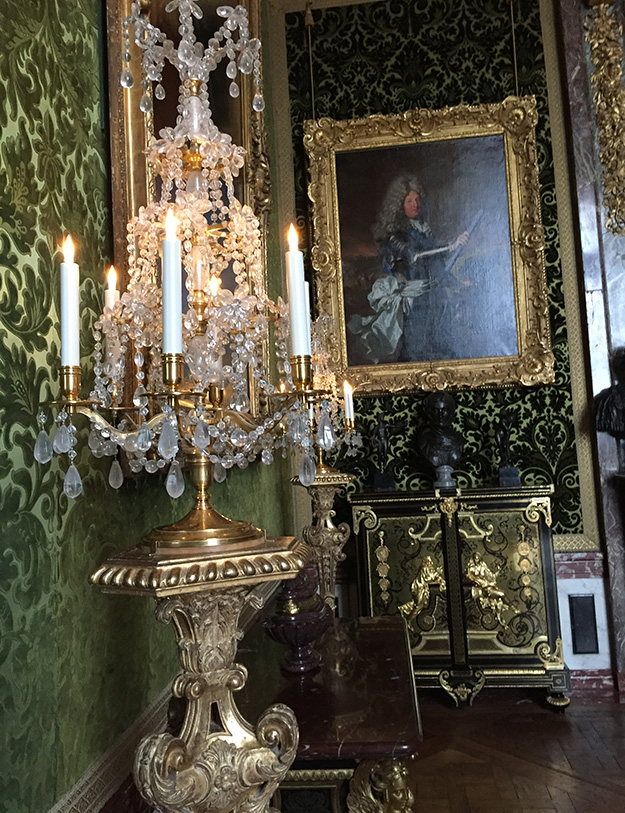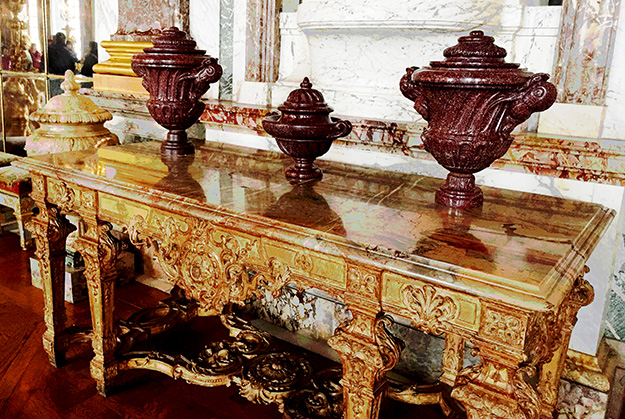 Versailles was the seat of political power in the Kingdom of France from 1682, when King Louis XIV moved the royal court from Paris. The royal family however was forced to return to Paris in 1789, after the start of the French Revolution.
The Versailles Palace has 2,300 rooms spread over 63,154 sq m. The current Palace, was originally built as a hunting lodge in 1623 by Louis XIII  and later expanded under various reigns to what it is today.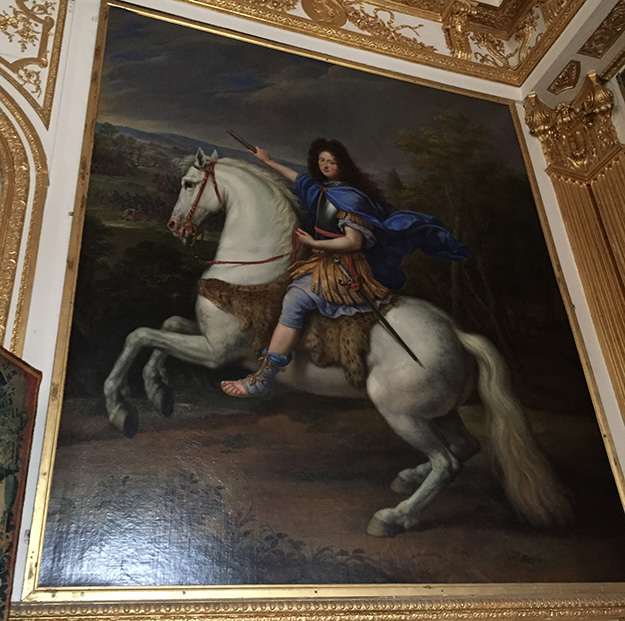 Once I was done with the inside (it took me three hours at a leisurely pace with several stops for photographs), I headed outside to the grounds to look at the fame Gardens. Of course, winter isn't the time for flowers!
BONUS PICTURE