There are no roads in Mongolia… whoever said that did not see the wide, open blue skies, running horses, long haired sheep, sturdy cows, stocky women, aaruul, salty milk tea, men on horses, deserts, sands, grasslands, beautiful sunrises, gorgeous sunsets, starry nights…
Who cares about the roads really?
My trip to Mongolia and its vast Gobi Desert was nothing short of a dream. I fell in love with every  inch of the country, its people, its sands and mountains…even its rather limited cuisine.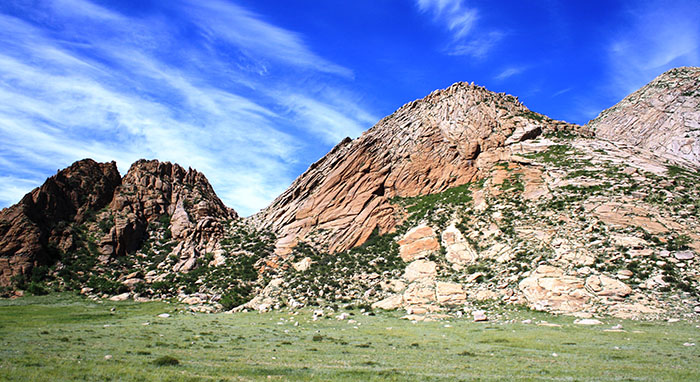 How often do you get to see something as beautiful as this? Not very. Craggy rocks that hide life beneath, perennial blue skies, rolling grasslands, running horses…Mongolia surprises you in many ways.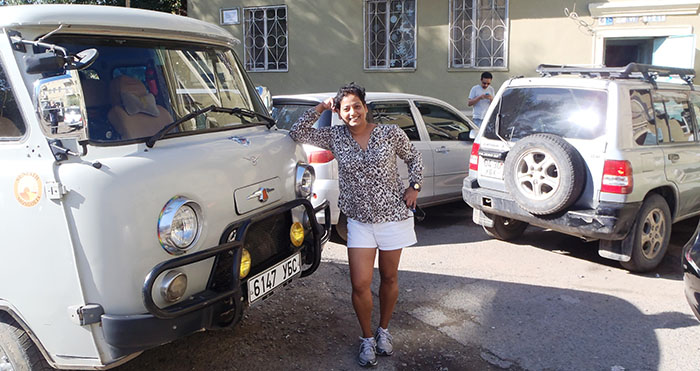 The beginning of the trip – in that sturdy old van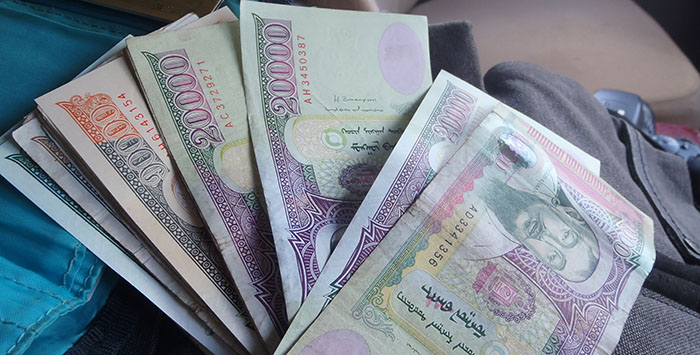 Quite a bit of Tugriks for a mere US100
Pretty buildings under a pretty blue sky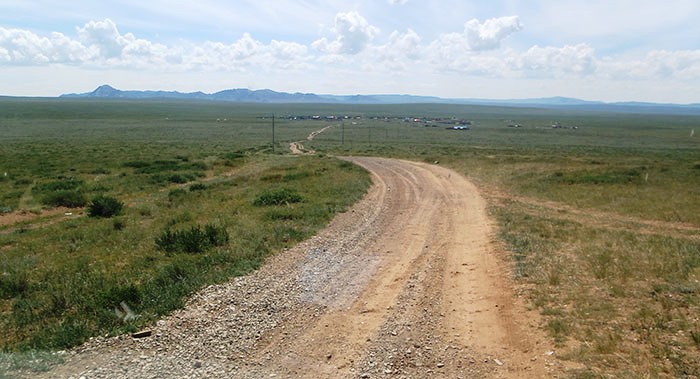 The fun begins when the black-topped roads end
The drive on these roads can be equally bumpy, dangerous and fun – but you must trust your driver. They are used to driving on these roads – and if you looked out across the grasslands and saw roads criss-crossing all over the place and wonder where the hell are you going, leave it to the driver. He knows.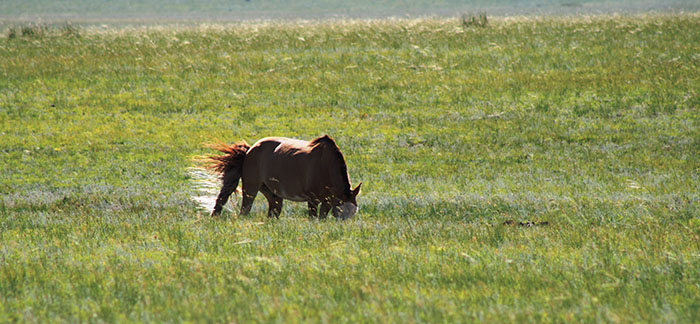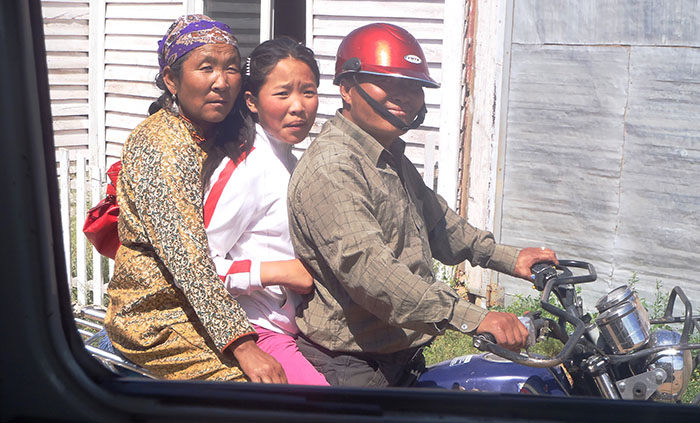 Today, you see a lot of motorbikes even in the remote villages, as against horses not not very long ago.
***
If you wish to travel in Mongolia, I highly recommend Sun Path Tours. Also, mention my name to get an additional discount!!!