No matter what the media says or what you know from "sources" North Korea is fascinating any way you look at it. Travelers (also journalists and the rest of the world) are curious to know what goes on inside thus enigmatic country. I was too – and eventually gave in to my desire and visited North Korea (DPRK) in July 2014 as part of the group. Upon return I also wrote a book about my experiences – THERE ARE NO GODS IN NORTH KOREA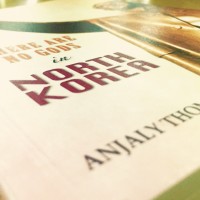 I can say this. Travelling to North Korea is not like any other trips you may have undertaken. You cannot google information or book through Booking.com nor check into a bed and breakfast or air BnB – or any other hotel for that matter.
There are many important things you should know about visiting this nation.
You cannot travel independently – Tourist visas will be granted ONLY if you are a part of the group going on a guided tour. Tours are booked by official travel agents (based in Beijing) to whom you will submit your details and in turn they will attempt to get you a visa and submit a detailed itinerary to the North Korean authorities.

I traveled with KORYO (based in Beijing). The group was accompanied by one of the tour agents from Koryo as well.
Who cannot get a visa: Two categories of people, namely journalists and preachers will have no luck with the process. They are simply NOT allowed into the country, unless of course, you are invited by the government of DPRK. You will be given a tourist card that you must carry with you at all times. Your passport will be taken away for "safekeeping" as soon as you clear immigration at the DPRK airport.
You will be under the scanner 24 x 7: Right from the word go, you will be accompanied y "minders" – sometimes 3 and depending on the group size, it can go up to 4 or 5 "minders" or "watchers" per group. They are government agents who will report back any suspicious movements.
You will be expected to behave in a certain manner: Your behaviour will be closely monitored once you are within DPRK, but that aside expect to go through a tour briefing in Beijing BEFORE you start your journey. This briefing will take you through the types of behaviour "expected" to be observed in DPRK, with a special section dedicated for American travelers.
Your tour package: Remember that you cannot have a custom made travel package and will can only opt from the available tour dates and tour type. You will be required to first meet with your agents and board the flight from China. Taking the train is an option although Americans are NOT allowed to take the trains.
Your stay in DPRK: Everything that you see or do, eat or photograph, is decided by the travel guide. The money you pay goes to the government. If you wish to tip the guides, then it is advised that any gratuity must be in the form of cigarettes or chocolates (bought from China).
Food and beverage: Strange as it might sound, but as a tourist, you will never go hungry – you will be given so much food to eat that you might start to question the world media and their viewpoint on North Korea's food shortage. You will see no signs of food shortage here (but it helps to remember that this is a smoke screen)
Currency: Naturally, your credit cards will be of no use. Plus, you cannot use the local currency in any case. Your best bet is to bring USD or Euro (in small bills) if you intend to make any purchase in DPRK. Your purchase will be limited to books (in the one store you will be taken to), propaganda posters, local sweets and such like.
Taking Pictures: Take pictures of what is "approved" by the guides. Avoid photographing buildings under construction, soldiers, children sweeping the streets, people on the streets, any signs of poverty that you might accidentally see etc.  You can however take as many pictures of the great leaders and monuments, as long as you do not cut off any part of the bodies of the Great Leaders.
Silence is Golden: The best way to stay out of trouble here is to simply nod and agree to everything you see or are told. Do not venture an opinion or try to correct your guide or ask too many leading questions about the regime. NEVER, I say again, NEVER ask questions about the Rulers, never venture an opinion about the rulers, never fold or discard a newspaper with the pictures of the Rulers on it, never get out of sight from your guide, never mock or laugh at anything you see.
Contact Your Embassy – The Golden Rule – let your embassy know where you are! Remember that not many countries have embassies/consulates in DPRK and if something goes wrong, you are on your own!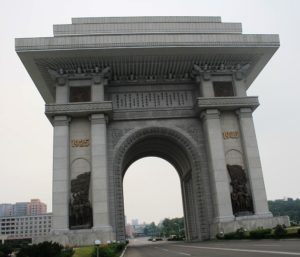 That said, am I glad that I went on this trip? Yes. I am.
Visit to Kim Jong Suk School in Pyongsong