'Manorama Traveller', a travel magazine from the Malayala Manorama stable, was launched by film actor Prithviraj.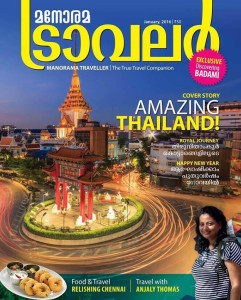 A column by Anjaly Thomas, who has travelled over 50 countries alone and is the author of "Almost Intrepid" and "Lal Journeys" in which director Lal Jose shares his travel experiences and stories are the highlight of the magazine.
It also includes travel stories, features on major tourist destinations in India and abroad, a special section to showcase the diverse natural cultural heritage of Kerala, food and travel columns and special pages for readers.
Manorama Traveller is the 17th publication from the Malayala Manorama Publishing House.