Turkey is a food paradise (and I challenge anyone who says otherwise!).  In all my visits to this food wonderland, I have managed to taste food from different regions (which vary a lot) – while not having photographed all. I can safely say I have a few personal favourites (I will throw in the baklava though I don't fancy sweet dishes) that are strictly "meat based" – and Adana kebabs top that list.
Tea is a very popular beverage and is available in many flavours (Iranian market is a great place to buy tea) – the most popular of them all being apple tea. I have had a fair share of tea (mostly free tea) and vouch for apple tea, especially appreciated on a cold winter morning!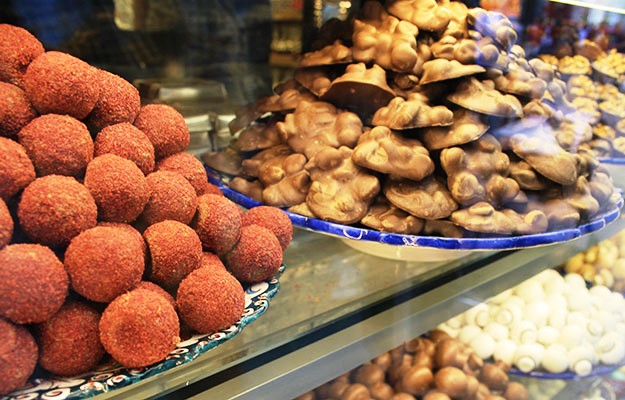 This savoury pastry can be found in many varieties – most popular one being meat, spinach or cheese.  You will find them rolled or puffed or even layered (like lasagna) and is easily an anytime snack. Borek and its many variations have found its way into several neighbouring countries, especially those which were under Ottoman rule at one time or the other.