Goreme, without a doubt was one place that left a lasting impression on me – not so much for the cold and the skies or the fairy chimneys, but for the sheer contrast to anything I had ever seen. I mean, how often do you come across miles and miles of valleys with different coloured chimneys rising into the skies?
Goreme (Cappadocia) does feel like Fairy Land and is a huge draw among tourists looking for a "fairyland" experience – with its weirdly shaped rocks jutting high into the skies on a barren landscape, Goreme easily satisfies the child in us seeking an imaginary world – and Goreme definitely comes close!
There are many reasons to visit this side of Turkey – cave hotels abound this region and food is fantastic – not to mention the balloon ride over the moonscape that is Goreme!
Remember to stay in one of the cave hotels there – it's an experience you will cherish forever!
Here are a few pictures to inspire you to visit this fairyland.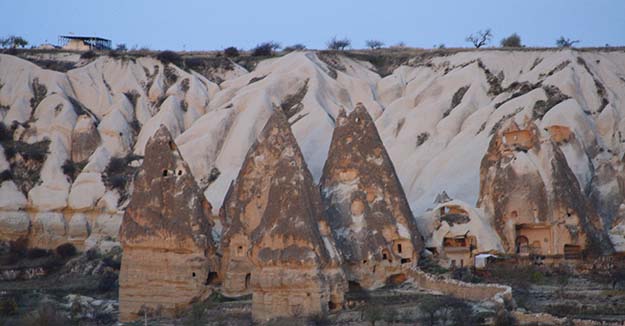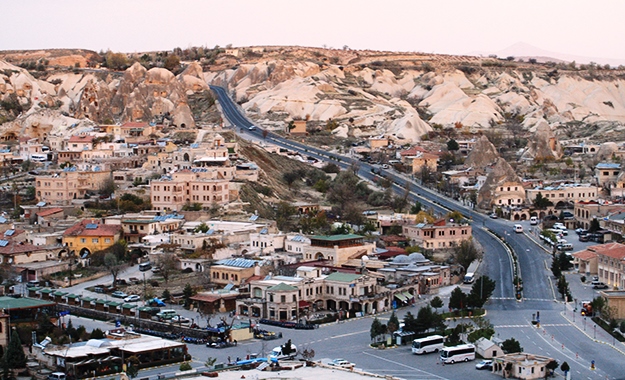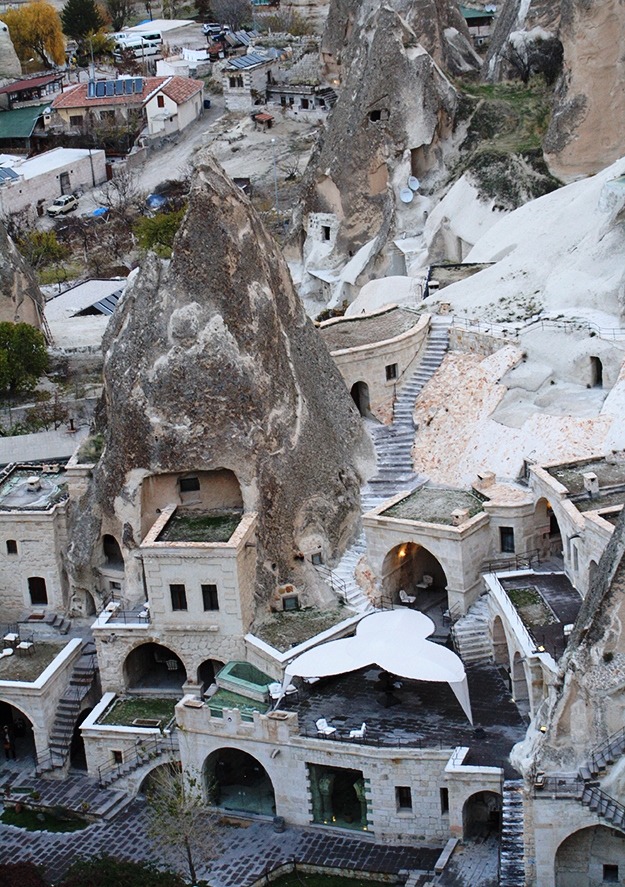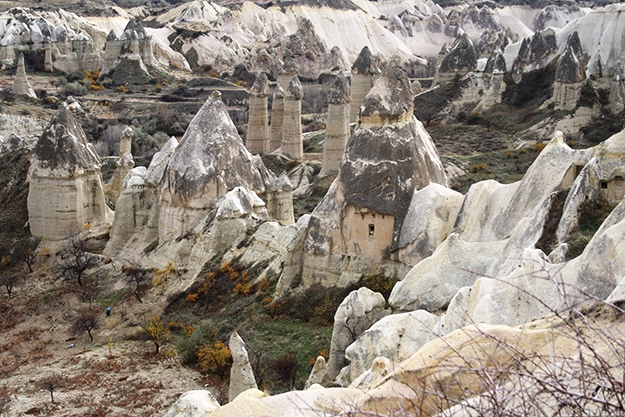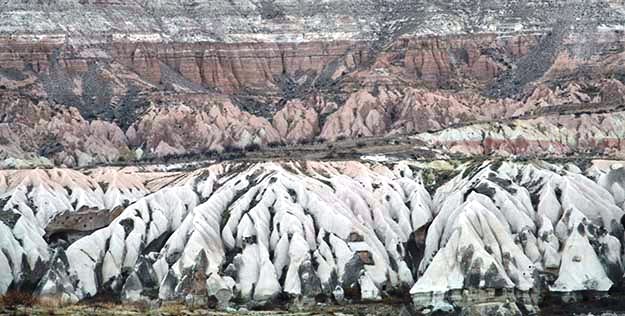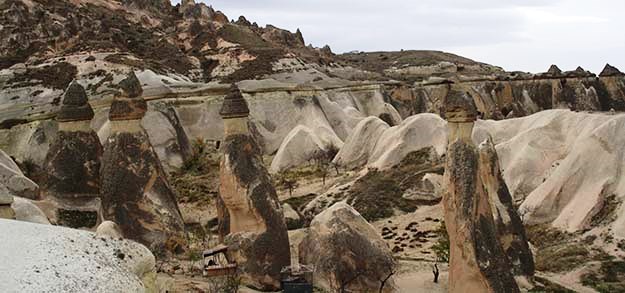 Just east of town is the Göreme Open Air Museum, with cave churches and frescoes from the 10th to 12th centuries. For that matter if you just walked into the valleys (pretty much just about anywhere) you will find cave churches and most of them are still intact!
My personal favourite place to stay? Sunset Cave Hotel
Why? Close to the bus station, great views from the rooftop and great breakfast!!! And of course, who doesn't dream of living inside a cave!
How to reach Goreme: Overnight from Istanbul on a bus or fly into Nevsehir (nearest airport) on Pegasus or Turkish Airlines.
Places to see: 
Derinkuyu Underground City
Avanos (Hair Museum, pottery)
Goreme: Valleys with pretty rocks shaped like giant penis!
Don't miss the hot air balloon over this peculiar landscape.