Of all the pretty mountain villages I have seen, Garmisch-Partenkirchen, Germany is the best of all. And to think that I almost missed going there!
I am glad I gave in to this notion of being at the Top of Germany on Mt Zugspitze and made Garmisch-Partenkirchen my base. What I thought would be a two day stay turned into a much longer one! And what did I really do?
Nothing much! But that is the beauty of being here.
Adventure sports was out (thanks to an injured knee that is taking longer than needed to recover), so after a train and cable ride up the Mt Zugspitze, the highest point in Germany, I spent my time eating, drinking, walking about Marienplaz, pottering about in the hostel-garden, walking alongside streams and through random village roads…
Did I love it here? Yes.
Would I want to go back there? Yes and Yes.
Perhaps if I do, I will spend longer when my knee has healed. But why?
To indulge in the many adventure possibilities in this town. There is a giant ski-slope that I might want to try! All that lovely skiing, tobogganing, hikes, walking through gorges…Garmisch Patrenkirchen has so much going for it.
On the flipside – you might if you are not German or even European, find the locals' attitude a little stiff – admittedly they are not being rude – its just their way. At first I find that strange, but one gets used to it – but, on the other hand, if it weren't for a kind-hearted, early riser with a car who went out of his way to drop me to the railway station, I should have missed my train to Prague! Keep chipping away is what I say – each culture has their way to deal with outsiders!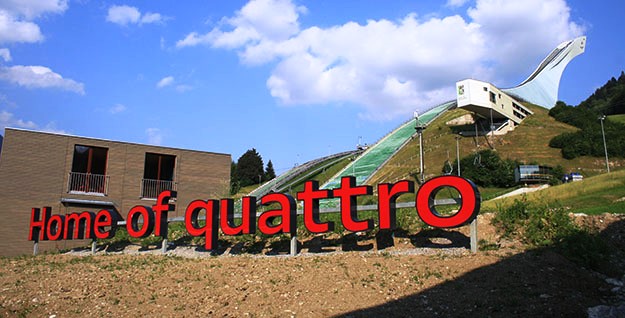 Garmisch – Partenkirchen is the starting point of Mt Zugspitze adventure. It used to be two separate town until 1935 before Adolf Hitler ordered its unification in view of the Winter Olympics to be held a year later.
Trains run every hour from Munich to this place.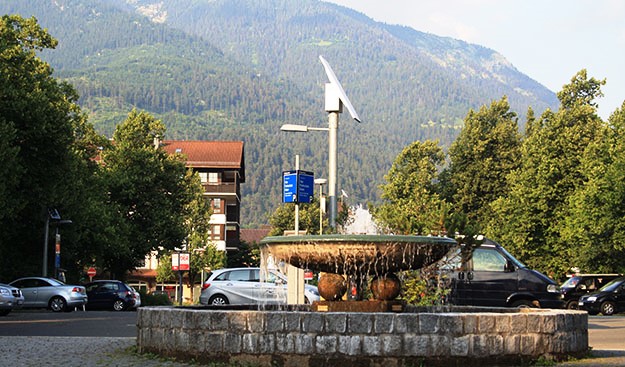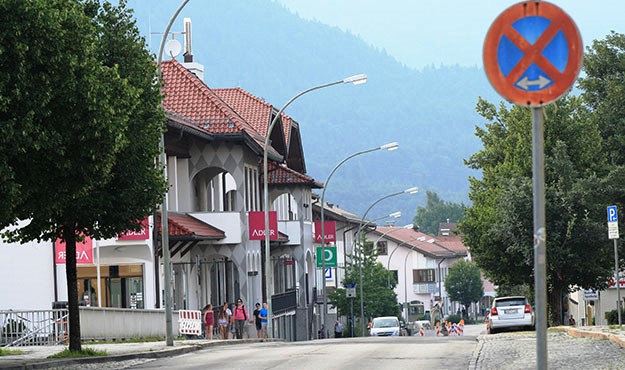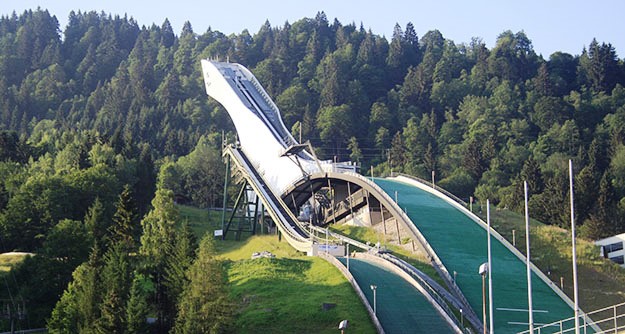 The ski jump in Garmisch – Partenkirchen. From the railway station, take the bus- Line 1 or 3 to the Skitstadion. The ski-jump is right there.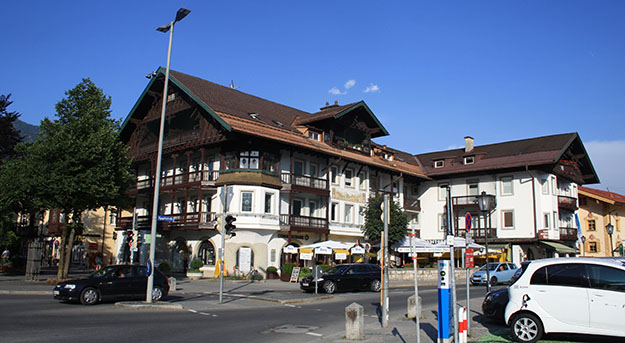 Scenes from the street in Garmisch around the Marienplaz area.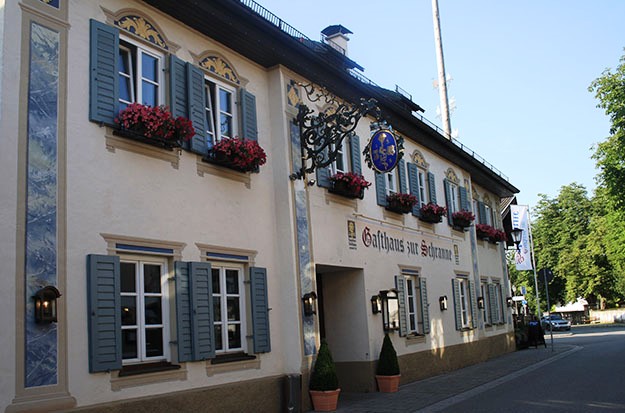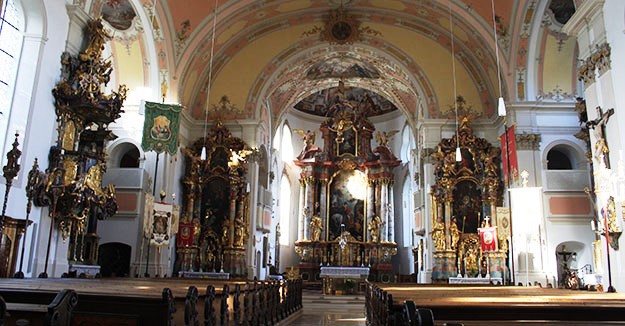 St Martins Church in Garmisch – Partenkirchen