North Korea (DPRK) surprised me in many ways, like I have said before, so it stands to reason that the food was surprising as well. Meaning, for the tourist, there was abundance of food, served in style – in elaborate cutlery, by well dressed and beautiful, stiff faced women – all in rooms large enough to be ballrooms.
Well, before they went bankrupt, DPRK enjoyed a certain standing in Asia, but afterwards they became the ridicule of the western media.  Sadly the people in North Korea still believe that the famine which killed millions, was somehow created by the west (read America). Food is rather scarce here, but like all things DPRK, they would insist on saying otherwise. Hence this "vulgar" display of excesses.
Knowing all this, it was hard to sit down to such elaborate meals, because, really it was hard to eat it all and wasting food seemed like a sin here.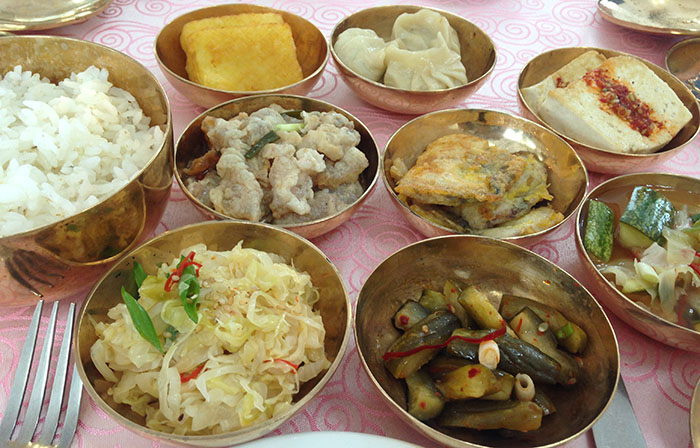 Lunch in Kaesong – with the ever present cabbage.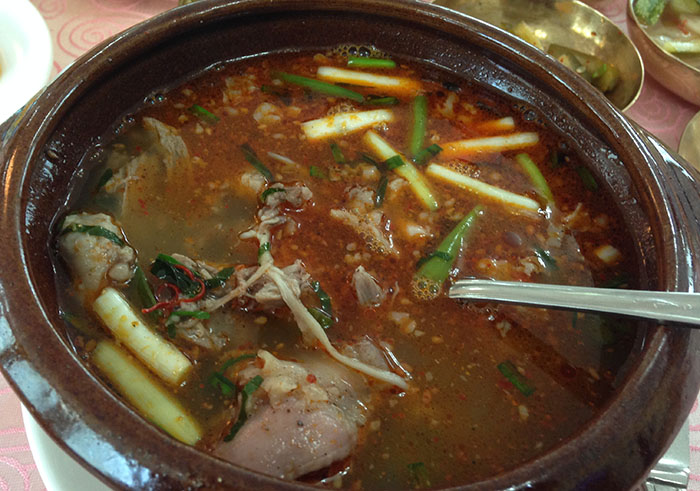 Sweetmeat (dog meat) is served at restaurants on special order. My dog-soup cost EUR 5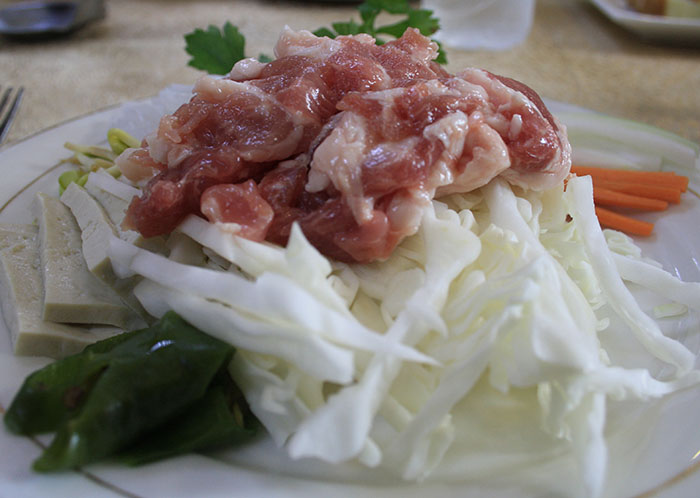 All the ingredients for a hot pot – another special for tourists.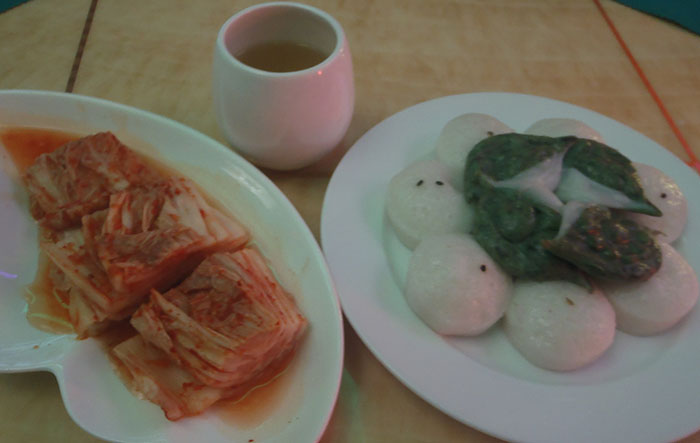 Kimchi and rice dumpling. Kimchi is the national dish of DPRK. Although it might seem that there is a huge variety of food to be had, all this is really for the tourist. The locals stick to what is provided through the Public Distribution System (PDS) which is mostly rice and corn. Cabbage is widely eaten here and also stored to be used in the off season – hence your Kimchi.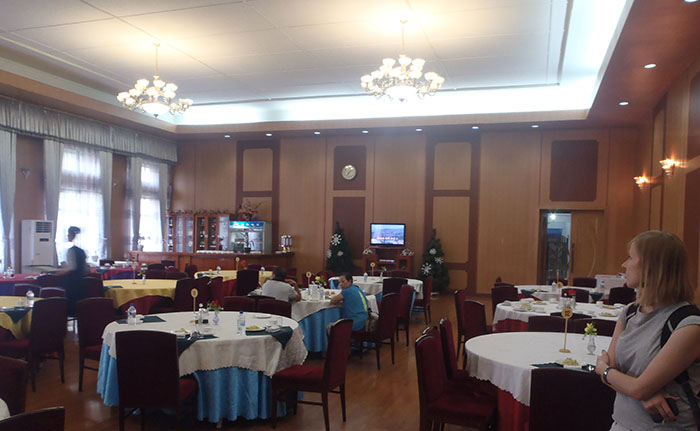 The dining halls in the hotels – remnants of glory long gone. It is kind of eerie to dine here.
Kimchi is pretty much eaten all through the year, along with rice. Vegetables commonly found include cabbage, carrot, potato. Although it is believed that people grow some vegetables in small patches of land surrounding their communal homes, such a practice is not encouraged.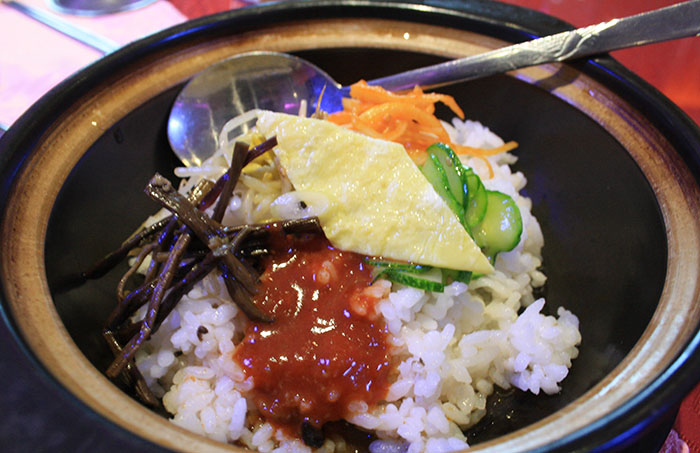 Bibimbap – a Korean specialty (made of rice and assorted veggies and meat)
If you don't let your opinion of DPRK cloud your culinary judgement and are able to put aside the emotions that tug your heartstrings when frail, white, unsmiling faces serve you, then you might actually enjoy the taste of Korean food.