I did have my own set of prejudices about Rajasthan and I do not know what brought it on, but it was there. Today, I am glad to let go all of that and look at this beautiful desert state in a whole new light.
Breaking Myths is a three part series of my trip to Rajasthan.
I wish I had stayed longer – if only to sample all the food of Rajasthan in different seasons and places…But in the short stay, I think I managed quite well.
I had heard that no matter what you choose to eat, in Rajasthan you cant avoid yellow colour – thanks to excessive use of turmeric. It could be true in certain areas, perhaps more so in Jaisalmer keeping in with the general colour of the place itself –  but the rule of thumb is that no food in India is free of this miracle spice called turmeric, so Rajasthan couldn't have been an exception.
That burst Myth No 1 about Rajasthan.
But, like the state itself, the food served here are full of life and colour – a sensory assault if you please.
Dal-Bati-Churma: A very popular dish in Rajasthan and other part of Northern India, this is made of wheat flour and served with excessive amounts of ghee (clarified butter) and lentil (dal) served with some more ghee. A great meal especially during the cold winter months. I happened to find it in summer though – for lunch. A really delicious meal it was too – although demolishing that tiny mound of baked flour and letting the watery lentils (dal) soak through is a slow process and quite delightful to watch. After devouring this determined little wheat ball, hunger stayed away until late that night.
I quite liked this simple, vegetarian meal. It was all yellow alright, but it was a good sort of yellow and fortunately not too spicy. The grated cheese was specially for "foreign tourists" the waiter explained, because foreigners like cheese in everything. How considerate! The people were friendly!
For dinner, we happened to be at Zam Zam (highly recommended by the hotel we stayed at, "best non-veg food" we were told, in all of Jaipur. There was no reason to disagree, especially because we didn't really eat the same thing anywhere else, and because, it did have some fabulous chicken and mutton dish (although with spice and oil overload).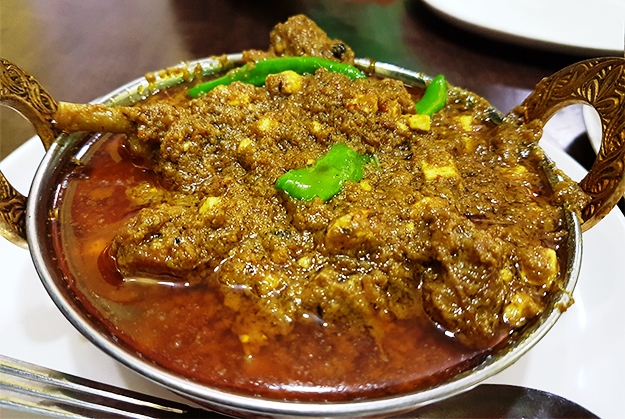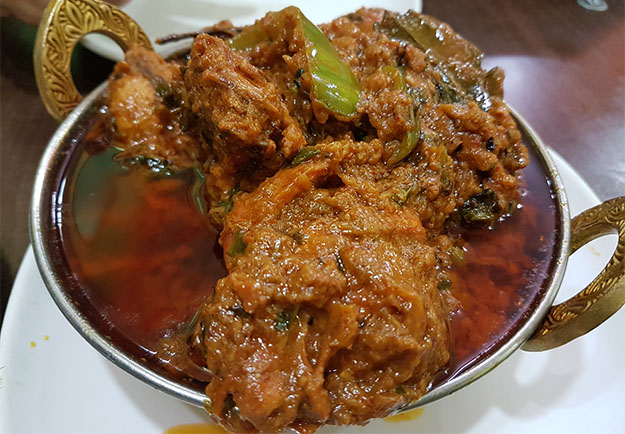 Agreed. Rajasthani's do eat a lot of spice! Even simple street-side munchies (see below) are extremely hot (red chili powder could be the reason), while the sweet dishes are extremely sweet!!! Here, you are eyes crying out of sheer agony or sheer sweet delights – but then, if you aren't reacting to food, there is something wrong in the way it is made!
As you drive around, you see small-juice cart owners squeezing the life out of a plump cane while adding their own magic formula (lemon and mint) to produce a drink that pleases your senses in every way.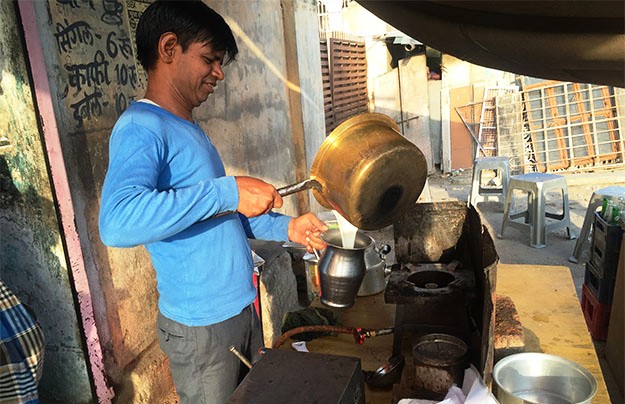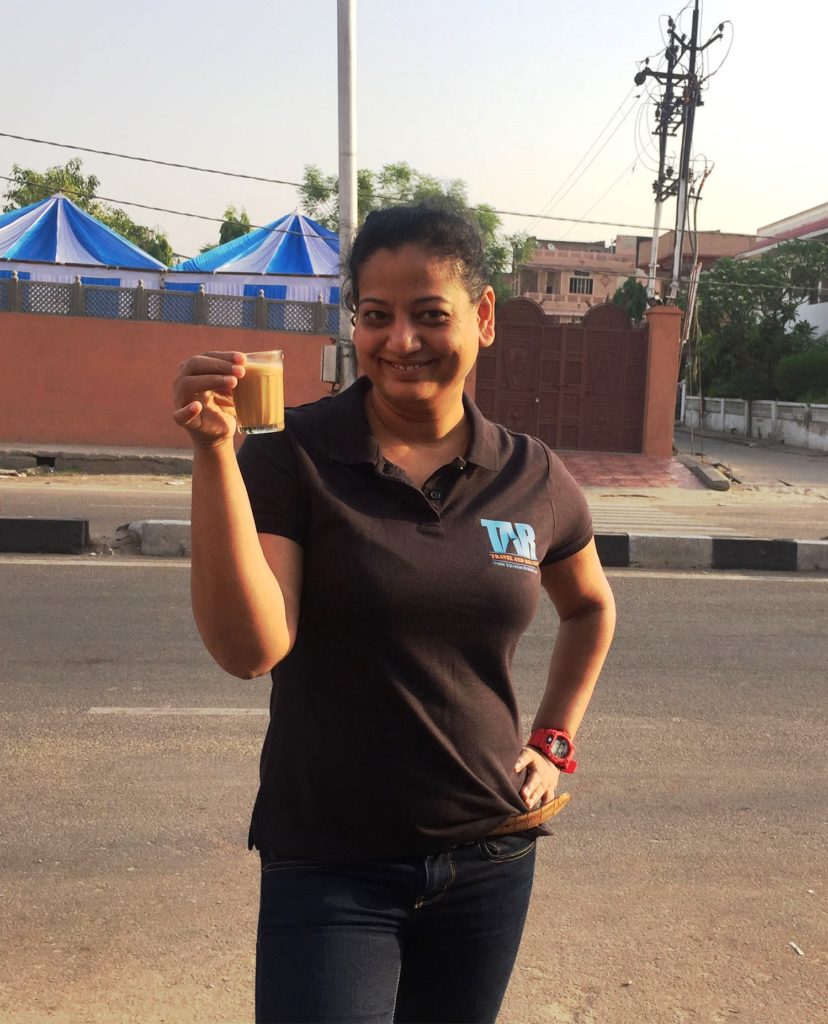 An early morning walk in Jaipur, brought me to Shah Rukh's Tea Stall. His tea, spiced with ginger and a secret ingredient he refused to tell, was exceptionally good. While boiling his tea and nodding his head vigorously at the line of customers forming outside his little shack, he explained how the "milk man" had failed to appear in the morning and that if he didn't come "right now" he would soon have to turn away the "fans" of his famous Shah Rukh tea. Then he told me a story about a camel.
About Rajasthani Cuisine
Predominantly vegetarian – while it is not impossible to find meat or chicken, you really have to look hard to find a restaurant serving non vegetarian food. It is usually displayed on the board outside – meant especially for the tourists thronging the city in all seasons. What you find is good stuff – although in the summer season, it pays to stick to vegetarian food – so as to keep your digestion intact.
Remember that Rajasthan is quite the desert and hence it is not flush with green vegetables – which are mostly seasonal – but the local produce is usually fresh and free of chemicals.
In the drier areas, milk based products are preferred (much like Mongolia, I thought).