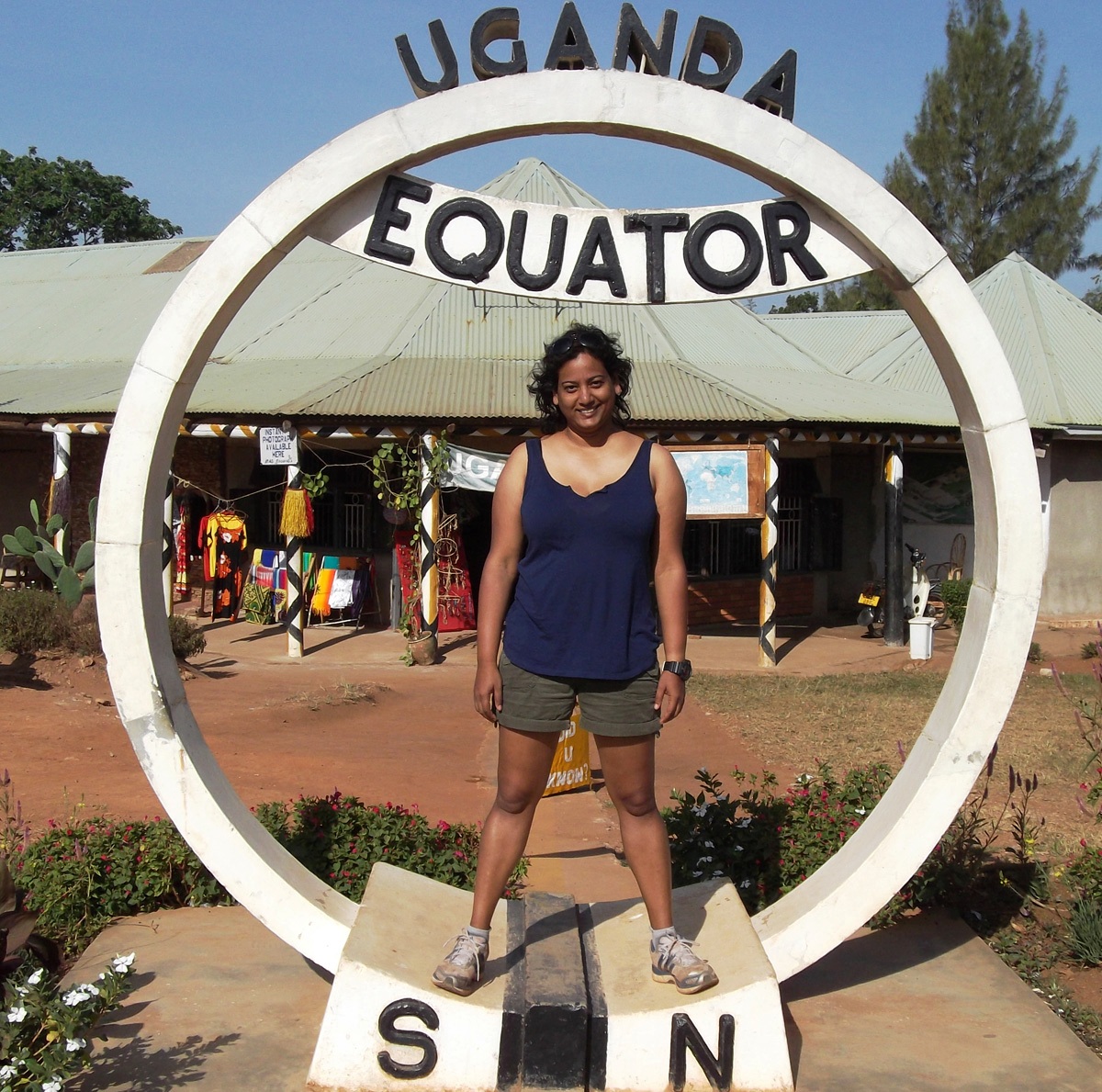 At the Equator
About 80 km from Kampala, Uganda (towards Masaka on the road leading to Rwanda) is the Ugandan Equator Point – meaning, the imaginary line that bisects the earth passes through here. What is so exciting about this place is that you are actually standing on two halves of the earth!
Planted one foot on the Northern Hemisphere and one on the Southern – pretty much standing on 'both worlds'.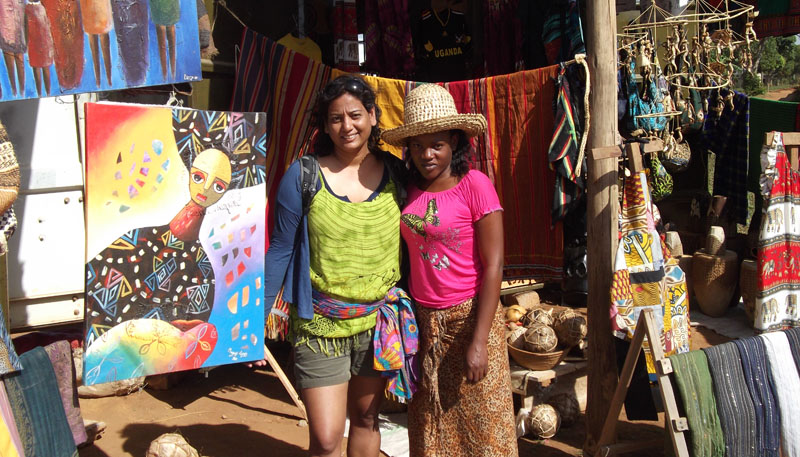 Something else at this point grabbed my attention – the way the water drains at different points on the equator. Right on the equator, the water drains straight down, but try putting some water into a "Did you know" sink on the Northern side – it will drain clockwise and on the Southern side it goes the other way! Strange but true. Of course to see this 'phenomenon' you must pay (about UGX10,000), but it is definitely worth it.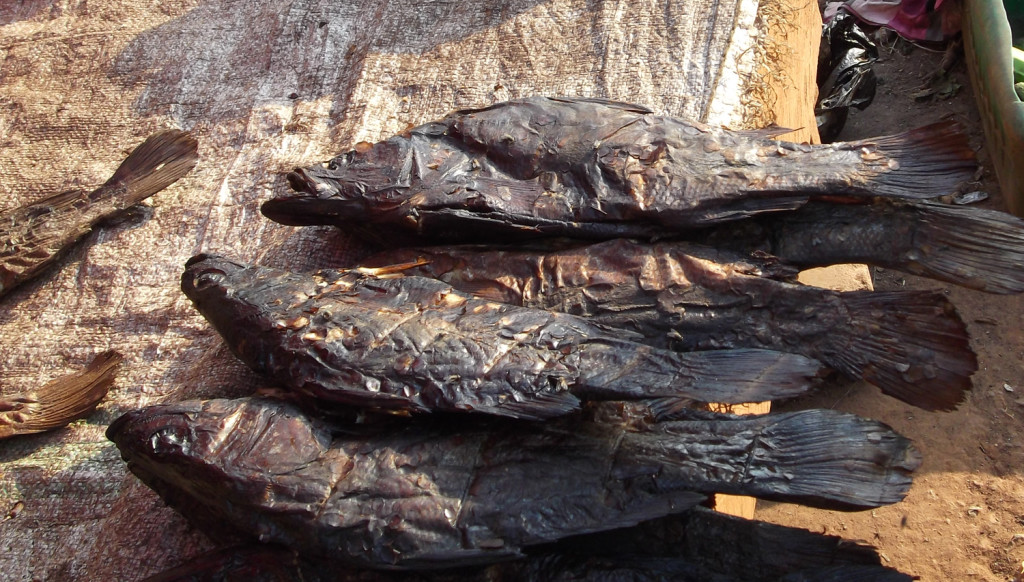 Fish procured from Lake Victoria on sale along the streets in Kampala.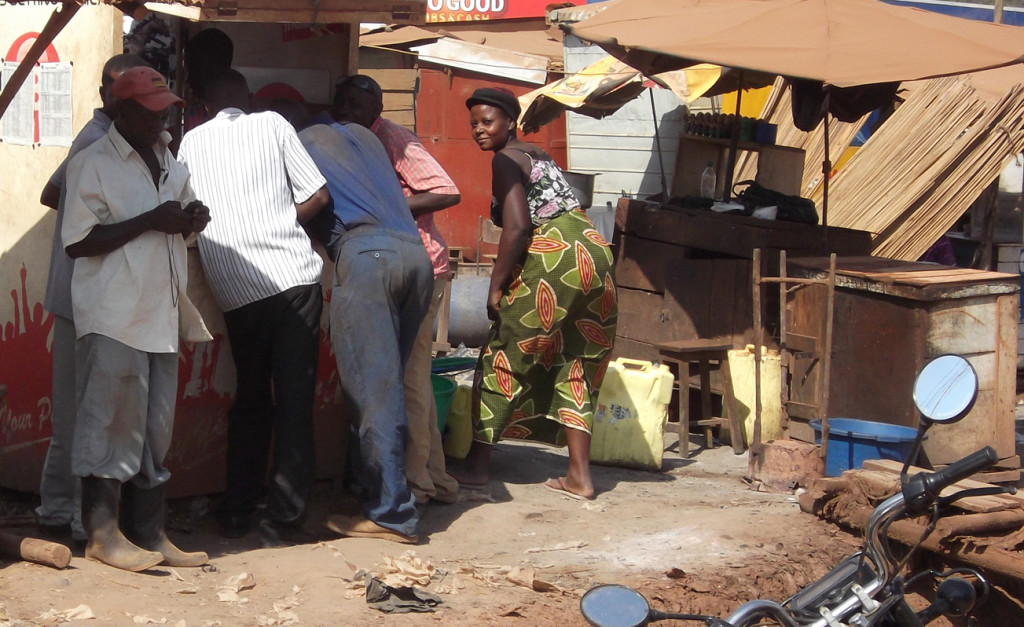 Random pic around Kampala
Around the Equator are little shops selling handicrafts. Plus, you could also "buy" a certificate that says "I crossed the Equator on…" if you really want to drive home the point.
I am making do with pictures.
How to get there:

1. If you are on your own and don't mind spending a few extra shilling, hire a boda boda. The drive is enjoyable, going through swamps and stretches of lush vegetation.
2. Hop on a bus going to Masaka. Though there is no scheduled stop at the Equator Point, you could speck to the driver about a brief stop – it has always worked with the tourists.
3. Hire a car. Expensive but you can arrive in style (and dust free).
There are a few places to eat around here but expect to pay a lot more than you would closer to the City. Plenty of tourists arrive here and for the cafe owners it is the easiest way to make a quick buck.
Souvenirs are unnecessary expensive and you might want to check out the crafts market in Kampala for better deals.