Fried tarantulas make for nice, crispy snack. If I were you though, I'd avoid eating the gooey stomach section!
While in Cambodia, I went looking for fried spiders to eat, after hearing so much about them. Traveling through Kampot, Kep, Sihanoukville brought me many surprises in the form of food, but no tarantula. I must say here that I was disappointed. I had been meaning to eat this for a long time. When heading back to the airport and with few hours to kill, decided to visit the Central Market.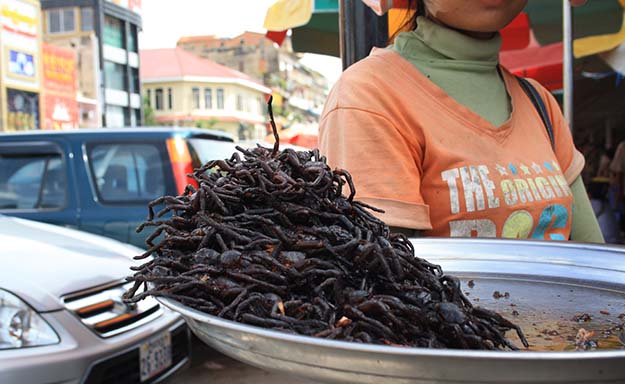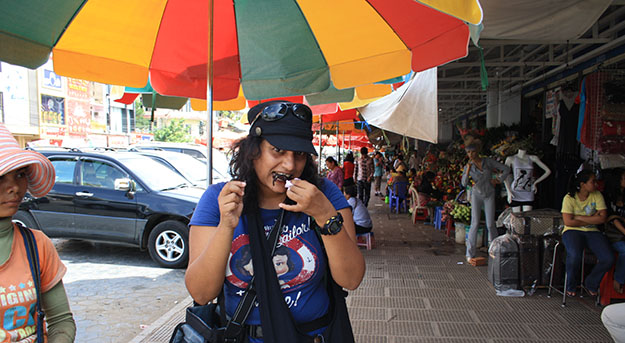 Nothing there. Bought myself some semi-precious stones…and with a dejected heart was heading out of the market to hail a motodup to the airport when I saw this girl with a huge flat plate piled with—-TARANTULAS!!
Fried tarantula is a great snack.
Here is a little video a local man helped me take. I wasn't going to let that chance slip away!