All those of you who wanna go to Dubai – but something about the "Land of the Records" scares you – here is a book that will make you change your mind. Lonely Planet India has just released Dubai for the Indian Traveller.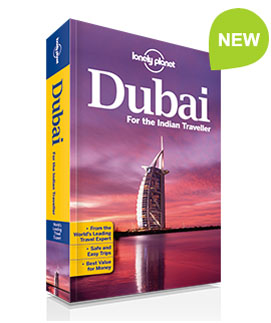 This book has all that you want to know about Dubai – from the vegetarian options to the best place to buy carpets and spice – to fine dining and renting dune buggies … Grab a copy today
Click here to access the website.