As a traveler you face many challenges – the biggest being food. It's often not about getting the right kind of food, but mostly about keeping the cost down, especially if you are a long-term traveler, live in hostels and do not have the luxury of "fine dining" every day.
I, like many other long or short term travelers, have faced this issue many a time – probably in every country traveled in so it is hard to pin point exactly where it was worse – but a little in every country for sure.
I go back to my earlier observation – managing food.
I may not have traveled long enough to run out of food money, but have been stuck in situations when the available food has been –
1. Way too expensive
2. Unappealing
3. Unavailable (for many reasons)
Under the above circumstances, self-cooking is an option.
Budgeting for food for a very long period of time is really not possible  more so if you do not have a steady cash flow over the months. But fortunately for a lot of travelers staying at hostels mean being able to cook their own meals that work out quite cheap besides being reminiscent of 'taste of home' in countries where you find it extremely hard to find the stuff.
Personally, I do not like to make my meals when staying at hostels,  except in the very rare circumstances when I have been forced to, like in Uganda, but I happen to to know enthusiastic travelers who make it their business to cook their own meals. Although I do get involved and do my bit when others try – and have had the most amazing 'hostel-made' food. It was such a learning experience for me – besides making me surer that I would survive a culinary-challenge in any country if it came to that.
Cooking meals over fire when trekking in the jungles in Papua New Guinea or camping outdoors, doesn't count – I am guessing!!!
But if you happen to be staying at hostels and have time on hand, I would wholly recommend making your own meals.  I'd say try your hand at cooking a few meals. I am pathetic with pots and pans, but I can make instant noodles without effort – and every time I have a hunger pang at midnight, I'd make noodles.
Here are a few easy-to-make and delicious food that have come highly recommended and are most preferred and keeps the meal budget under control. Remember that most hostels have a community cooking area and provide cooking pots and pans and gas/electricity but you are required to bring your own raw materials).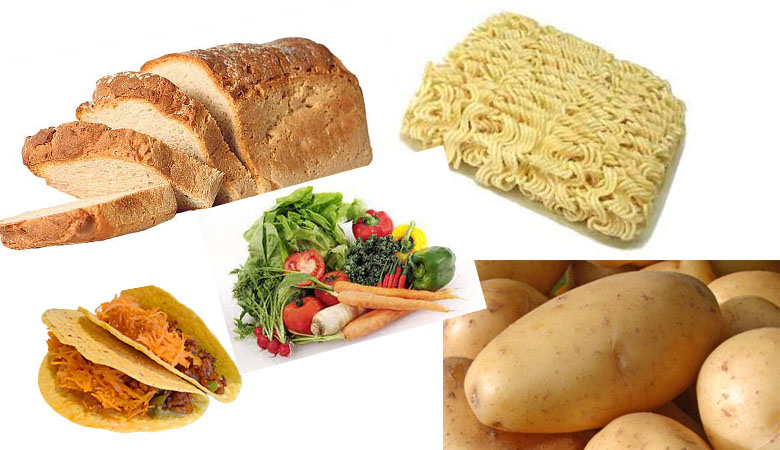 Noodles may be the official symbol of  "poverty" but I'd bet on it every time – easy to make, easy to find, cheap and filling. Since I am not a very inspired cook, the idea of mixing up minced meat, egg or veggies haven't worked for me, but it could for you.
Potatoes: Endless number of things you can make with this humble and chap tuber. Boiled and mashed with sour cream, baked, or simply pepper-sprinkled, it makes a healthy meal every time. Goes well with meats as a stew.
Bread: Nearly every place in the world sells bread and nearly everything cheap and interesting revolves around bread. Dunk it in beaten egg and fry on a hot girdle to make a delicious "egg-toast". Slice up bread and throw it into a pre-scrambled egg….there are endless choices with bread depending on which part of the world you come from.
Salad: Vegetables and fruits are easy to find and all that you need is a little imagination. Also highly recommended when you are traveling because the food you end eating on the roads may not always contain the essential greens or fiber or the other good stuff and its a great idea to eat a fresh veg or fruit salad at least once in a day.
Tacos – Once, a hostel mate down to his last few showed me how to make an interesting meal of tacos and beans. I am not much of a taco-fan, but he knew his tacos, he did. Threw in a can of beans, some cheese, leftover sauce and yogurt (yeah!!!!) and there it was – one of the most delicious cheap-ass meal I'd ever eaten.
(If you are down on your meal budget and are a constant hostel-cook and believe in being self contained, remember its alright to bring back the sugar, salt, pepper, ketchup sachets you get at restaurants or McDonalds for future use. Comes handy all the time)
Eggs: Boiled, scrambled, poached or raw, these are the  anytime food and very easy to make. It can take any shape or form and goes with pretty much everything, including salads and bacon or even noodles!